Just in time for spring and summer treats (or breakfast!), this is my favorite blueberry smoothie recipe. It's like drinking an ice cream shake. Enjoy!
I love frozen blueberries. Dollar Tree carries them and they work wonderfully in fruit salads, smoothies and more. This blueberry smoothie recipe makes two big glasses of a delicious, cool, refreshing treat. I enjoy it for breakfast. You could also have it as a summer evening snack.
Blueberry Smoothie Recipe
For this recipe, you will need a blender.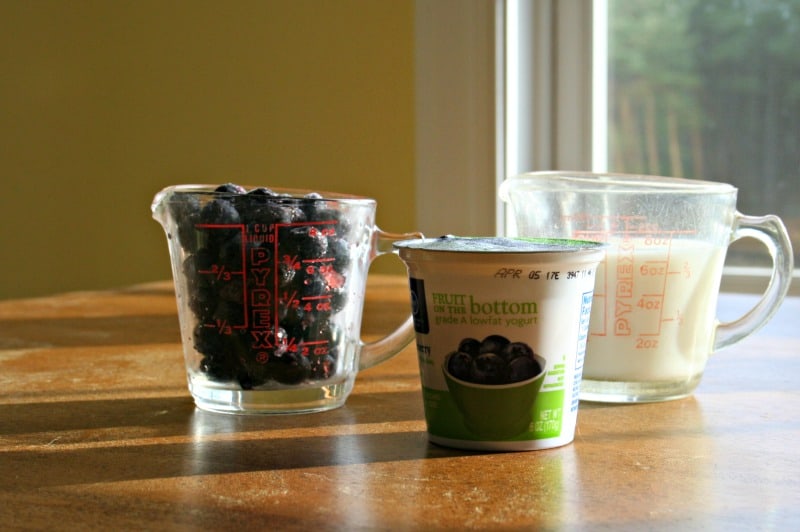 Ingredients:
1 cup of frozen blueberries
2/3 cup of 1% milk
1 container Fruit on the Bottom blueberry yogurt
1/8 teaspoon of vanilla extract
Place the milk, yogurt, vanilla extra and blueberries in a blender. You don't need to mix the yogurt first – just scrape it all into the blender. Blend on "smoothie" setting for 30 seconds. Pour into glasses and enjoy!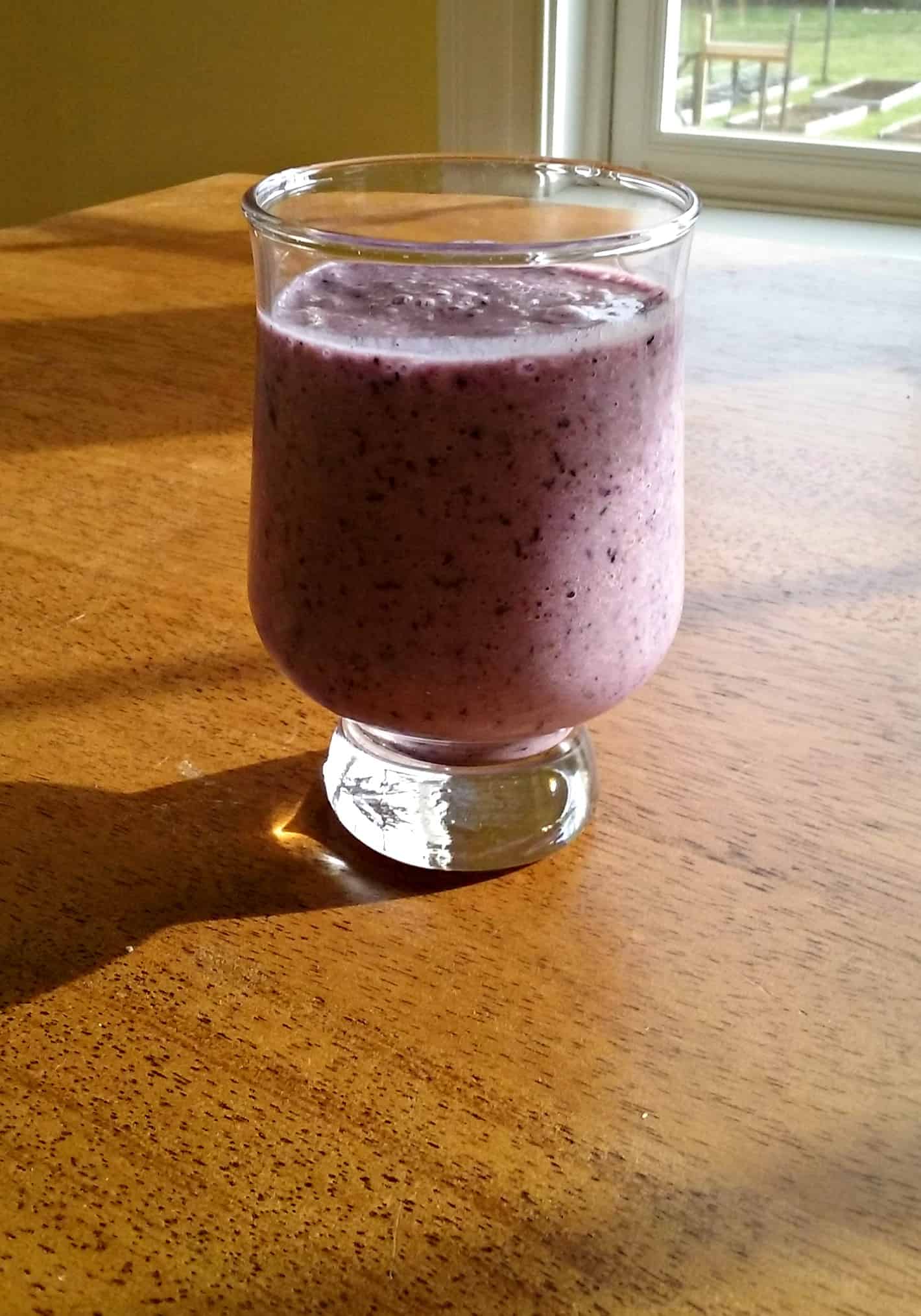 #foodfriday
by