Free Garden Journal Template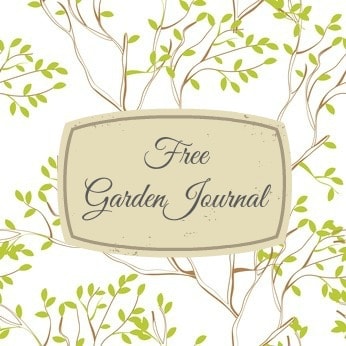 A garden journal is a great resource for keeping track of your gardening progress. You can use my garden journal template for once a day, once a week, or even once a month notes on what you've planted, what's growing, weather conditions and more.  Download the free garden journal template and print as many pages as you need – it's set up so that you can easily insert the pages into a three-ring binder.
Uses for a Garden Journal
Thomas Jefferson kept a garden journal. So too did George Washington, and many other famous people throughout history who loved gardening and horticulture. Garden journals are an important tool for gardeners.
When you garden, it's easy to forget from year to year when the first frost occurred, when you harvested your first tomato, or how much rain actually fell. I know that I'm prone to remember dates incorrectly; I'll argue with someone about when the first snowfall of the year occurred, only to have to look it up to confirm the date.
The information that you track in your garden journal is personal, but it can yield important insights that will help you garden better each year. I keep track of what grows well and what doesn't. This helps me avoid planting the same varieties over and over again that just won't flourish in my garden. Conversely, I can plant more of what works well, and save myself a lot of time, money and aggravation by planting varieties that thrive in my zone 6B garden here in the Piedmont region of Virginia.
I hope you enjoy this free garden journal page. Print out as many copies as you need, and add them to your gardening binder to track your new hobby.