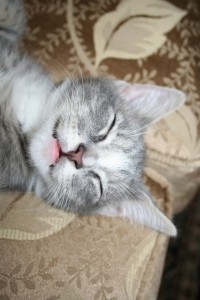 Today's is gardening day at the farm. I'll step our for a few minutes to visit the Amish farmstand in Pamplin City. Since we didn't grow many vegetables this year, I like to supplement what we have with some fresh or unusual produce from the farmstand. This time I'm going to leave Shadow home, since she was a barking maniac in the car and I think the little boy who stays at the stand with his mother is afraid of her.
We're planning to finish the front garden today – put down landscape fabric, add mulch, and edge the area with rocks picked up on the property. John completed laying the foundation for the remaining sidewalk near the front and we decided to add yet another flower garden to the area. I told him that's on my 2-3 year plan. Next year my priority is to get the vegetable gardens productive and add a few farm animals, such as the chickens we've been talking about since spring.
Gardening chores at this time of year are fairly routine. I'm weeding as usual, and mulching like crazy. The drought is back on, with The Farmville Herald trumpeting that the Appomattox River has the lowest water flow on record since 2002. We walk to the creek that creates the border between Prince Edward and Appomattox County every evening, and in the spring it was a rushing torrent. We even saw a muskrat swimming there! Now it's a trickle, and the little side creeks that feed into the main creek have dried up. I hope it rains soon. The ground is like concrete.
The photo is baby Pierre, about four months old…asleep, which is rare. His latest tricks are jumping onto the kitchen counters ("No! Bad kitty!" Pierre laughs, while Shadow cowers) and placing his toys in the garbage can in my office. I have to go through the garbage to make sure I'm not throwing away furry mice.
Jeanne Grunert is a certified Virginia Master Gardener and the author of several gardening books. Her garden articles, photographs, and interviews have been featured in The Herb Companion, Virginia Gardener, and Cultivate, the magazine of the National Farm Bureau. She is the founder of The Christian Herbalists group and a popular local lecturer on culinary herbs and herbs for health, raised bed gardening, and horticulture therapy.