Each year around Thanksgiving we measure the orchard trees.  When we planted them in late fall 2007 – spring 2008, they were just pitiful sticks with a twist of root (if we were lucky!).  They ranged in size from 18″ to 2′.
Now they are majestic trees…and they just keep growing!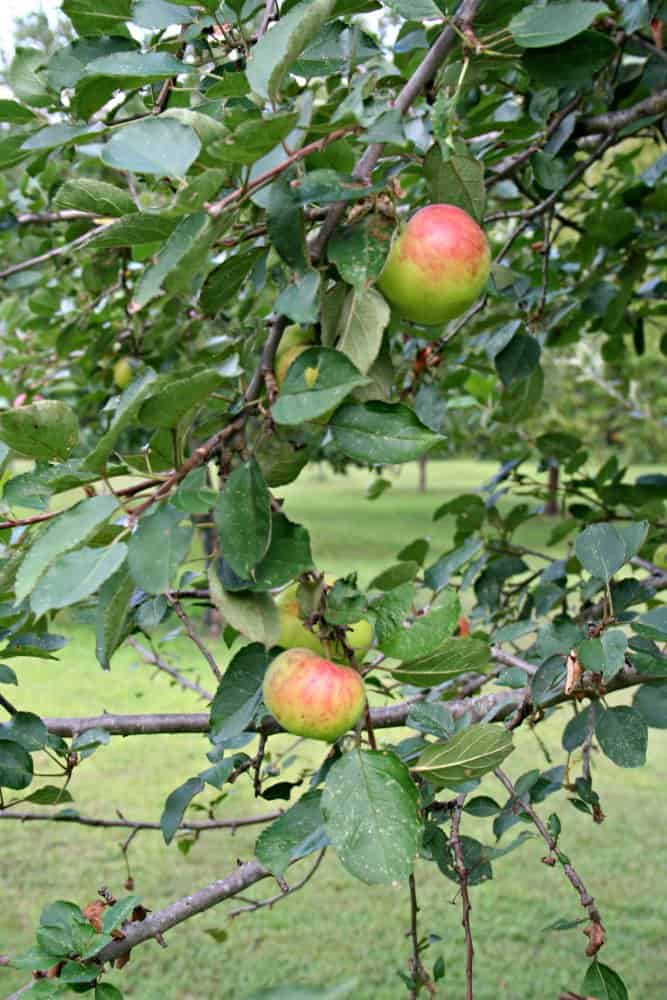 Orchard Trees
Now three years later, our orchard trees have soared.  The tallest tree is Bartlett pear tree that is now over 11 feet tall. We have four pear trees in all – two Bartletts and two Orients.  Among the four, three are over 10 feet tall, but one Orient pear remains about 6 feet tall.
The peach trees had quite a growth spurt this year, each one gaining at least two feet or more.  Some of the apple trees gained a foot or more in height, but not all.
We keep examining the measurements, the location, and the variety of tree to see a pattern, but none emerges.  At first we thought that perhaps the trees in the second row received more sun and thus grew taller, but no – in some cases, the trees closer to the woods, which  receive slightly less sunlight than the other trees, grew the fastest.
Water may be a factor, or it may not be.  All of the trees receive rain water and obviously, it's about equal, although the orchard is planted on a slight slope. The apple trees are at the top of the slope, then the peach trees, the pears, the plums, cherries and apricot trees.  We supplement rainwater with hand-watering during the hottest periods of the summer and in times of drought.  Considering the discrepancies among the growth rate of the trees, I'd say it is not really a question of growing conditions, but more a factor of the differences in individual trees themselves.  Two trees of the same variety planted side by side, receiving nearly identical soil, fertilizer, sunlight and water can be very different.
Nature never fails to surprise me. The differences among the trees remind me that even plants are individuals, each with unique qualities.  Sometimes when I look out across the orchards, the woods or the garden, I see the plants as one big mass of the same; there's my spread of day lilies, the iris, the peonies, the roses, the coneflower, the herbs, the apple trees. Yet when we measure them and inspect each one individually, we note many differences. The trees take on personalities of their own.  They are as unique as we are.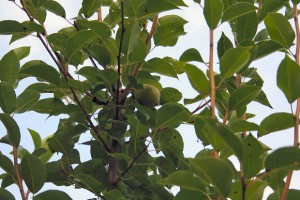 Jeanne Grunert is a certified Virginia Master Gardener and the author of several gardening books. Her garden articles, photographs, and interviews have been featured in The Herb Companion, Virginia Gardener, and Cultivate, the magazine of the National Farm Bureau. She is the founder of The Christian Herbalists group and a popular local lecturer on culinary herbs and herbs for health, raised bed gardening, and horticulture therapy.