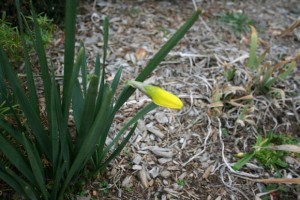 Spring flowers for chilly days….
We noticed today that the early spring crocus, the yellow crocus, joined the daffodils in their out of season blooming.  Patches out in the fruit tree orchard were blooming today.  We're in for a chill this weekend, with temperatures dipping back into the seasonal mid 20s over the weekend.  I wish I could reason with my plants and explain to them that they're up to early.  I hate the fact that they're putting all this effort into blooming when the winter weather is just going to nip the beautiful flowers. But plants cannot be reasoned with. They just are.  And nature, as I am fond of quoting, is resilient.
Spring Flowers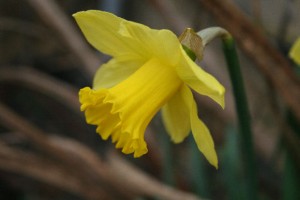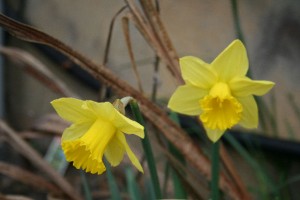 Jeanne Grunert is a certified Virginia Master Gardener and the author of several gardening books. Her garden articles, photographs, and interviews have been featured in The Herb Companion, Virginia Gardener, and Cultivate, the magazine of the National Farm Bureau. She is the founder of The Christian Herbalists group and a popular local lecturer on culinary herbs and herbs for health, raised bed gardening, and horticulture therapy.