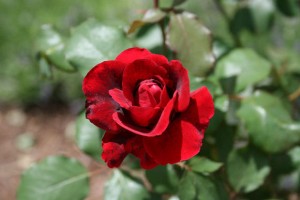 As I sat down to write this post, the Lynchburg classical music station began playing one of my favorite symphonic pieces – Prelude to the Afternoon of a Faun, by Claude Debussy. I can vividly recall the first time I heard this wonderful work.  It was in 2000, in Alice Tully Hall in New York City.  I used to keep a radio tuned to the local classical music station in my office in New York City so I always had soft, ambient music to keep me company and soothe my spirits throughout the day. Lee, one of my coworkers, someone I did not know very well, came by with a yellow mimeographed flyer in her hand.  "I noticed that you like classical music," she said.  "Did you know that the Julliard School students perform concerts every Wednesday at 1pm? It's free of charge and you can bring a brown bag lunch!"  We made a date.  We brought our sandwiches and sodas into Alice Tully Hall. It was only half full, mostly with what looked like retirees and a sprinkling of business people like ourselves. It was one of my best memories from the years I worked at that particular company and Lee and I caught a few more concerts together before she left the company.
It was a wonderful few years I worked at that company.  I spoke with an old friend today who told me that another of our coworkers, J, had recently passed away. No one can find out any details on J's passing.  It was sudden and unexpected.  I find it hard to imagine the world without him.  I did not keep in touch with him except through Facebook, but he would always pop into my email every once in a while with a baseball score or two.  It made me sad to think of him leaving this world. He was smart as a tack and so funny he would make your sides hurt. He had a wry, sarcastic sense of humor and impeccable timing.  He could make faces at people behind their back and in a split second, be all polite and listening to you.  He had a wonderful gift for working with our customers and the customers loved him.  Best of all, he was kind; when he was sarcastic, it was to pinprick us when we felt our heads swell with importance, or when we lost site of the people we were supposed to be serving.
Talking to my former colleague, another person with whom I'd shared those marvelous days, made me feel a bit nostalgic.  The other day I was thinking of a former boss from that company who had died many years ago.  He was a gifted copywriter, one of the best I have ever worked with, who taught me so much about writing in the 8 months I worked with him that I silently thank him in my heart when I write, and I silently ask his forgiveness for my being a know-it-all upstart.  I wasn't always kind to him and I wish I could go back in time and tell him "thank you."
So many good memories.  I feel nostalgic but not sad.  It helped me to talk to my friend, to realize that the happy memories will always stay with me.  Times have changed and the company has changed.  New leadership is coming aboard.  I will not be there to experience its next incarnation, and that's okay.  I have wonderful memories of what life can be life when people in a company genuinely like and respect one another.  During the years I worked there, I had the pleasure of working with so many bright, talented, dedicated people, many of whom I have kept in touch with over the years.
I think that says a lot.  When people you work with become like family, and it's a decade later and you still pick up the phone to catch up, you know your good memories are true.  True, good and bright.
Be well, J.  I hope you rest in peace and thank you for the wonderful memories.
Jeanne Grunert is a certified Virginia Master Gardener and the author of several gardening books. Her garden articles, photographs, and interviews have been featured in The Herb Companion, Virginia Gardener, and Cultivate, the magazine of the National Farm Bureau. She is the founder of The Christian Herbalists group and a popular local lecturer on culinary herbs and herbs for health, raised bed gardening, and horticulture therapy.