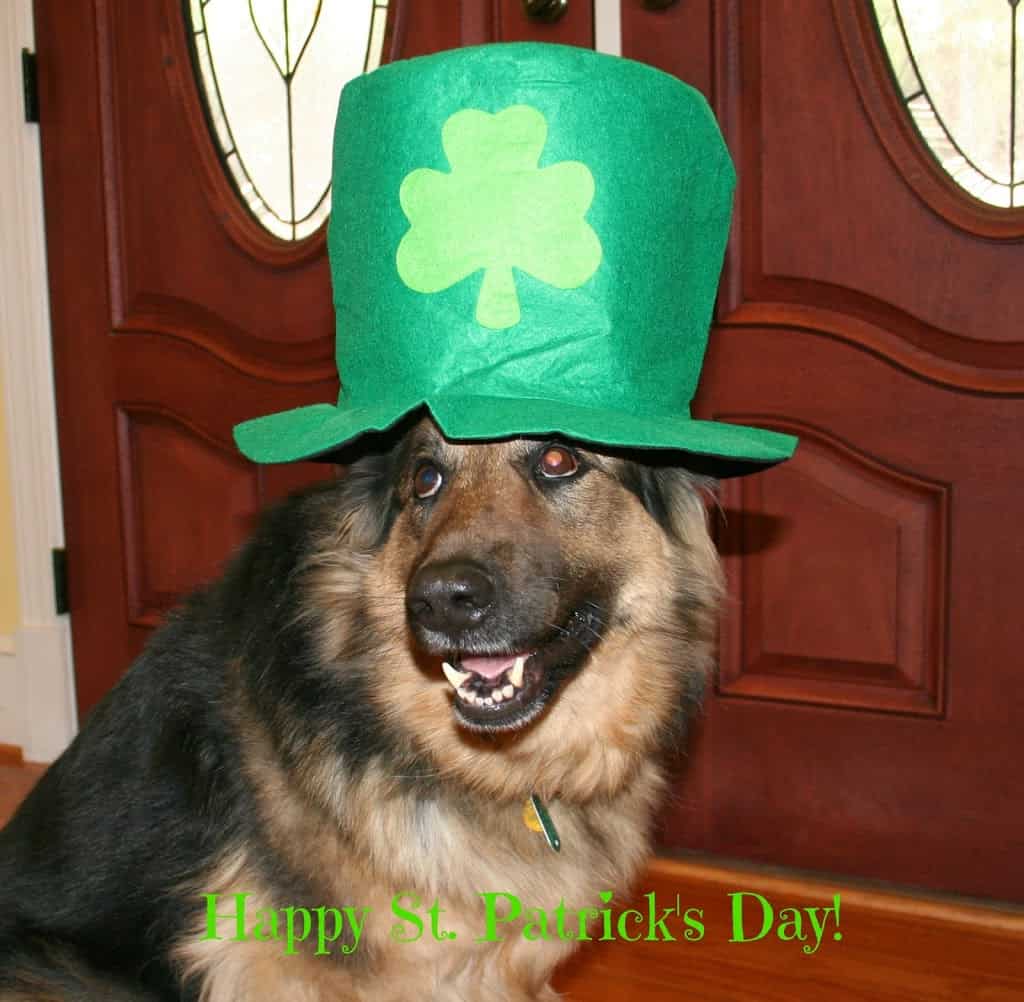 Top o' the morning to ya! It's St. Patrick's Day, and while neither Shadow nor I have a drop of Irish blood in us, how can you not wear the green today? To all those of Irish descent, celebrate!
.
.
Speaking of pets, my cats and I were delighted to receive a package via Klout of Science Diet's new grain free cat food products. These products were provided to me for review, and I received no other compensation for reviewing them (That's my legal disclaimer, by the way.).
.
.
The package contained a large bag of Science Diet's grain free chicken-flavored cat food, a bag of cat treats and something that puzzled us at first: a laser pointer. "Why a laser pointer?" I wondered. It took me a day and a half to realize, ah-ha; cats. Red dots. Chasing things. Okay, laser pointer is a toy. An expensive toy with three batteries, but anything I can do to encourage their lazy furry butts to get some exercise is a good thing.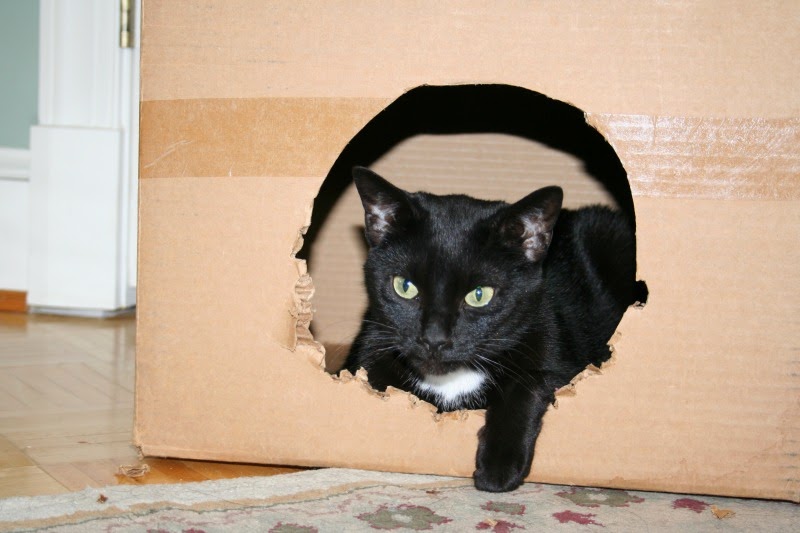 Genghis Khan kitty liked the red dot. He also liked the food.
My old cat loved Science Diet, so I had a feeling my current glaring of five would enjoy it as well. We started off by giving Genghis a few of the crunchy treats; he loved it. He also enjoyed the food. The three outdoor cats LOVED the chicken-flavored, grain free food. Pierre, on the other hand, sniffed his haughty adorable nose at it all and demanded Friskies Grillers Blend. What can I say. Despite his gourmet name, he remains a gourmand born in a lawn mower repair shop.
.
.
The laser pointer was an interesting experiment. It makes a sharp clicking noise when the button is depressed, which didn't fool smarty pants Pierre for a second. He looked disdainfully at me, disdainfully at the red dot prancing across the floor in front of him, yawned, and turned around to wash his tail. Genghis, on the other hand, chased the red dot up and down the couch, around the family room and practically up the wall until he "caught" it. He did realize, once his paws snapped at thin air, that the red dot was alas, not so easily captured. He finally gave up to run around the house at 90 miles an hour for no reason, skidding on the area rugs and causing Shadow to rush into a barking frenzy. Typical evening in my house.
.
.
Speaking of Shadow, would you believe that she liked the laser pointer? She was fascinated by the red "bug" bouncing around in front of her and spent a few funny minutes chasing it, tapping with her front paws on the rug until she "caught" it. When she heard us laughing, she looked up, grinned sheepishly, and lay down with a happy sigh as if she knew she was being funny. She won't repeat her performance, but she did agree to dress up for St. Patrick's Day and wear her spiffy new green hat, posing for pictures in the entrance hallway.
.
.
And on that note, I'm back where I started. Wishing everyone a Happy St. Patrick's Day, and may you always find a pot of gold at the end of the rainbow – or, in the case of the cats, catch the red dot.
.
.
DISCLOSURE
I was given a free product or sample because I'm a Klout influencer. I am under no obligation to receive the sample or talk about the company. I get no additional benefits for talking about the product or company.
Jeanne Grunert is a certified Virginia Master Gardener and the author of several gardening books. Her garden articles, photographs, and interviews have been featured in The Herb Companion, Virginia Gardener, and Cultivate, the magazine of the National Farm Bureau. She is the founder of The Christian Herbalists group and a popular local lecturer on culinary herbs and herbs for health, raised bed gardening, and horticulture therapy.