Signs of spring at Seven Oaks Farm. Temperatures have been in the 60s and 70s (at last!). We have been busy rebuilding the raised vegetable garden bed that collapsed over the winter, refilling bird feeders, repainting the bird bath, planting seeds for the vegetable garden, tuning up the riding mower, and making a list of all the chores we need to complete before the heat sets in.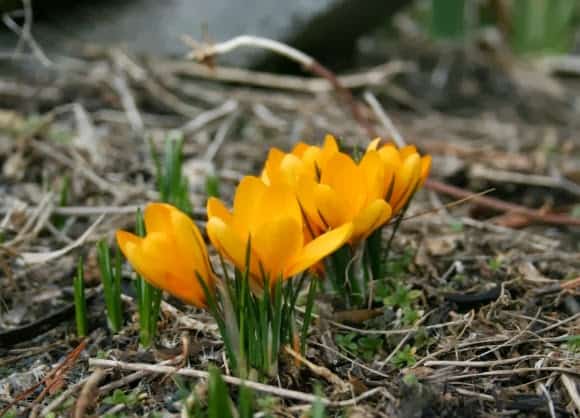 Signs of spring…Yellow crocus are the first to bloom in the flower garden.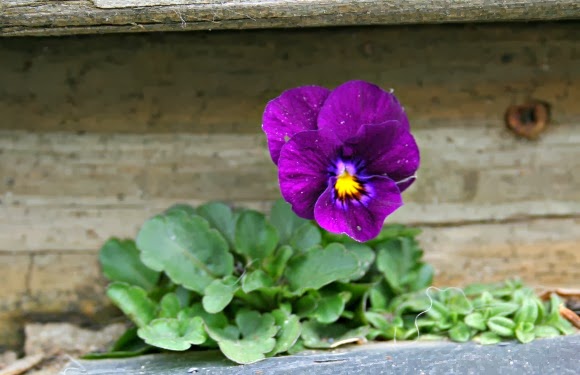 Pansy "volunteer" seedling growing in a crack between the front sidewalk and the wooden front steps.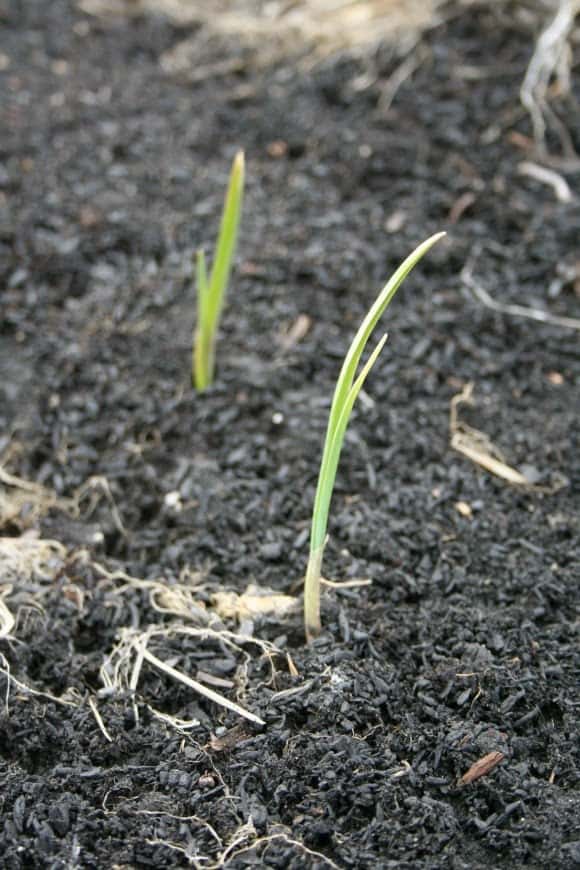 Garlic emerging in the vegetable garden.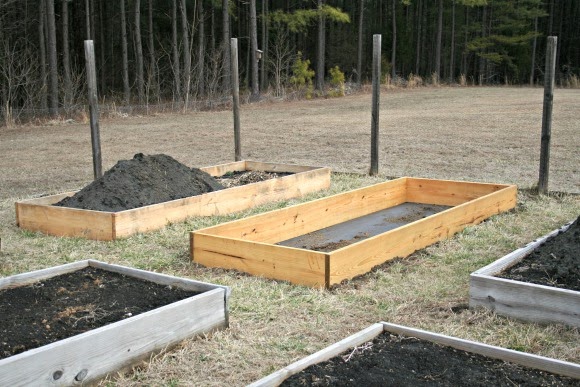 Construction projects – replacing a collapsed raised bed in the vegetable garden.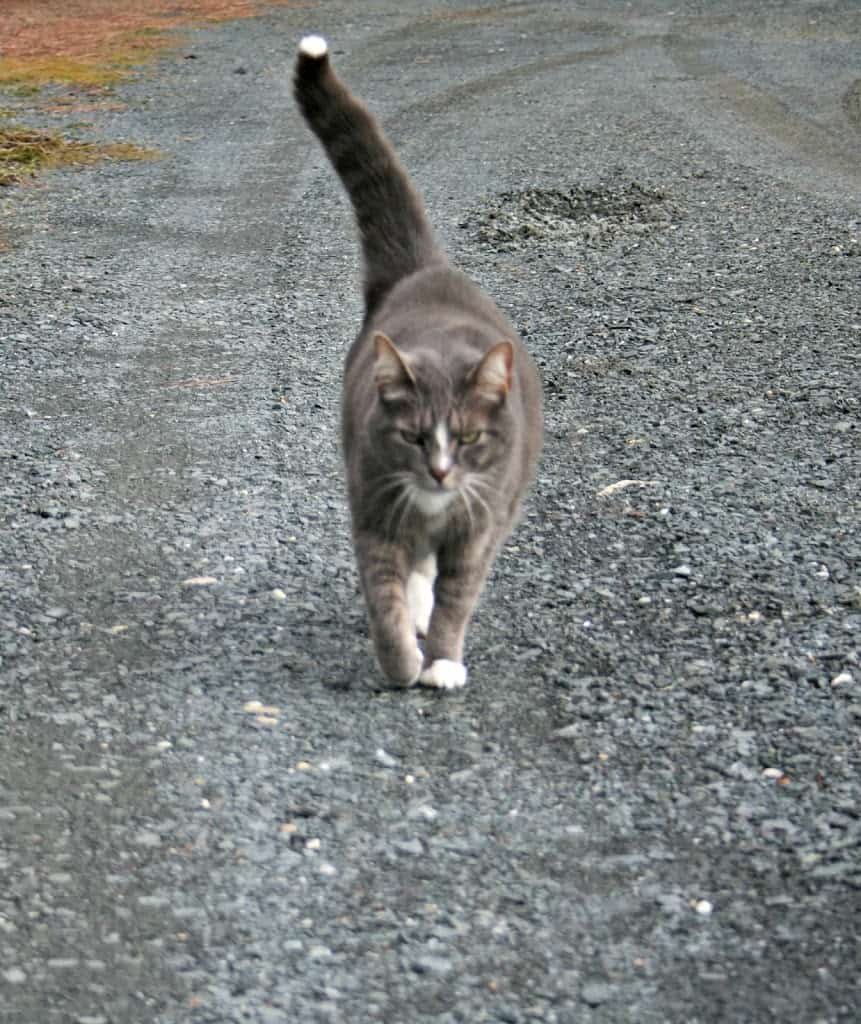 Even the cats sense spring is in the air! Pierre, on the move along the driveway.
Jeanne Grunert is a certified Virginia Master Gardener and the author of several gardening books. Her garden articles, photographs, and interviews have been featured in The Herb Companion, Virginia Gardener, and Cultivate, the magazine of the National Farm Bureau. She is the founder of The Christian Herbalists group and a popular local lecturer on culinary herbs and herbs for health, raised bed gardening, and horticulture therapy.