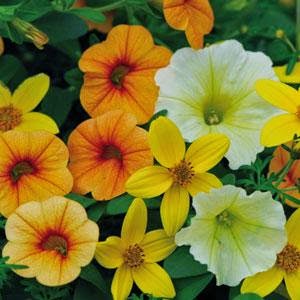 An example of a seed collection from Blooming Secrets. Beautiful!
Please note: This is a sponsored post, which means that the company paid me to review their site and write a review for my readers. The opinions expressed here are strictly my own, however.
I was asked to take a look at a new website called Blooming Secrets. The site looks really neat and I had fun exploring all the options.
It's a simple concept. Gardeners fill out a free profile, and each month, the company curates personalized gardening products into one email to you. It reminds me of the new shopping sites that do something similar after you fill out a clothing profile; they email you with possible styles you might like, and links where to buy them. This company does something similar, but with gardening products.
The product selections appeared comprehensive, with seed collections grouped around colors, gardening accessories, bulks, tools and more. The company also provides an informative blog and promises articles sent to you as part of your monthly communications from them.
I signed up in exactly 10 seconds using my Facebook account. After I clicked "Accept", the website created a customized page for me, which included links to a summer flowering vine seed collection, a tomato assortment 6-pack, an herb plant assortment 6-pack, and an herb assortment of seeds.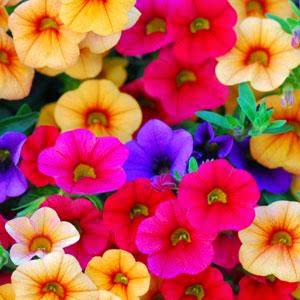 I'm in love with these colors!
Photos provided by Blooming Secrets
I'm not exactly clear on how the company chose these products. For example, how did they know I live in a home and not in an apartment, where space would be at a premium and flowering vines nothing more than a dream? The herb plant assortment and the herb seeds also seemed like overkill. How many herbs can one gardener each? But the products appear to be interesting, well packaged, and clearly described – a plus for someone like me who tends to be time-starved, and with limited access to local stores carrying comparable products.
All in all, I'm intrigued by Blooming Secrets and looking forward to their first emails to me. I am actively shopping for garden accessories now, statues and decorative accents, and if they have anything reasonably priced and suited to my tastes, count me in! The color-coordinated packages of annual seeds are also tempting. The pictures accompanying this post are from Blooming Secrets, and show some of the packages. I really love the hot, tropical colors, and might just buy the package to plant in my large containers for the back deck.
You can take a look at Blooming Secrets yourself at www.bloomingsecrets.com
Jeanne Grunert is a certified Virginia Master Gardener and the author of several gardening books. Her garden articles, photographs, and interviews have been featured in The Herb Companion, Virginia Gardener, and Cultivate, the magazine of the National Farm Bureau. She is the founder of The Christian Herbalists group and a popular local lecturer on culinary herbs and herbs for health, raised bed gardening, and horticulture therapy.