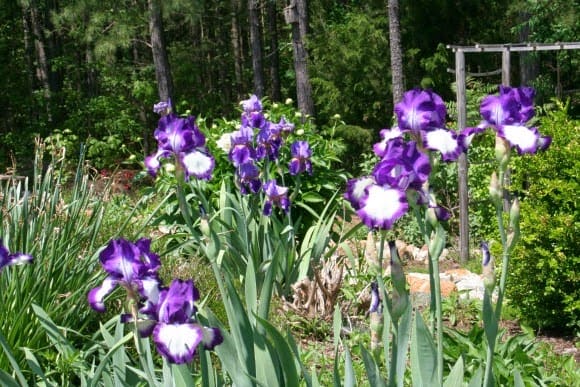 I love iris, both for their color and fragrance. They're also exceptionally easy to grow here in Virginia. You can drive along any country road and see irises growing in old ditches, along abandoned farmsteads, in gardens and across fields. They thrive in our climate and bloom profusely, spreading into huge clumps of gorgeous color year after year. My own iris collection began with this fellow, cultivar unknown. My father in law carried this plant from Long Island to Virginia in a plastic bag on his lap in the car. He had planted it in his garden in Huntington many years ago. The flowers smell like grape soda pop.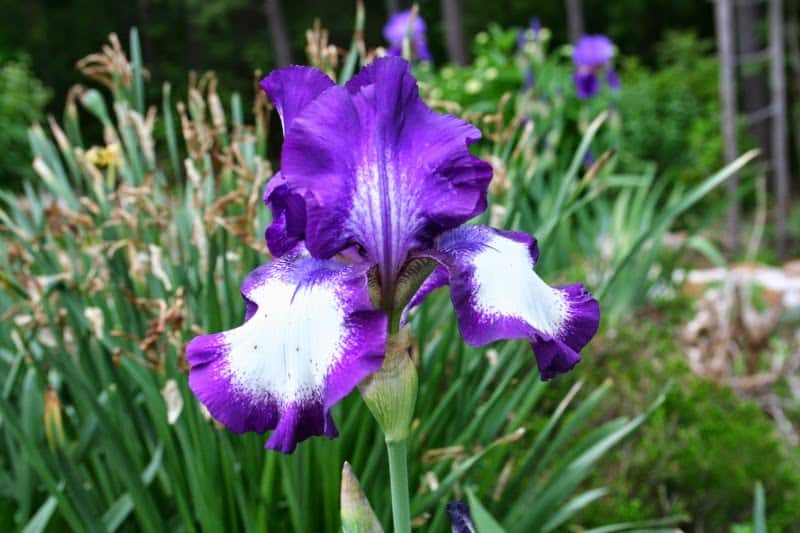 This lovely white iris has deep, ruffled petals. It's said to be a reblooming iris. My friend Patty gave me this plant.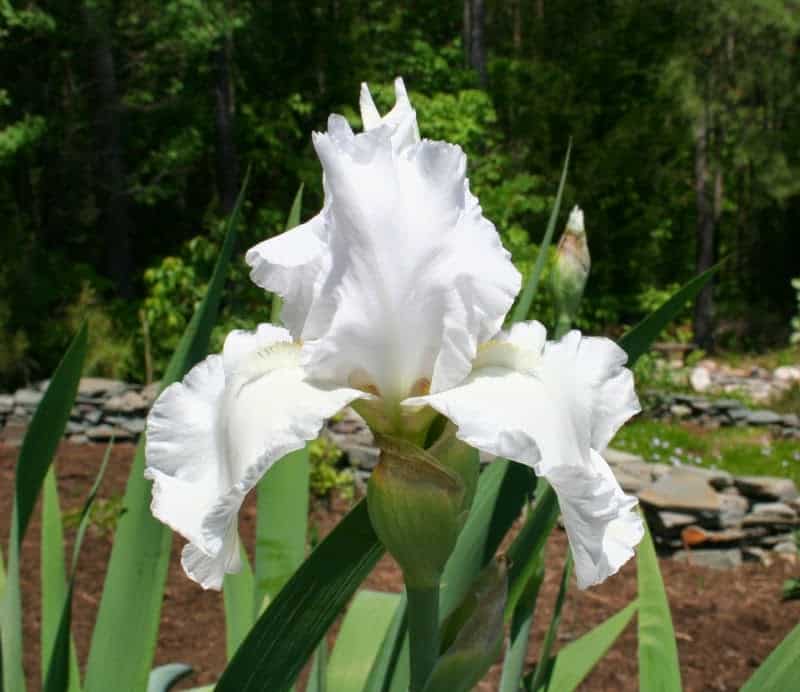 Several years ago, my friend Joan took us on a tour of her amazing iris garden. She must have thousands of iris growing under the trees next to her house. Time, and lots of goat and cow manure, have made the most amazing iris garden I've ever seen. The light blue and yellow iris are pass-along plants from Joan.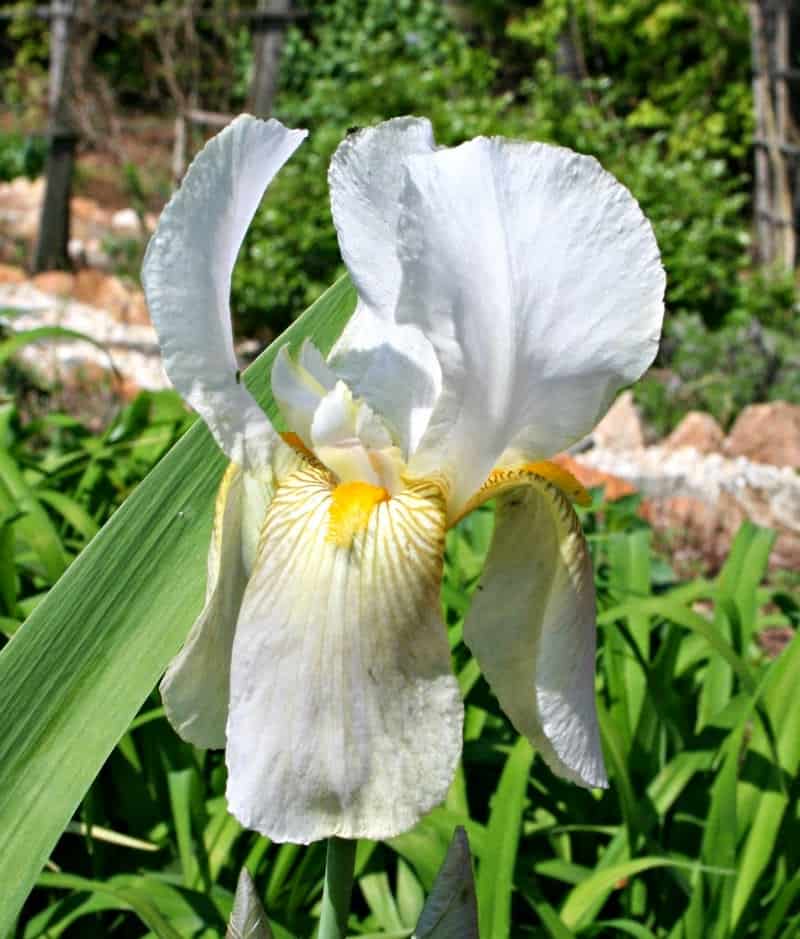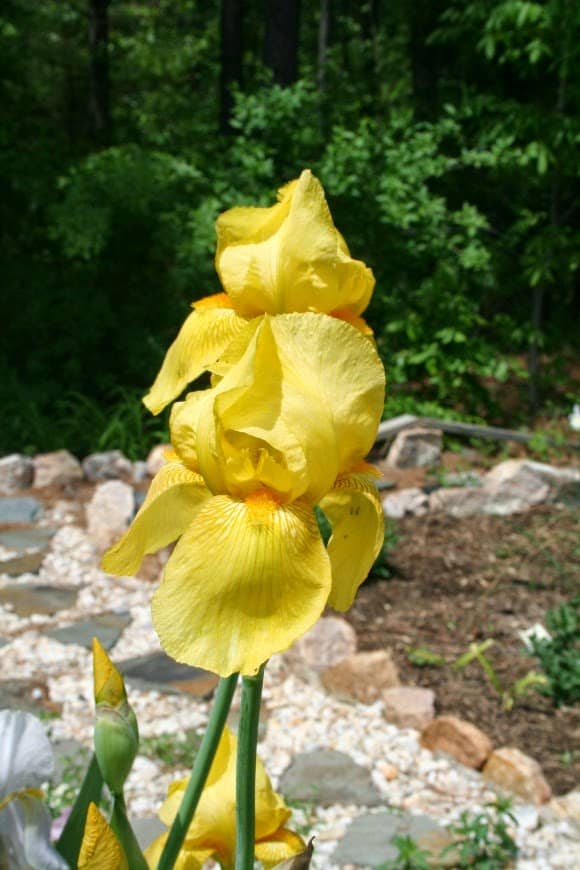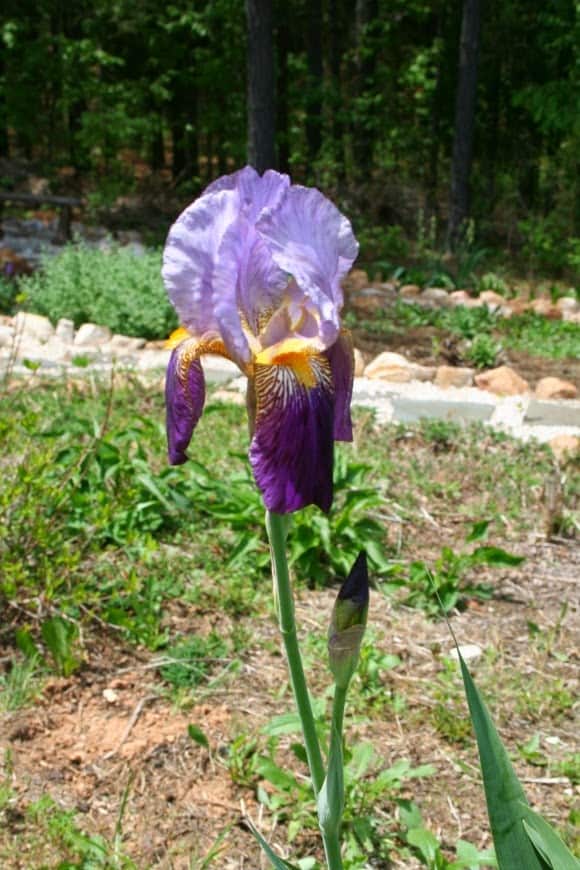 The beautiful dark purple iris in the first picture, and the close up below, show a wonderful iris I got when I took the Master Gardener class. We learned how to plant iris in class, and Pat, our teacher, gave us iris from her garden. This is a descendant of Pat's iris: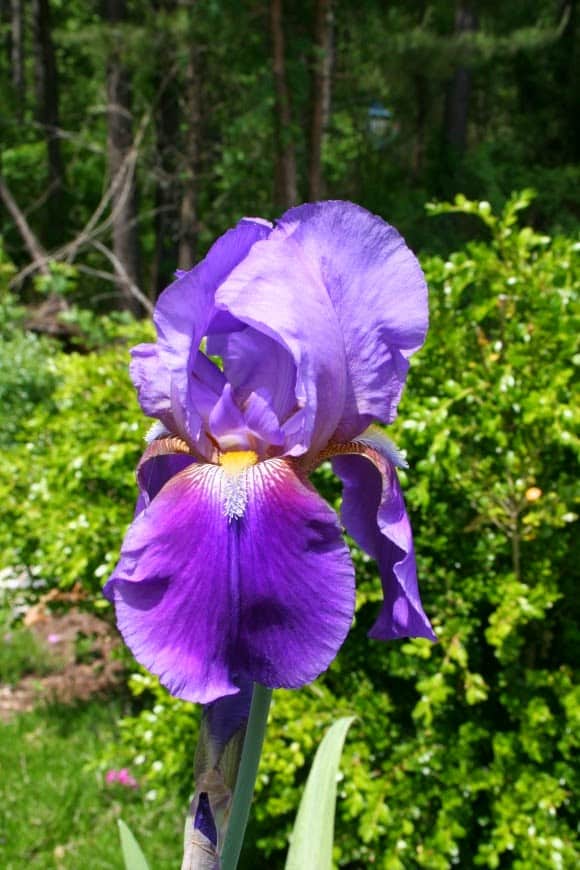 Our of all of my iris, only three were purchased. Cherub's Smile, below, one of my all-time favorites; the dark burgundy iris with buds so dark they are black; and a peach colored iris that always blooms last (hence no photos today).
Are you noticing a trend yet?  Keep reading….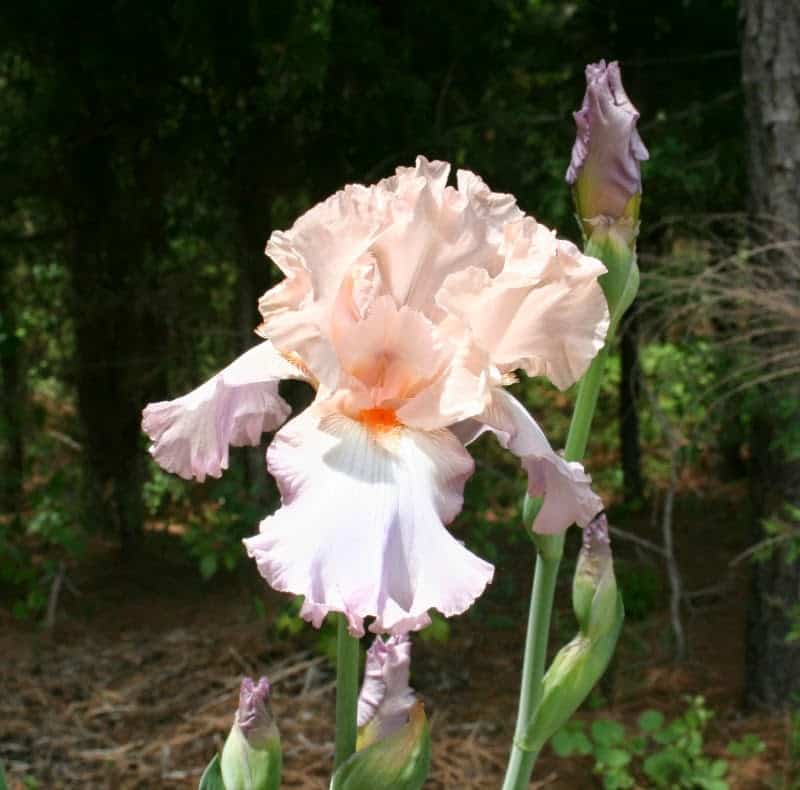 Cherub's Smile Iris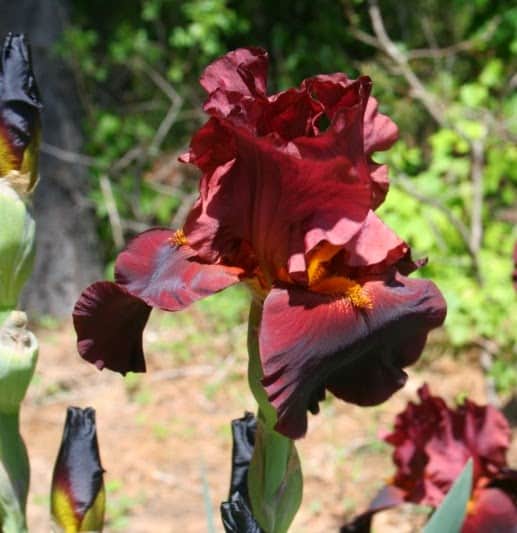 Did you notice a trend among my iris? 
Most are pass-along plants.
Plants shared lovingly among fellow gardeners….plants with history and meaning.

I can't walk through my garden without remembering each and ever person who gave me plants. Cynthia for the daylilies; Joan, Patty, Pat, my father in law for the iris;  Joan for the lilacs and kerria.  
One of the best things about gardeners is their generosity. Iris make wonderful pass-along plants, and by planting iris received from friends, you continue the story of your friendship in your garden. Just take precautions to avoid spreading any unwanted pass-alongs in your garden, like insects or diseases, and you're well on your way to creating a memory garden filled with treasured plants. 
Jeanne Grunert is a certified Virginia Master Gardener and the author of several gardening books. Her garden articles, photographs, and interviews have been featured in The Herb Companion, Virginia Gardener, and Cultivate, the magazine of the National Farm Bureau. She is the founder of The Christian Herbalists group and a popular local lecturer on culinary herbs and herbs for health, raised bed gardening, and horticulture therapy.