My book, Plan and Build a Raised Bed Vegetable Garden, will help you get started building and using your raised garden beds effectively.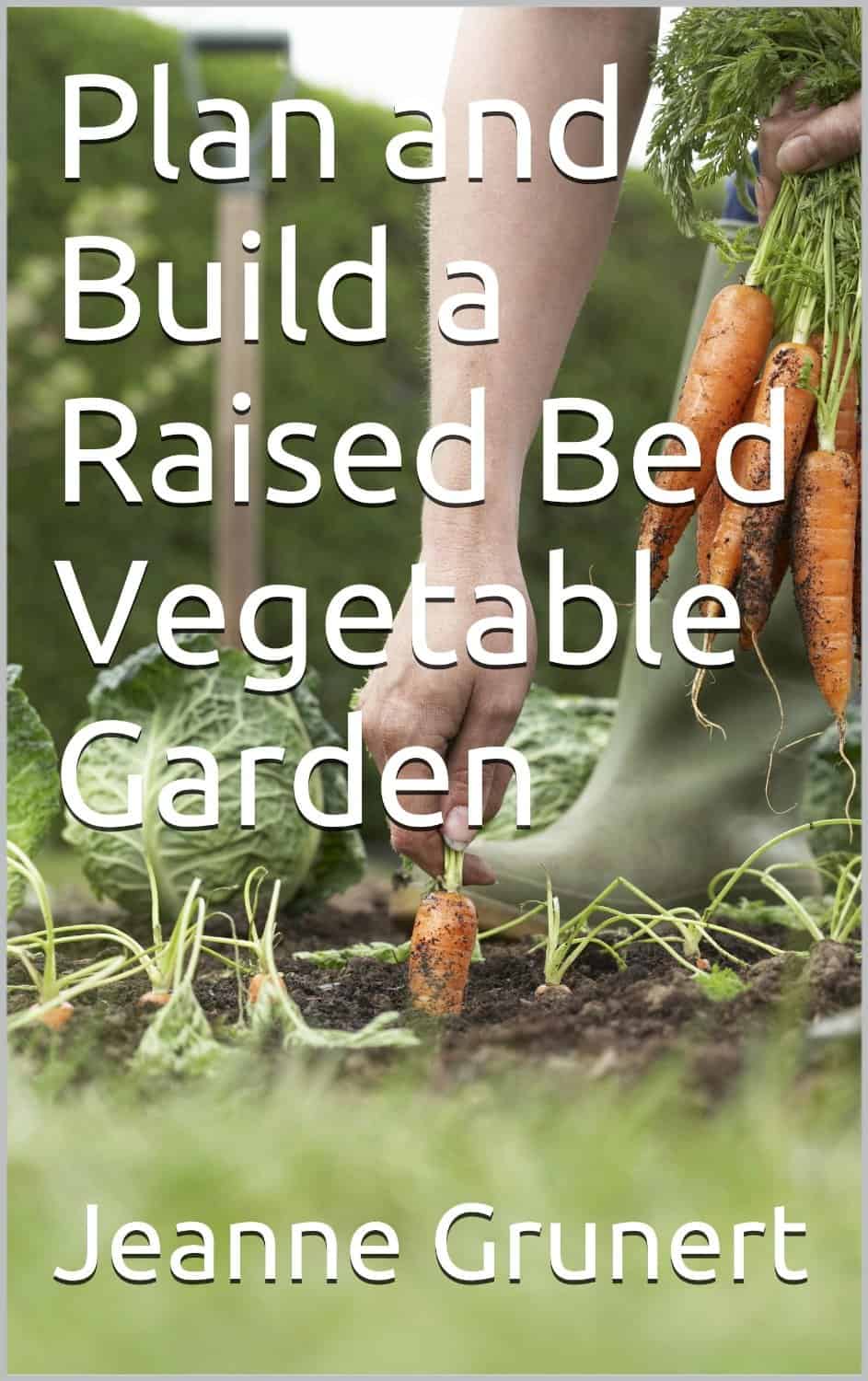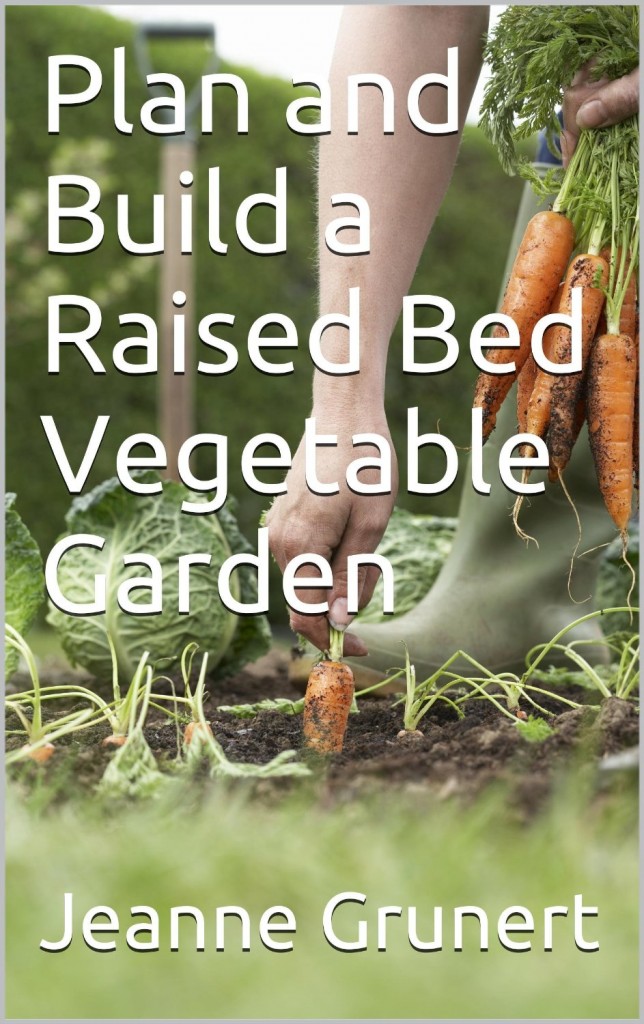 It's here, lovely gardening peeps!  By YOUR request – that's right, by reader request – I've compiled my spring 2014 blog post series on raised bed gardening into one convenient, illustrated book.  It is now available for purchase as a full-color paperback printed book, an Adobe Acrobat eBook or an iPad ebook from Blurb.com.  You can see a preview and order it here: Raised Bed Vegetable Gardening by Jeanne Grunert.
Now you have a few choices. I'm fine if you just want to go back into my blog archives and print or save PDFs of the original posts on your own and save a little cash…as long as they are for your own personal enjoyment and use (not to post anywhere else – that's a no-no). Look in my archives for March 2014 for the original series.

A few folks, however, prefer to have the booklet printed for them, or to have the whole thing organized for them, and for you guys, I've made it as easy and inexpensive as I possibly could.
I hope you enjoy it.  And yes, that's my baby Razzlebear on the cover. The cover makes me sad and happy at the same time. As you may recall, Raz died this February. I took that photo last June. He was so happy and healthy then. He loved to garden with me and I took a ton of pictures of him last year. I'm grateful I have the pictures of him, but sad that he went downhill so fast. That's the risk of loving and caring for a feline leukemia positive cat…they are sick, even when they look healthy. Raz is buried in the little pet cemetery we made behind the forsythia hedge. The current cadre of cats sleeps under the cool green boughs of the forsythia during the day, and I like to think that Raz's spirit is back there with them, hanging out and enjoying the warm summer days like he always did.
And before I forget – just so you know that I know what I'm talking about with raised bed gardens – here is this year's garden! It looks empty in some of the beds, but I've got leeks coming up and they look like grass sprouts, so thin and delicate you can't even see them. The orchard is in the background before the pine trees start again.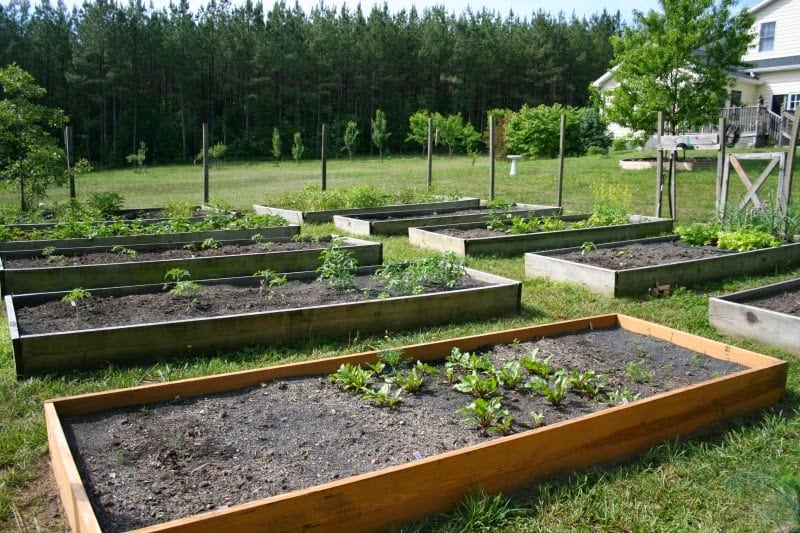 Jeanne Grunert is a certified Virginia Master Gardener and the author of several gardening books. Her garden articles, photographs, and interviews have been featured in The Herb Companion, Virginia Gardener, and Cultivate, the magazine of the National Farm Bureau. She is the founder of The Christian Herbalists group and a popular local lecturer on culinary herbs and herbs for health, raised bed gardening, and horticulture therapy.