The Mediterranean Diet received a lot of publicity many years ago, and I confess, I purchased the cookbook and diet book.  I love Italian, Greek and all foods from that part of the world. Red wine, olive oil, fresh vegetables, feta cheese? Count me in!
But as with everything that tastes good, it's easy to overdo it.
I created this recipe so that I could enjoy the tastes of Italy and Greece yet have an easy, portion-controlled meal. The fresh ingredients harvested from my garden, namely tomatoes and garlic, lend an especially delicious taste to the meal.
A Taste of the Mediterranean Recipe
To make this taste of the Mediterranean recipe, you will need…
One box of Near East Parmesan Couscous, plus water and two tablespoons of olive oil
1 large, ripe tomato, preferably from the garden
3 cloves of garlic, preferably from the garden
6 large black olives
1/2 can of chickpeas, rinsed, drained
Cook the couscous according to the package directions. While it cooks, rinse the tomato and slice off the stem end. Dice into small pieces. Peel and mince garlic.  Rinse and drain the chickpeas. Rinse the olives and mince. Mix olives, tomatoes, garlic and chickpeas into cooked couscous; serve immediately. Makes four 1-cup portions at about 250 to 300 calories each.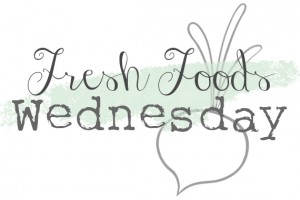 Jeanne Grunert is a certified Virginia Master Gardener and the author of several gardening books. Her garden articles, photographs, and interviews have been featured in The Herb Companion, Virginia Gardener, and Cultivate, the magazine of the National Farm Bureau. She is the founder of The Christian Herbalists group and a popular local lecturer on culinary herbs and herbs for health, raised bed gardening, and horticulture therapy.