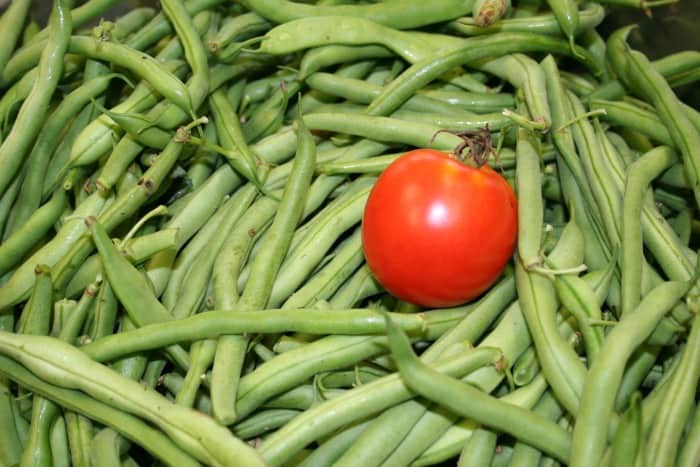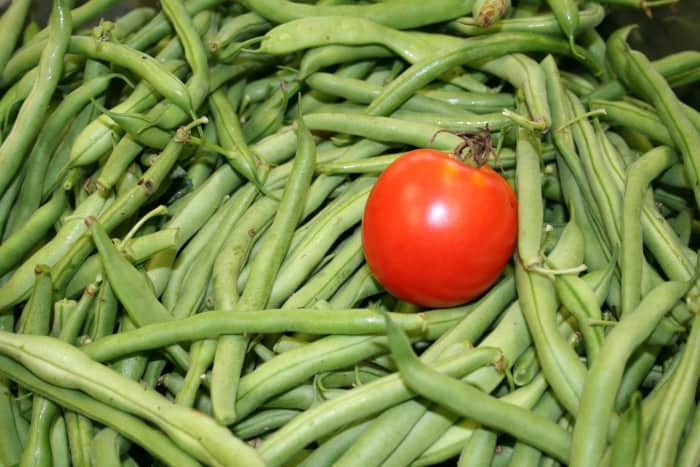 Do you wonder sometimes where the summer went? Well, I can tell you. It decided to wait until September to arrive. Here in south central Virginia, summer normally means temperatures soaring into the 90s as early as June, and a nice drought in July and August. This year, summer's heat and drought decided to wait until September 1 to arrive. Today it's in the 90s. Tomorrow, 90s. Day after that? Well, you guessed it…90s again.
Go figure.
This summer has been cool and rainy until this week. At first you might think that cool, rainy weather would delight the vegetables, herbs, flowers and trees here. England's green and pleasant fields were created by the same conditions, right? But no. South central Virginia plants turned their respective pistils up at the cool rains and demanded drought and heat. And to show me their general displeasure with the weather, I have dealt with for the first time ever:
Powdery mildew on my lilacs – my lilacs! My beautiful lilacs! I've never dealt with powdery mildew on my lilacs until this year. Powdery mildew is, as the name suggests, a white to light gray coating of mildew on the leaves. It's caused by cool, moist conditions, and I've only seen it before on Long Island, New York, where I used to live. Now it's gobbling up my poor lilacs behind the house. Fortunately, that's the only lilac stricken with the disease, but time will tell how the rest fare.
Black spot all over the tomatoes – I'm not the best tomato gardener in the world. Okay, I'm not even very good at it, which is why I turn to my friend Liz in the Master Gardener program with all sorts of tomato questions. I managed to convince my tomatoes not to succumb to blossom end rot this year. Success! Then all the leaves on my plants turned yellow, developed ugly black spots, and dropped off. The tomatoes don't get ripe; they crack and fall off in a heap. I've chucked more tomatoes into the woods than I've eaten this year. It's gotten so bad that we line up the rotten tomatoes on the fence posts and use them for target practice. Too much rain is not good for tomatoes.
Rust on the sweetbush – Sweetbush is a gorgeous native shrub that perfumes the air with sweetly scented spires of white flowers every spring.  Like the lilacs, it's never once shown any sign of disease, until this year, the year of rain and cool temperatures. Now it's covered with rust!  Usually I'd stake my gardener's reputation on the fact that native shrubs are tougher than the coddles specimens we purchase from the garden center, and wild shrubs, the toughest. Oh, not this year. No way, no how. This year, even the wild plants are developing all sorts of mildews, fungi and other water-nurtured diseases.
So has the rain done ANY good? Yes! The sweet potato crop is so vigorous that while I was weeding, I accidentally uprooted four gigantic softball-sized sweet potatoes. One potato peeled, boiled and mashed cooked up to 2 1/2 cups of mashed sweet potato, which I used in a pie and gave the rest to Shadow, our German shepherd. She loves sweet potatoes and the veterinarian said they are good for her, so she gets any leftovers. I also made a wonderful sweet potato pie – a first for me – which came out great. I'll share the recipe on Fresh Food Wednesday.
The green beans were very productive this year, and I have canned a total of 24 pints of beans, with another bag waiting for me in the refrigerator for canning later this week.
The carrots were excellent! I pulled several pounds' worth this weekend and canned 8 pints of carrots, plus have a bag for fresh eating and snacking in the refrigerator. The carrots were large, straight and full; only one developed shall we say, "interestingly anatomically correct" parts?  You know what I mean. Carrots can take on all shapes…and sometimes I get a bunch of gnarled, twisted, dancing carrots.  This year only one turned into a little peep show. That's success!
I also planted the zucchini and squash very late this year, and managed to outwit the stink bugs and squash beetles whose nymphs tend to devour my plants.  This is another technique favored by organic gardeners; outwit the bugs. Trap them, lure them away, keep them off of the plants, or simply plant your plants during the bugs' off season, if you can. In this case, I will be able to harvest at least some squash and zucchini. Success!!!
The onion crop was also excellent this year.  I'm enjoying the sweet onions and have made my family's favorite onion soup, too. The garlic crop was also good. Success!
The beets were tasty, but few grew into a good enough size to harvest. I thought at first it was the weather. Then one day, I saw one of my cats, Shy Boy, slip through the gap in the garden fence. He proceeded to jump into the raised bed where my beet and turnip seeds for the autumn crop were just started to emerge.  Dig, dig, scratch. scratch, and dirt flew everywhere. That darned cat! He's digging up my seeds to use the dirt in the raised bed for his litter box. He has 17 acres but no…he has to use THAT raised bed. No wonder so many seeds didn't come up. Now I have to reinforce the fence to shoo the cats out!
Gardening is always a challenge. Each year holds different successes and failures. How my garden grows depends on the whims of fate, fortune and Mother Nature. Summer is finally here…in September…and there's nothing I can do about it except pour a lemonade and raise a toast to the air conditioning. Here's to summer in September!
Jeanne Grunert is a certified Virginia Master Gardener and the author of several gardening books. Her garden articles, photographs, and interviews have been featured in The Herb Companion, Virginia Gardener, and Cultivate, the magazine of the National Farm Bureau. She is the founder of The Christian Herbalists group and a popular local lecturer on culinary herbs and herbs for health, raised bed gardening, and horticulture therapy.