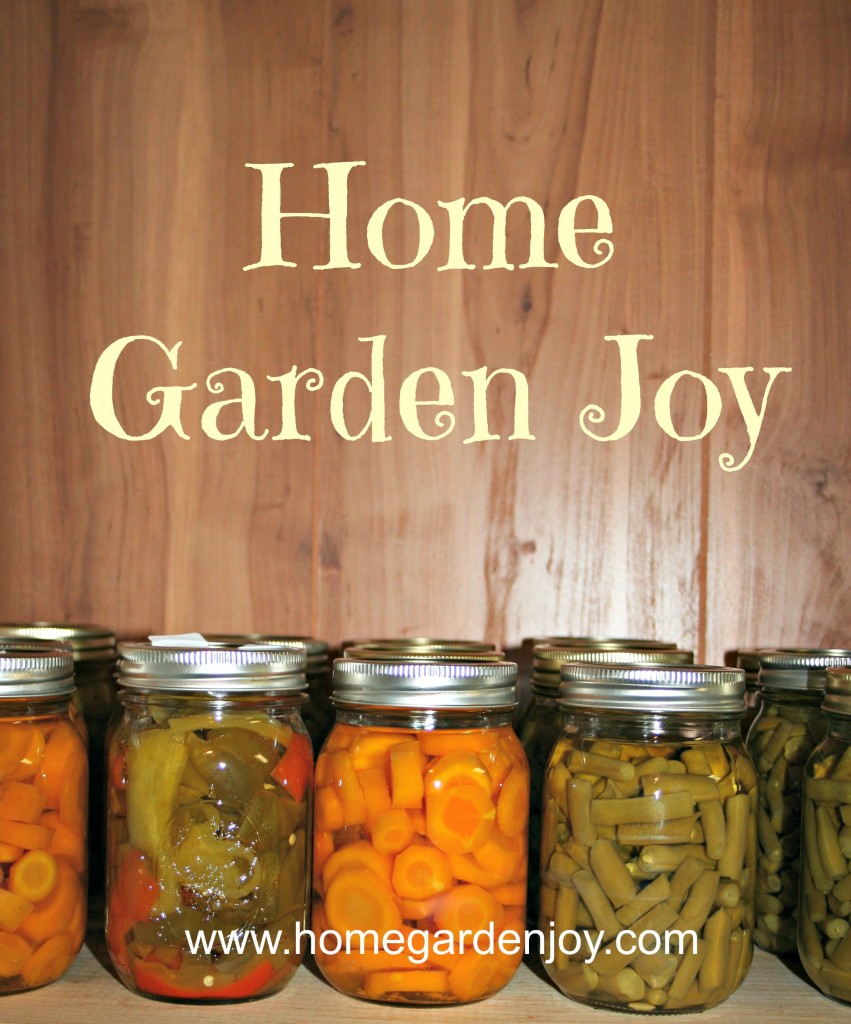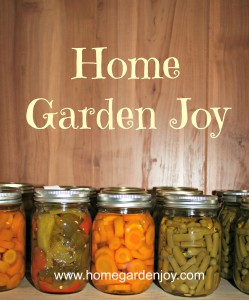 I always looked forward to the local Five County Fair. The exhibits lined up on cloth-covered wooden shelves, neat Mason jars filled with pickles, jams, jellies and preserves. The fluttering ribbons announcing to the world the best in show, the second best, those honored by perfect canning skills, perfect gardening skills and more. I even went so far as to pick up this year's fair guidelines last week when I was the Cooperative Extension Office so that I could determine which classes to enter ahead of time.
Then I noticed something. As I began planning my entries for the fair, canning became a chore rather than a joy. I love canning foods, and find it meditative and relaxing. Chopping vegetables, preparing the jars, heating the canner, all make me feel like Suzie Homemaker. I even wear my chef's apron while I can vegetables. I put on music that I love, pour myself a big cup of tea, and spend a happy afternoon at my kitchen counter singing along to the radio and chopping veggies.
Now, however, something was different. I muttered to myself as I snapped green beans into pieces.
"They're not perfectly even," I caught myself saying between clenched teeth. "The rules say you're judged by how even the cuts are among the vegetables…" The jars came out of the canner.
"No, no!" I said in dismay as I spied a seed floating in the canned green beans. "There is to be nothing in the liquid inside the jar…"
"Hey," Hubby said in pleasant surprise when he saw the afternoon's work lined up on the wooden board I use to protect my counters while the jars cool after canning. "This looks great! Wow, 12 pints of green beans. This has been a great year for green beans."
"Has it?" I stared at each jar, mentally weighing its pros and cons. This one had perfectly even beans, but a stain on the outside of the jar from something in the canning water. That one had even beans but a few seeds had floated out of a bean pod that had split.
As I bustled around the pantry assessing each jar of pickled beets, canned carrots, canned green beans, and wild blackberry jam, I suddenly thought to myself, "What if I didn't enter the fair this year?" It was like a weight lifted off my shoulders.
Happy again, I set the newly canned jars among their comrades and continued cleaning up the kitchen. Over the next week, as the date for entering the fair loomed closer, any time I thought about entering my creations, I felt myself tensing up. Then when I told myself to relax, that I didn't have to enter the fair, I felt myself relax. I felt happy again.
What was going on? Competition, I had been raised to believe, is a good thing. The more competitive you are, the better. Why not enter my handicrafts into a fair and let someone judge their worth? Because, I came to realize this week, that's not WHY I like to can my garden produce. That's not why I enjoy stitching counted cross stitch pictures, nor why I enjoy photographing the garden. It's not about the prizes. It's not about knowing my work is the best. Can there even BE a best when the judges don't bother tasting the canned goods? You can make it look beautiful, but if it tastes awful, who's to say it is the best?
My dad raised chrysanthemums and showed them each fall in the Long Island Chrysanthemum Society shows. The mantle over our fireplace was filled with silver trophies commemorating each prize winning flowers, and every fall, new ribbons would be added to the collection. I was raised to believe that winning prizes and ribbons was the best way to know what my talent was worth.
But today, as I surveyed the pantry shelves, I decided I would not let someone else measure my worth. I would just do what I do because I love it…not because it is worth a blue ribbon or a prize, or because some home economics teacher in town believes it is worthy of a ribbon. I can because I can. I can because I love it. I stitch my little cross stitch pictures because it's football season and I love sitting in my recliner chair watching the Jets get creamed on the field and making counted cross stitch sachets to give to my sisters at Christmastime. Not everything in life has to be a competition.
Perhaps you knew this all along. As for me, it's something I realized as I drove past the fair grounds today without stopping, waving to the procession of cars heading in to deliver their produce to be judged.
I judge my own, and find it good.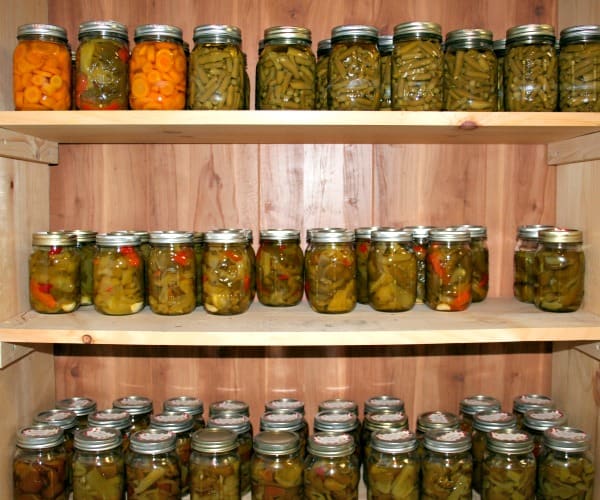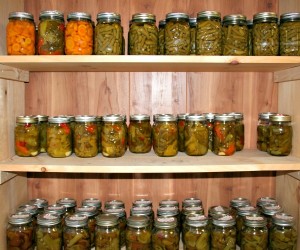 Jeanne Grunert is a certified Virginia Master Gardener and the author of several gardening books. Her garden articles, photographs, and interviews have been featured in The Herb Companion, Virginia Gardener, and Cultivate, the magazine of the National Farm Bureau. She is the founder of The Christian Herbalists group and a popular local lecturer on culinary herbs and herbs for health, raised bed gardening, and horticulture therapy.