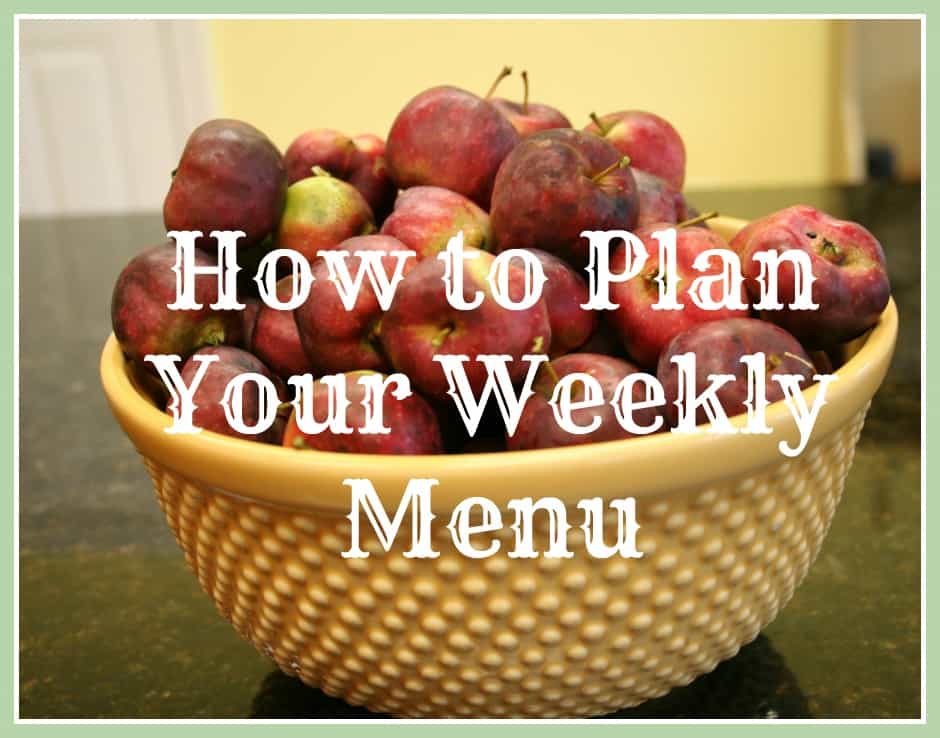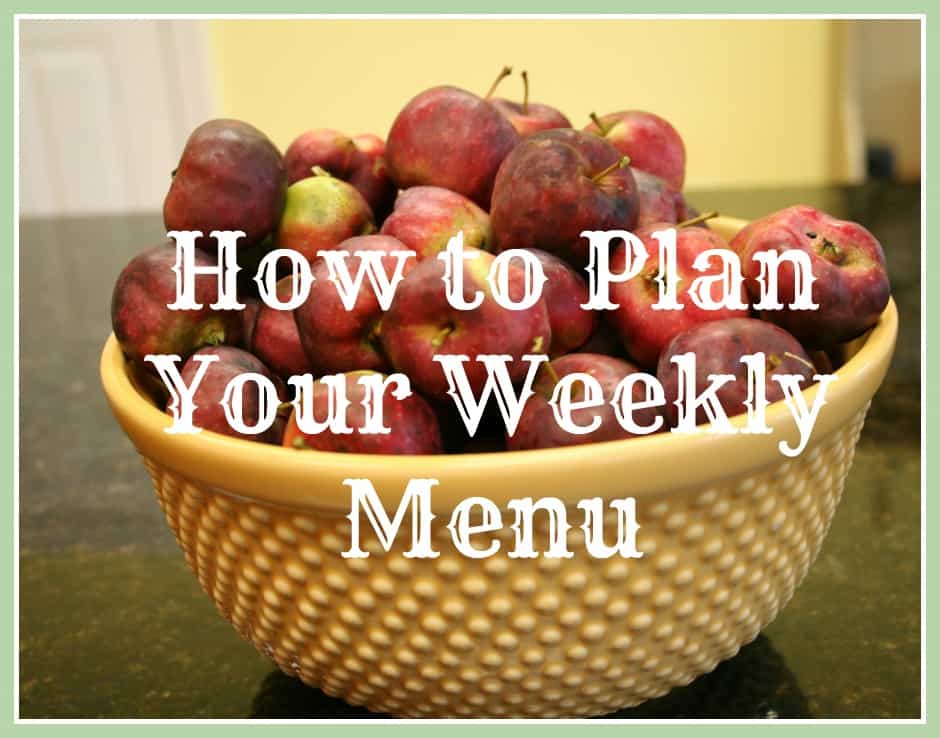 It's Menu Monday, and I'm participating in Mary Ellen Barrett's Menu Monday Feature.
Planning a weekly menu doesn't take much time, but it can be a lifesaver for your marriage and your sanity. I plan my menu on Sundays or Mondays, and write the basics down on a pad that attached with a magnet to the freezer in the pantry. My husband can glance at it quickly when he wants to know what we're having for dinner. That way, he can choose to eat a hamburger for lunch if he feels like it, knowing that tonight is chicken night, or open a can of soup for his lunch and be certain I don't have soup on the menu for dinner.
As for me, knowing what I plan to cook tomorrow, the day after and so on is a sanity saver. I make sure I have all the ingredients on hand for the week's menus, or if I need something, I add it to the shopping list for our twice-weekly grocery store trips. Writing out the menu also helps me remember to defrost the meat for the main meal a day or two in advance. No more microwaving meat to defrost it and turning into a rubbery mess! Not that I've done that, mind you….who, me?
How to Plan Your Family's Weekly Menu
Before getting into the nuts and bolts of planning your family's weekly dinner menu, take a few minutes to jot down their favorite meals. Take out a piece of paper and start brainstorming "things they love", "things they like", and "things they hate" to eat. You can fold the paper into three columns, use a straight edge to draw lines, or use separate pieces of paper for each category. The idea is to gather together notes on the main meals your family likes, tolerates and dislikes.
Of course, this exercise grows even more complicated with the more people who are in your family. I grew up in a family of eight, including the adults, and I doubt there was a meal everyone loved. My brother hated green beans, my father disliked nearly all vegetables, and I don't like pork or fish. You can't please everyone, so try to find meals that at least the majority of people will eat. No one starved by going without one dish served at dinner if they really hate green beans, for example.
If coming up with specific meals is too hard, go for taste categories. For example, if everyone in the family dislikes spicy dishes, make a note of that. Make a note too of any recipes that you've made that were a hit. These crowd pleasers will form the basis of you weekly menu planning.
Do You  Grocery Shop on Impulse or With a Plan?
Do you do your grocery shopping each week with a list, or are you an impulse shopper? Do you purchase items on sale, and cook with whatever is in the pantry, or do you create your menu first, and then shop to purchase the ingredients for each dish based on your menu?
The most time and money-saving method of planning a meal menu is to stock your pantry first, and then plan meals around what you already have in storage and in the freezer.
Learn what the average cost is for items you buy frequently. What is a good price for chicken breast? For ground beef? For canned and frozen vegetables, bread, tea, coffee, and other staples?
Once you now the average cost for items you consume regularly, you can shop for items and purchase in bulk when they're on sale. You can also clip coupons based on items you're more likely to buy.
Creating a Meal Plan
Once you know your family's likes and dislikes, and you have some items in the pantry and freezer, it's time to create your meal plan.
I write the days of the week on the left, and then jot the meal on the right. It's a very simple method and looks like this:
Sunday: roast chicken, baked potato, green beans
Monday: soup and pot pies
Tuesday: hamburgers, French fries, baked beans
Wednesday: spaghetti and meatballs, salad
Thursday: leftover chicken from Sunday, rice, veggies
Friday: fish sticks, macaroni and cheese, spinach
Saturday: pork chops, baked potato, carrots
With a quick glance down my list, I can see that by Friday evening of the prior week, I will need to take a chicken out of the freezer to defrost. That chicken takes care of Sunday and Thursday's meals. Next, I'll need two portions of ground beef for Tuesday and Wednesday's meals. That can be defrosted on Sunday. The pork chops should be defrosted by Thursday, and so on. The rest of the foods are either in the freezer, refrigerator or pantry.
With this method of meal planning, there are rarely any leftovers, and when there is a meal with significant leftovers, such as a roast chicken or ham, I can plan subsequent meals to use the leftover meat before it spoils.
Meal and Menu Planning Websites
Some people like to plan their meals, while other finds it annoying, time consuming or difficult. If you'd prefer to follow someone else's meal plans, these websites offer meal ideas and suggestions to try.
100 Days of Real Food: These meal plans focus on whole food ingredients and include budget-friendly meal ideas. You won't find weird ingredients or absurd gourmet foods on the list. There are school lunch ideas and more.
Say Mmmm: This website promises to help you discover new recipes, plan meals with ease, and even design your grocery lists.
Do you plan your menu? If so, are you a "recipe first" person or a "what's in my pantry" first kind of planner?
Jeanne Grunert is a certified Virginia Master Gardener and the author of several gardening books. Her garden articles, photographs, and interviews have been featured in The Herb Companion, Virginia Gardener, and Cultivate, the magazine of the National Farm Bureau. She is the founder of The Christian Herbalists group and a popular local lecturer on culinary herbs and herbs for health, raised bed gardening, and horticulture therapy.