Advent is a season of preparation. It's a time for growing – growing our spirit in charity, love and peace.
Advent has been celebrated by Christians for a very long time as a period of preparation for Christmas. Since the year 900, it's been considered the start of the Christian calendar year. There are four Sundays in Advent, each noted with a candle on the Advent wreath.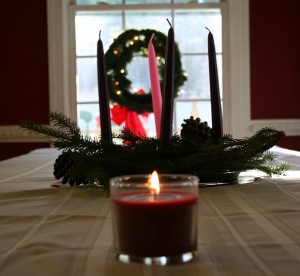 Each Sunday, we celebrate a new moment in the events leading up to the birth of Christ. The prophesies; John the Baptist as the Herald; the pink candle, Gaudette ("joy") Sunday, celebrating the Annunciation; and finally, the days leading up to the great and glorious feast of Christmas. The candles may be violet and rose, all violet or all white, according to the Book of Blessing; but no matter what the color, they symbolize light coming into the darkness to illuminate the world.
How will you mark Advent this year? For me as a Roman Catholic, it is a time of reflection, of penance, of preparation. Each year, I try to move further away from the commercialism of Christmas and more towards the spiritual side of Christmas. I don't always succeed.
Often times, I fail.
But it is this moving towards, this spirit of growth that really undergirds all Advent preparations. If we aren't growing, we are stagnant; if we are stagnant, the Holy Spirit, often symbolized as a wind, cannot blow through our minds and clear away the detritus of daily living in this sin-filled world.
As you prepare for Christmas, I'm sure there will be many secular preparations. There are cards to write, houses to decorate, gifts to buy. I'll be baking cookies and making fudge to send as gifts, and of course I will be blogging about all of these things, too. There's nothing wrong with any of these activities if they're undertaken in the right spirit!
It's the spirit, however, that often turns sour during the holidays, leading to stress, burnout and an unhealthy emphasis on consumerism.
Instead of emphasizing the gifts and commercialism of the holidays, take a pledge with me. Sure you can celebrate Christmas with presents and carols and wassail and cheer; but make a pledge to make this Advent, these days leading up to Christmas, as a time of true preparation. Make your heart a manger for the baby Jesus.  Make it pure and clean for that little newborn baby. Take time for prayer, Bible reading, meditation, and acts of charity.
Above all, keep the spirit of the season. Keep it a spirit of joy and blessing for others!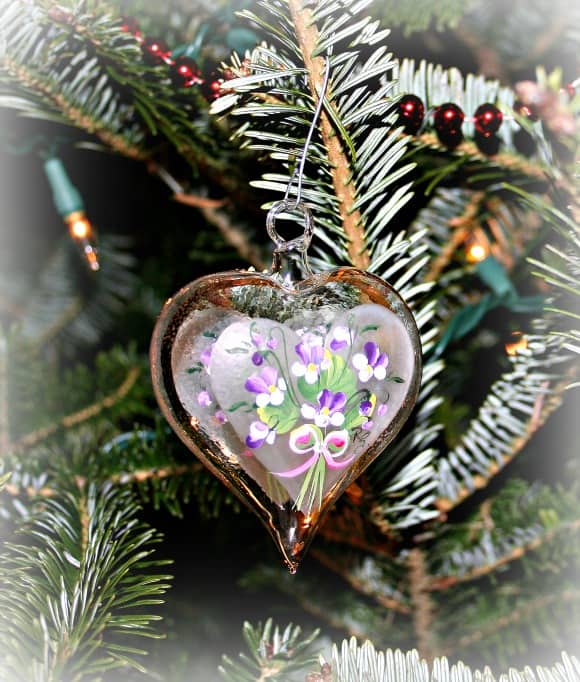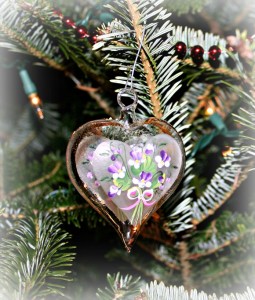 For the Catholic history and celebration of Advent, including my information taken from the Book of Blessings stated above, see EWTN: Advent Terms and Definitions.
Jeanne Grunert is a certified Virginia Master Gardener and the author of several gardening books. Her garden articles, photographs, and interviews have been featured in The Herb Companion, Virginia Gardener, and Cultivate, the magazine of the National Farm Bureau. She is the founder of The Christian Herbalists group and a popular local lecturer on culinary herbs and herbs for health, raised bed gardening, and horticulture therapy.