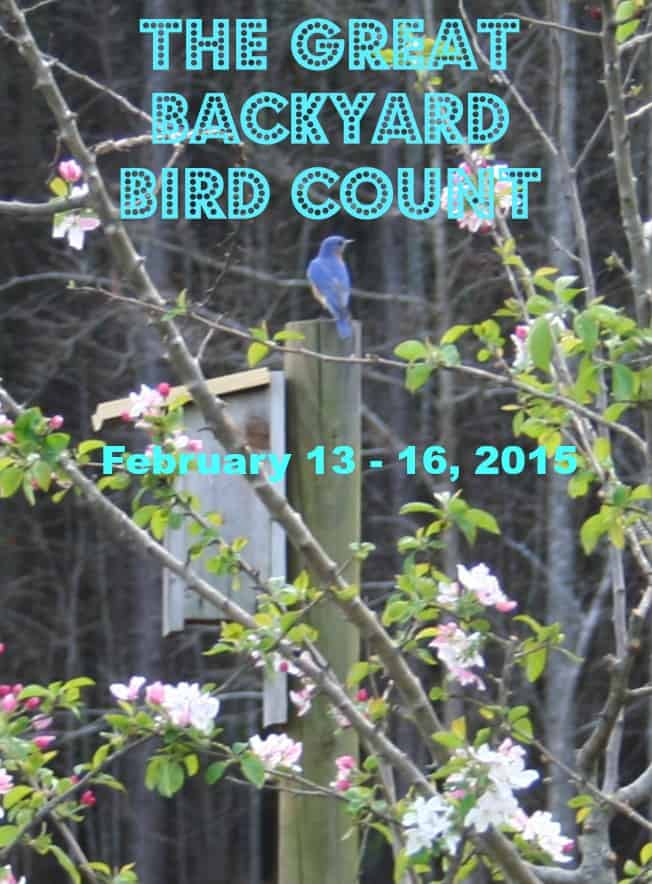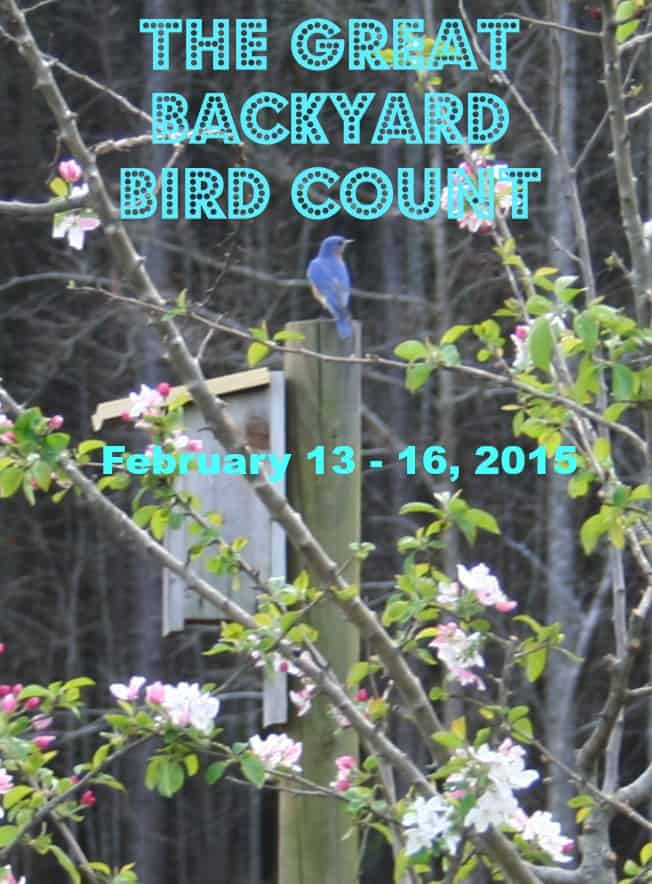 Did you know that February is National Wild Bird Feeding Month? I love feeding wild birds and even wrote a short little book about how to attract more birds to the garden. By planting tree, shrubs and flowers that produce seeds birds enjoy, you can attract more wild birds to your garden. Adding water features enhances the natural landscape for birds as well. And bird houses? So much fun, especially when the little arrivals look like this  –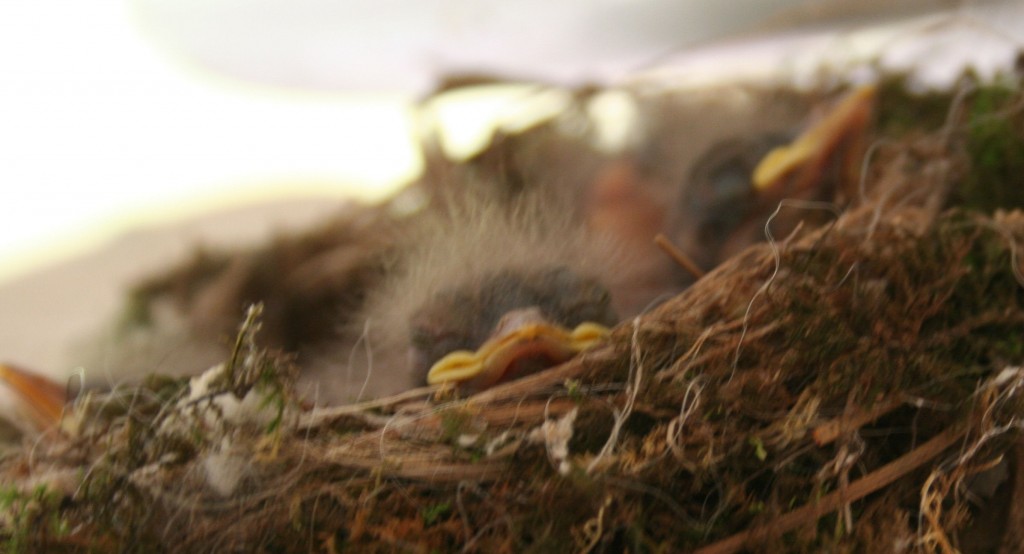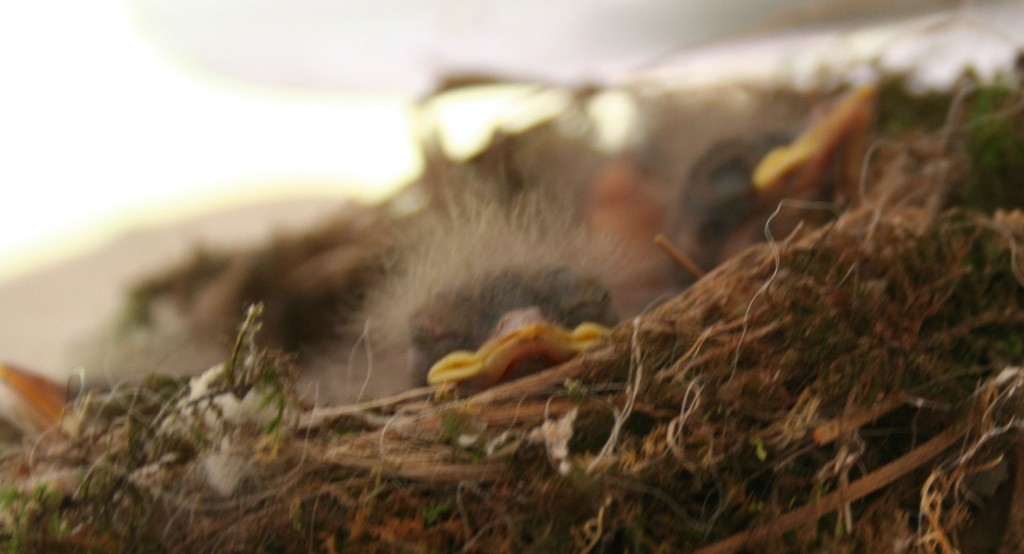 That little beak cracks me up every time. It's like a duck bill, but this is a nest of Phoebes. We've had several nests on our home. The nest above was made on the blades of the porch ceiling fan; the one below, on a rain gutter outside of my office.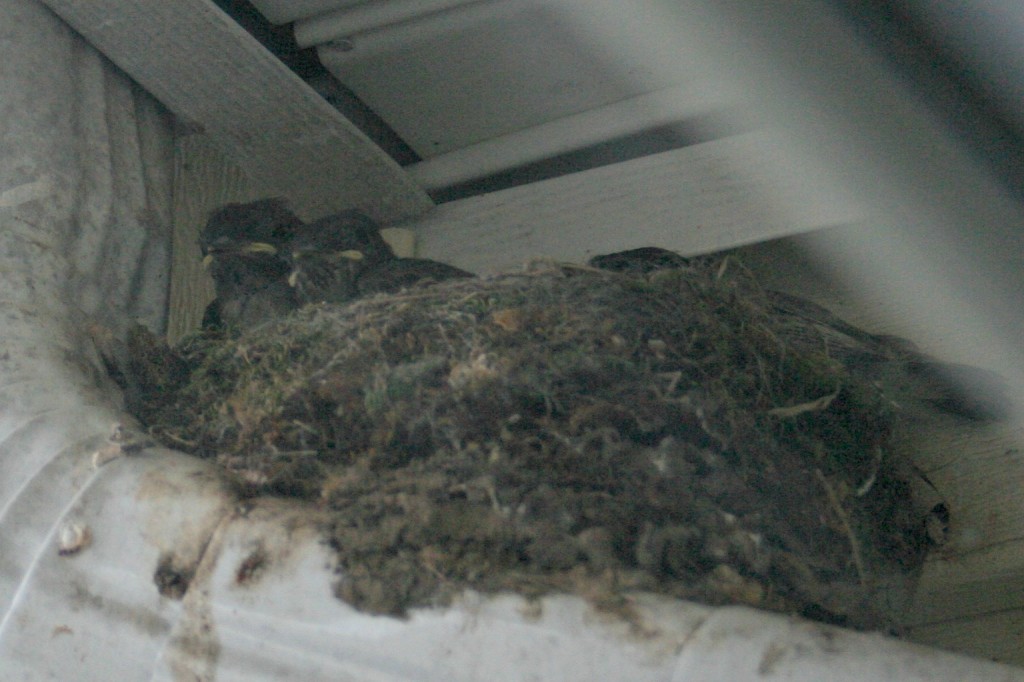 In honor of February and all the beautiful birds, let me introduce you to a fun program from the Cornell Laboratory of Ornithology. Cornell's lab website is a great resource when you're trying to identify birds. I've used it many times to identify owls by their call, as well as other birds. They have sound recordings, pictures, habitat information and more.
From February 13 through February 16, 2015,  people everywhere are invited to participate in the Great Backyard Bird Count. All you need to do is dedicate 15 minute blocks of time to count the birds that you see. Full details are on Cornell's website.
For you homeschooling mamas out there, science teachers and parents, this is a great learning activity you can do with your children that won't FEEL like learning. Take them outside for a little trek in the yard or the woods and let them count birds for 15 minutes.
If like me you just love birds, participate in the count in whatever way you can. This morning as I ate breakfast, I looked out the kitchen window and spied a flock of drab little brown birds with russet and yellow belly feathers. I had never seen them before, so I watched them for a while, noting their characteristics. After looking them up, I realized I had made the acquaintance of the American Pipit.  It's a new species of bird for me to learn, but once I heard a recording of their sweet song I realized I had heard them on many a long walk through the woods.
That's why I love watching wild birds so much. Every day, there is something new to learn.
If you would like to participate, learn more about The Great Backyard Bird Count of 2015.
Jeanne Grunert is a certified Virginia Master Gardener and the author of several gardening books. Her garden articles, photographs, and interviews have been featured in The Herb Companion, Virginia Gardener, and Cultivate, the magazine of the National Farm Bureau. She is the founder of The Christian Herbalists group and a popular local lecturer on culinary herbs and herbs for health, raised bed gardening, and horticulture therapy.