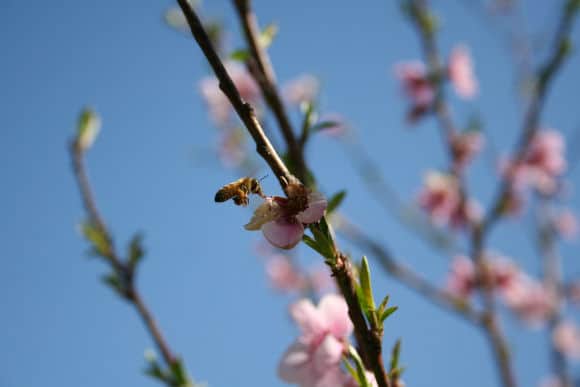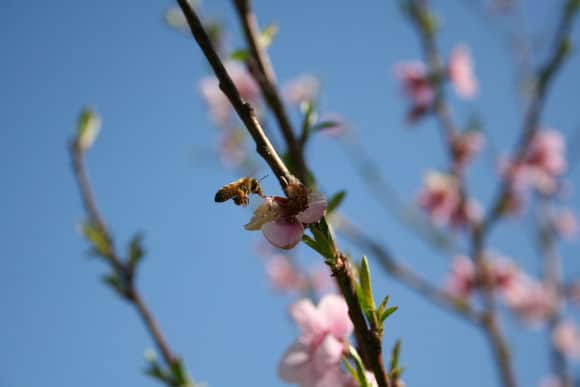 On Saturday, March 28, 9:30 am-1:00 pm, a series of presentations about pollinators, trees, native plants, clean streams and much more will be given at the Farmville Train Station, 510 West Third Street, Farmville, VA.  Lunch will be provided as well as a tree seedling giveaway.  Smokey the Bear will make an appearance at 12:30.
You will learn about pollinators, clean streams, native plants, trees & buffers, rain gardens, water conservation, and many tips you can use around your home.
This event is FREE, but REGISTRATION IS REQUIRED by March 20th.  To register, please visit www.longwood.edu/cleanva/treesbeeswater.html or call Chesapeake Bay Foundation at 484-888-2966 for more information.
Sponsors include Longwood University's Clean Virginia Waterways, Chesapeake Bay Foundation, Virginia Cooperative Extension, Heart of Virginia Master Gardeners, Town of Farmville and Piedmont Soil & Water Conservation District.
I am hoping to go, and I would love to see you there!
Jeanne Grunert is a certified Virginia Master Gardener and the author of several gardening books. Her garden articles, photographs, and interviews have been featured in The Herb Companion, Virginia Gardener, and Cultivate, the magazine of the National Farm Bureau. She is the founder of The Christian Herbalists group and a popular local lecturer on culinary herbs and herbs for health, raised bed gardening, and horticulture therapy.