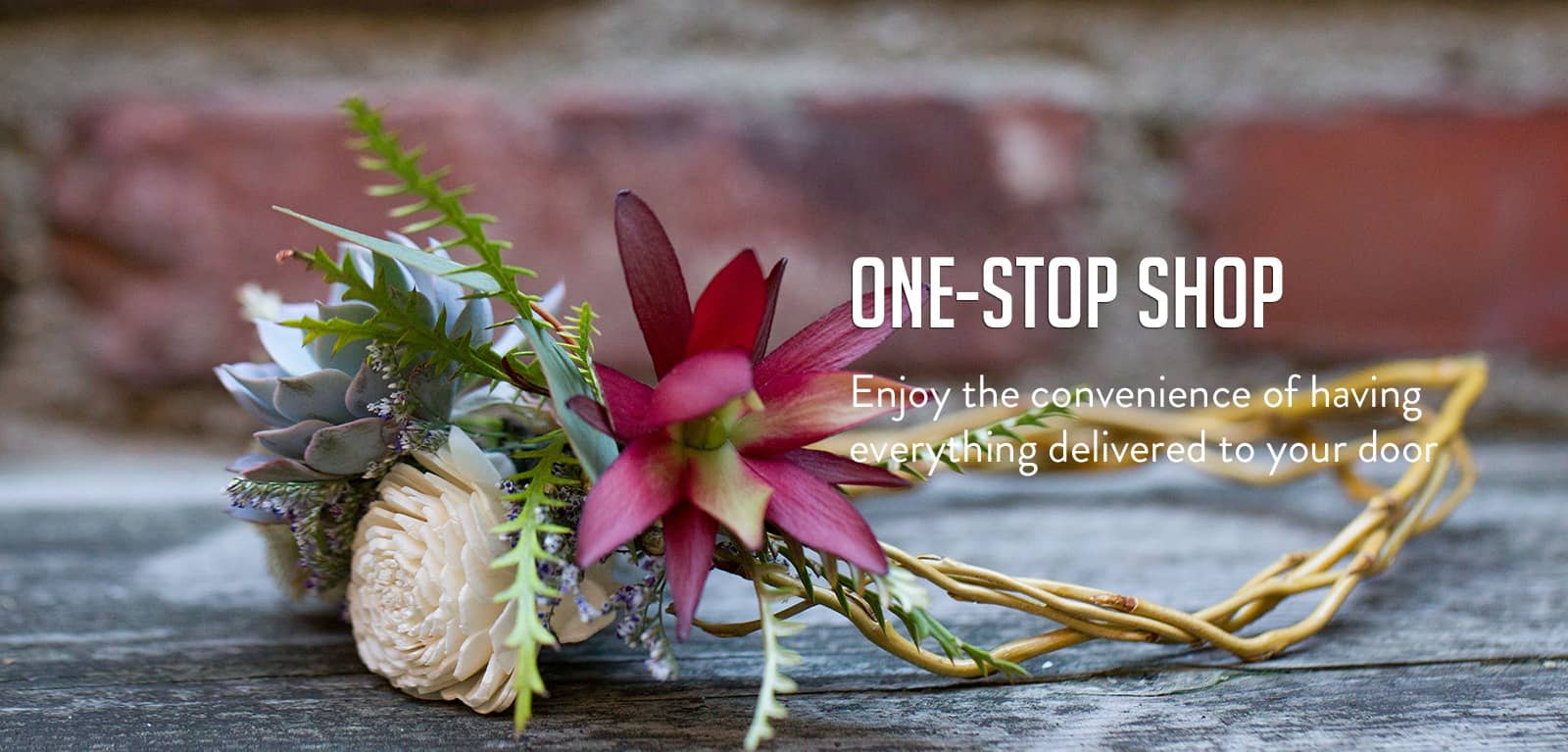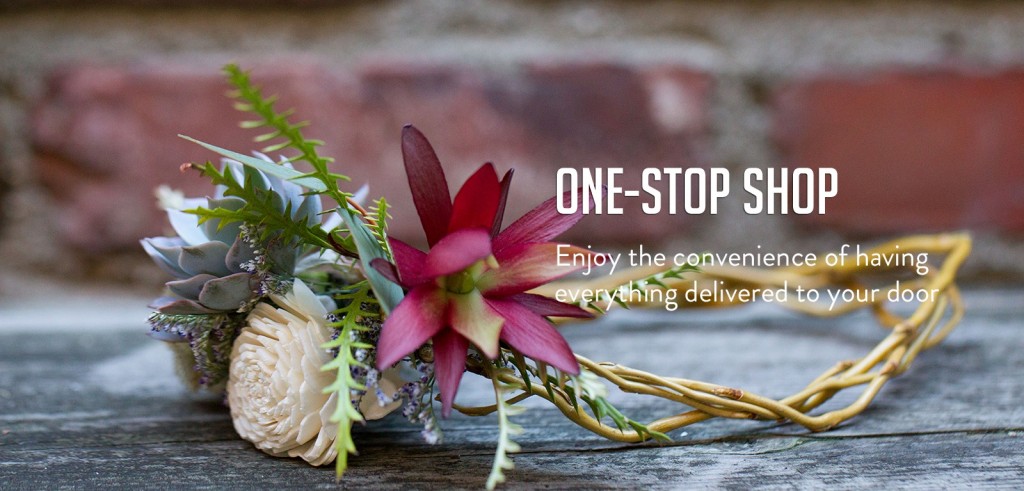 Please note: This is a paid post. I was paid by Blooominous in exchange for a fair and honest review and assessment of their product.
When the good folks at Bloominous contacted me about their DIY wedding flowers, I was intrigued. You see, I have a secret: I was never very happy with my wedding flowers. I had no idea what I wanted and the pink and white daisies in the bouquets weren't exactly my style. The problem was, however, that I had no idea what my style was. In those days, brides looked through a book of designs the size of the Manhattan phone books. I remember standing with the florist in a hot, stuffy show room poring over books with seemingly endless pictures of overflowing bouquets. Is it any wonder I just shrugged and told him, "Just make it look pretty and not too expensive?"
Enter Bloominous. What a great idea – DIY wedding flowers! Of course, brides have been doing their own wedding flowers for centuries, picking bouquets of wildflowers or garden flowers. Many brides order flowers in bulk and make their own creations, but Bloominous makes it easy to tackle the whole DIY thing with one kit containing everything you need in order to make the table settings, arrangements and bouquets. If you're a DIY bride, this is perfect.
There are six flower concepts to choose from on their website. The company promises to send you everything in a kit plus links to videos to help you create the arrangements pictured.
If I had to do it all over again, the "Party Pop" collection would be my favorite. I love the color combination of pink, cream and coral.  I also like the "Country Charm" collection for an autumn wedding. Cheerful sunflowers and rustic touches make this great for a farm wedding, too.
One of the neat things about Bloominous is that you can order a trial kit for the look that you like and try it out before investing in your wedding flowers. It's a great idea and you can see if the concept is right for you without spending hundreds of dollars.
The Bloominous website has all the details for you to peruse. Thank you to the kind folks at Bloominous for contacting me and asking me to review your product; I'm glad you did, and I hope that brides to be who want beautiful yet inexpensive wedding flowers check out Bloominous!
Jeanne Grunert is a certified Virginia Master Gardener and the author of several gardening books. Her garden articles, photographs, and interviews have been featured in The Herb Companion, Virginia Gardener, and Cultivate, the magazine of the National Farm Bureau. She is the founder of The Christian Herbalists group and a popular local lecturer on culinary herbs and herbs for health, raised bed gardening, and horticulture therapy.