Cinnamon. Apples. Pork. The taste of fall, all in one recipe. I made this easy recipe last night and we loved it!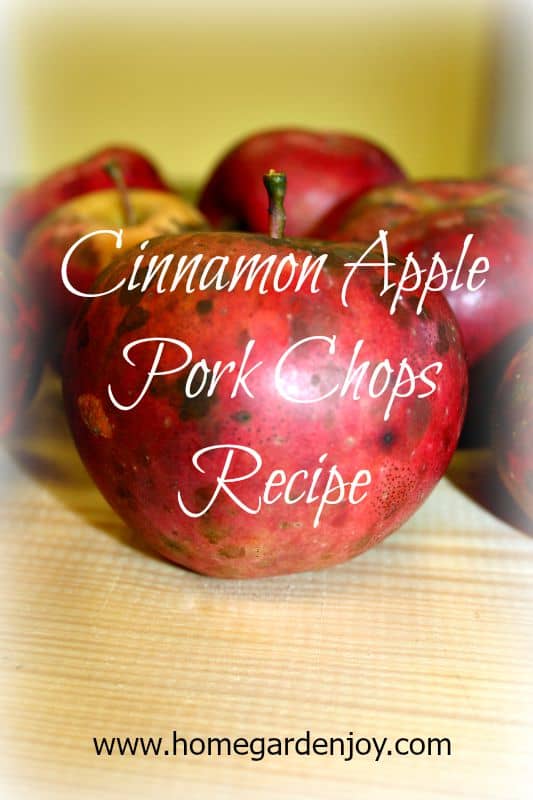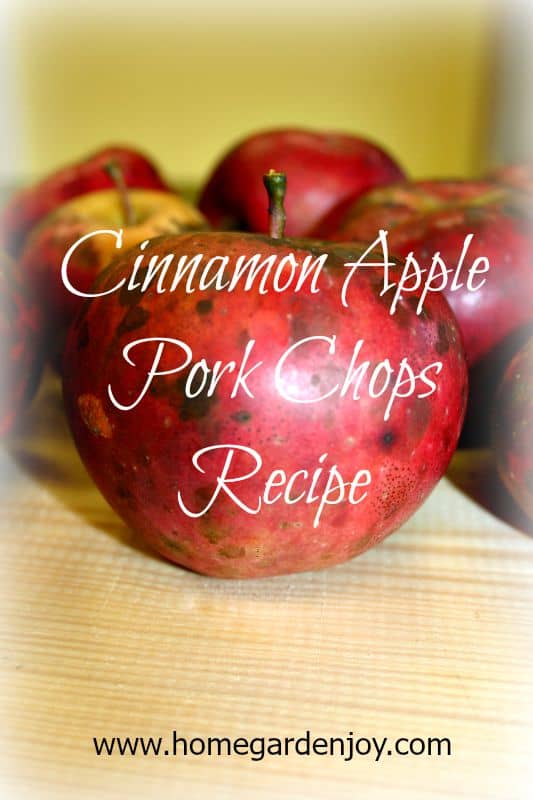 Fall is the time for crisp apples, for pork roasts and acorn squash and…wait. Put it all together and you get a fabulous meal. I had a bowl of apples picked from the tree in our orchard, a new package of pork chops from the store, and a handful of ingredients to flavor this delicious dish. Are you ready to get cooking?
Recipe for Cinnamon Apple Pork Chops
For this recipe, you'll need a 9 x 13 or so rectangular baking dish. Spray with cooking spray and preheat the oven to 375 degrees F.
You'll need…
3 large apples
1/2 cup brown sugar
1 tablespoon lemon juice
Cinnamon to taste
2 pork chops
1 teaspoon of coconut oil
Peel the apples and slice them into thin slices, discarding the cores. Lay the slices in a single layer along the bottom of the baking dish, and sprinkle with lemon juice to keep them from browning. Three large apples should cover the bottom of the baking dish once they are sliced and peeled.
Next, sprinkle the brown sugar evenly over the apples, and then sprinkle liberally with cinnamon. Cover with foil and bake for 15-20 minutes.
While the apples start to bake, heat the coconut oil in a nonstick skillet. When it's melted and hot, brown pork chops on each side for 3-5 minutes per side.
Place pork chops over the apples, cover with foil again, and bake the whole thing for 30-45 minutes.
While the pork chops cooked, I also baked acorn squash. Acorn squash are easy to bake in the oven if you have plenty of time. Slice the acorn squash in half and scoop out the seeds. Sprinkle the cut side lightly with salt, and place it face down in a baking dish. Bake it for 45 minutes to an hour, depending on the size of the acorn squash, at 375. When it's done, flip it over, place a dab of butter into the center and drizzle with maple syrup.
I served my apple cinnamon pork chops and acorn squash with a dinner roll, but you can omit the roll if you're watching your carbs or don't eat wheat.
Enjoy!
Jeanne Grunert is a certified Virginia Master Gardener and the author of several gardening books. Her garden articles, photographs, and interviews have been featured in The Herb Companion, Virginia Gardener, and Cultivate, the magazine of the National Farm Bureau. She is the founder of The Christian Herbalists group and a popular local lecturer on culinary herbs and herbs for health, raised bed gardening, and horticulture therapy.