I feel like this year's garden has been a total bust! I looked through my pictures, and usually, around this time of year, I'm taking picture after picture of pretty flowers, mums, spider webs in the dew. This year? I'm lucky if I remember to tie my shoes in the morning. Tomorrow, however, I plan to take my camera to the local trail and see if I can't at least capture some of south central Virginia's rural beauty for you.
Honestly, though, the garden had a rough year. First, the late frost in the spring stopped the pollination process dead in its tracks for my poor fruit trees. I'm not sure whether it killed the blossoms and buds, or whether it kept the pollinators inside their hives, but the end result was absolutely NO peaches and pears. Don't talk to me about plums and cherries. Plenty of flowers, zero fruit for the ninth year in a row. And the apricot tree? It laughs at me. It's a gorgeous tree, with beautiful foliage, but…zero blooms.
We had about ten apples…until the squirrel found them. I haven't had an issue with squirrels for years. My cat, Whitey, killed the last one that was raiding the peach tree. This year, the cats were lazy, the squirrel was bold, and the end result is no apples.
The tomatoes started out great…until the crows found them.
The squash started out great…until the stink bugs found them.
The green beans have been terrible…until this week! I am finally picking green beans. I hope I can get more harvested before the first frost of the season.
I just want to cry. Peppers, anyone? I had plenty of peppers. So many that I donated a bags of them to the food pantry. Some lucky family out there has bags of organic peppers from my garden.
Even the flowers sulked this year. The drought took its toll on them, and they are only starting to bloom again now. I have chrysanthemums and gaillardia – aw, thank you, gaillardia, for nothing kills you – blooming again.
As for my pond? One flower. Two healthy, fat fish. I love my goldfish. "Snack" and "Appetizer" are now officially pets. I am planning to buy them a tank and bring them inside for the winter even though my friend and aquatic gardening expert Liz Dunn says I don't need to. I can't stand the thought of my fishies shivering in the pond. Can you tell I've grown fond of them?
So that's the scoop on the garden. A good start in the spring, a horrible summer, and a fall rebound and a race against the clock and the frost.
Did you think everything at Seven Oaks, my farm that's the basis for most of what I write on Home Garden Joy, is Eden? It's not perfect. It's a struggle. Frankly, if I had to live off of the produce from my garden, we'd starve. Or perhaps turn orange from drinking all the tomato juice canned and waiting in the cellar!
The great news with gardening is that each year brings something different. One bad year doesn't mean that you'll never grow a good garden. One bad year is just that; one bad year. There is always next year to try something new (row covers to keep the stink bugs away from the squash!) or plant an old favorite (the red-leaf lettuce, which I love).
Gardens are always renewing themselves, and like nature, ever-changing. It's time to take in the spent plants, turn the compost pile, mow the lawn a few last times, and enjoy the harvest – even if I have to buy it at the farmer's market.
---
Now for the big, special, wonderful news: My first novel is published!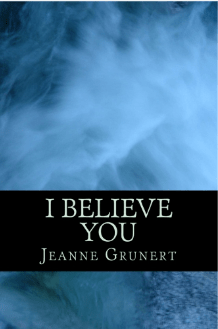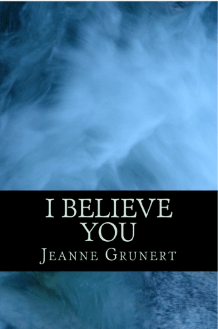 For those of you not following every nuance of my life, I'll let you in on a secret: I've been a writer my entire life. My friends from my school days in New York knew me only as a writer. Eventually, during the course of my career, I shifted gears and became an entrepreneur and a marketing manager, but I always wrote.
Now, my entrepreneurial activities have taken a slightly different direction. In addition to writing about gardening on the blog and in books available on Amazon, I am also publishing my fiction.  I have an author blog, Jeanne Grunert, which shares more information on my fiction, and a Facebook group if you are interested.  I know that some of you enjoy my writing and may be curious to read something other than gardening posts.
The book is currently available as a paperback and a Kindle book on Amazon.
---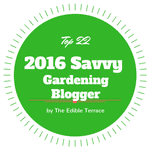 AN AWARD for Home Garden Joy
Thank you to Amy, the blogger at The Edible Terrace! Amy selected Home Garden Joy and yours truly as one of the "22 savvy gardening bloggers you absolutely must know. "  I don't know quite how savvy I feel after relating the struggles with the garden this year, but hey, everyone gets a bad season, right? Anyway, thank you to Amy and I hope you will check out The Edible Terrace.
That's all the news that's fit to print, gardening friends. As always, Happy Gardening – and KEEP GROWING!


Jeanne Grunert is a certified Virginia Master Gardener and the author of several gardening books. Her garden articles, photographs, and interviews have been featured in The Herb Companion, Virginia Gardener, and Cultivate, the magazine of the National Farm Bureau. She is the founder of The Christian Herbalists group and a popular local lecturer on culinary herbs and herbs for health, raised bed gardening, and horticulture therapy.