Home Garden Joy began in 2007 as my way of chronicling my journey from stressed-out New York City marketing executive to work from home hobby farmer. I discovered that I loved to teach other people about gardening, and growing and using fresh vegetables, fruit, and herbs.
I eventually became a certified Virginia Extension Master Gardener, a gardening book author, and the "Ask the Expert" columnist for Virginia Gardener. Who would have thought that my little blog about my farm, Seven Oaks, would turn into all of this?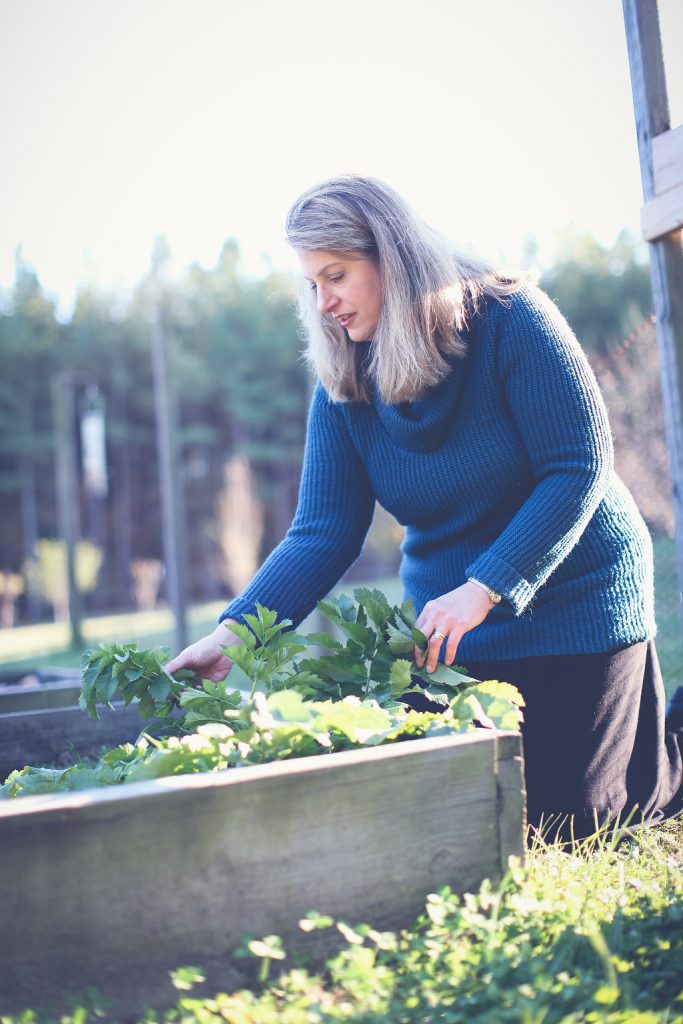 About Your Blogger and Host
I grew up gardening in a tiny urban backyard. My dad raised chrysanthemums to show in the Long Island Chrysanthemum Society, and my sister loved to grow orchids. Our next-door neighbor was a former high school chemistry teacher who loved to 'farm' on his additional half-lot in our urban area, and he taught me how to shell peas, snap the ends off of beans, and grow all kinds of vegetables. A lifelong obsession with gardening eventually prompted me to find work in the industry, and I was the marketing manager for Martin Viette Nurseries on Long Island for several years.
I've gardened in that tiny urban backyard and in pots and containers on a sunny deck in my last apartment. But it is here on my farm in Virginia, Seven Oaks, that I am truly happiest. I have a spacious raised bed vegetable garden to play in, an herb garden around a tiny pond that houses my pet goldfish, flower gardens, and a fruit tree orchard that includes over 30 apple, peach, pear, nectarine, plum and cherry trees. I am a full-time freelance writer, offering writing services through my company, Seven Oaks Consulting. I am also a novelist, and author of the popular thriller novel, I Believe You.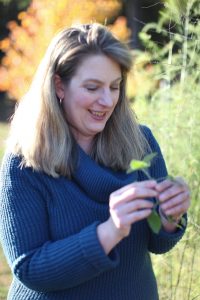 This isn't a "mommy blog" because I'm not a mom, at least not to human children. I have six rescued cats, a rescued dog, and lots of kids who call me auntie, either because we're related or because they need a friend. I like being an auntie to the world and wouldn't change a thing.
So here I sit in my office overlooking the flower gardens and orchards, my dog snoring at my feet. I have a pile of writing work for technology and industrial clients, a blog I love writing, a magazine column, and a truly amazing life. I am grateful that you have read my blog and hopeful that you'll return again for more.
Life is good. Choose to be happy.
Jeanne Grunert
Chief Weeder & Writer at Home Garden Joy
Awards
Home Garden Joy is the recipient of the following awards:
I am also a member of the Garden Writer Association and provide freelance gardening, herbs, and natural health writing services. I have 20+ years of experience as a freelance writer. Contact me for more information.

Photos of Jeanne Grunert by Crystal Image Photography
Garden photos:
Most are by Jeanne Grunert,
Additional stock photos licensed from Morguefile.com and DepositPhoto.com.