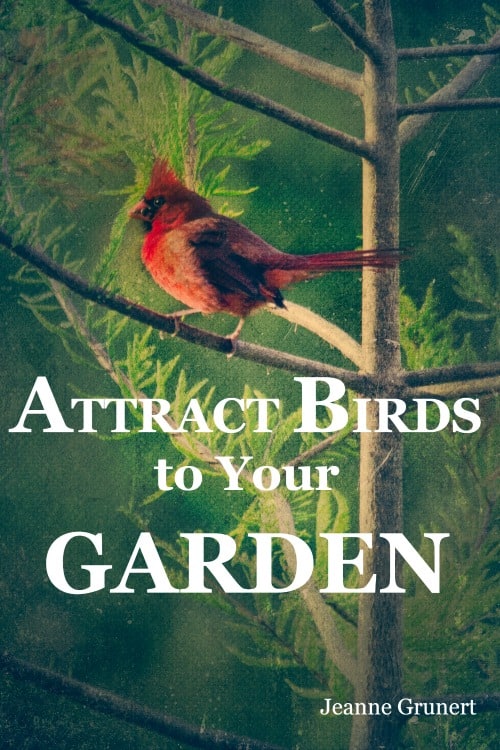 "This is a charming and quite informational book to help bring birds to the garden. We have been fortunate in having a plethora of birds in our yard, but I have often wanted to attract the attention of a wider variety of birds and to do so naturally, without only using seed. By using certain plants and trees, birds will flock to your garden and it will soon be the favorite hotspot for them to gather." – Karen, Amazon Customer
"For a long time, I've wanted to figure out how to bring more birds to my yard. I love my little hummingbirds, but want to expand. This book, written by a Master Gardener, offers sound advice for ways to get more birds flittering around your home. I can't wait to implement some of these ideas. I have a feeling that my husband and I are going to be enjoying many hours of bird watching. Attract Birds to Your Garden offers practical advice that is simple to implement. Anyone who wants more birds should pick up this book." – Lori Soard, Amazon Review
Gardening for wildlife or creating backyard bird sanctuaries is becoming a wonderful way for homeowners to support local wildlife. With the spread of roads and housing developments, and the loss of natural habitats, it's more important than ever to support bird populations.
In this book, I share with you tips and tricks to attract a wide variety of birds to your yard or garden. I'll show you what to plant to provide natural food sources for birds, including special trees and shrubs they love. Plus I discuss in detail feeding birds, how to make your own bird feeders, and much, much more.
It's a treasure trove of information for gardeners, nature lovers, and bird watchers everywhere!
74 pages
Paperback and Ebook
ISBN-13: 978-1502554574
Available from: