Parsnip Recipes – Roasted Parsnip Cauliflower Soup
If you are looking for parsnip recipes, this creamy roasted parsnip cauliflower soup offers a taste of fall in every spoonful. Flavored with thyme and sage, it stands alone as a meal or a hearty appetizer.
Parsnip Recipes – Roasted Parsnip Cauliflower Soup
I love parsnips but only two grew to any good size in my garden this year. I planted old seeds and didn't have high hopes for them, but I harvested them earlier this week. Much to my delight, the two looked ready for a new recipe – and I decided to experiment.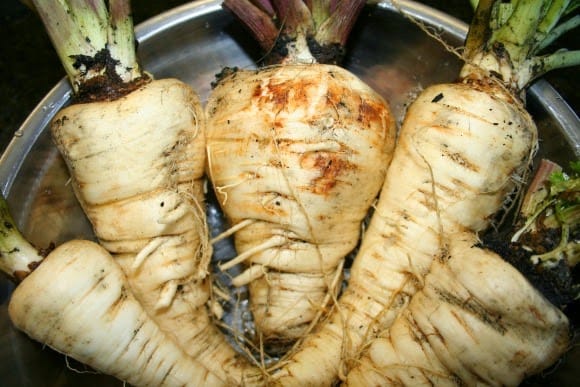 Parsnips aren't very popular in the United States and especially in the northeast where I grew up. I didn't taste parsnips until I moved to Virginia. I had seen parsnip recipes in Cooking Light and other cookbooks and magazines but hadn't even seen them in the supermarket. I decided to grow them in my raised bed vegetable garden. The first year, I harvested several, and since then, I've been hooked on parsnips.
You can mash parsnips, make them into French fries, roast them and serve them instead of potatoes, or in this case, make a delicious creamy soup. The key to this soup recipe is to allow plenty of time to roast both the cauliflower and the parsnips. If you do not roast them thoroughly or the vegetables are still a little crunchy, the soup will have unpleasant chunks in it (unless you puree it in a high-powered blender).
I made my soup base with canned homemade turkey stock I had in my pantry and cream. Another option is to use vegetable broth and coconut milk. The flavor is slightly better with coconut milk.
Seasonings for this recipe include salt, pepper, thyme, and sage. Both the thyme and sage grew abundantly in my garden this year and I had plenty of dried herbs on hand for flavoring the soup.
Among the parsnip recipes in my recipe binder, this new creation is now a favorite. Store uneaten portions in the refrigerator and reheat before serving.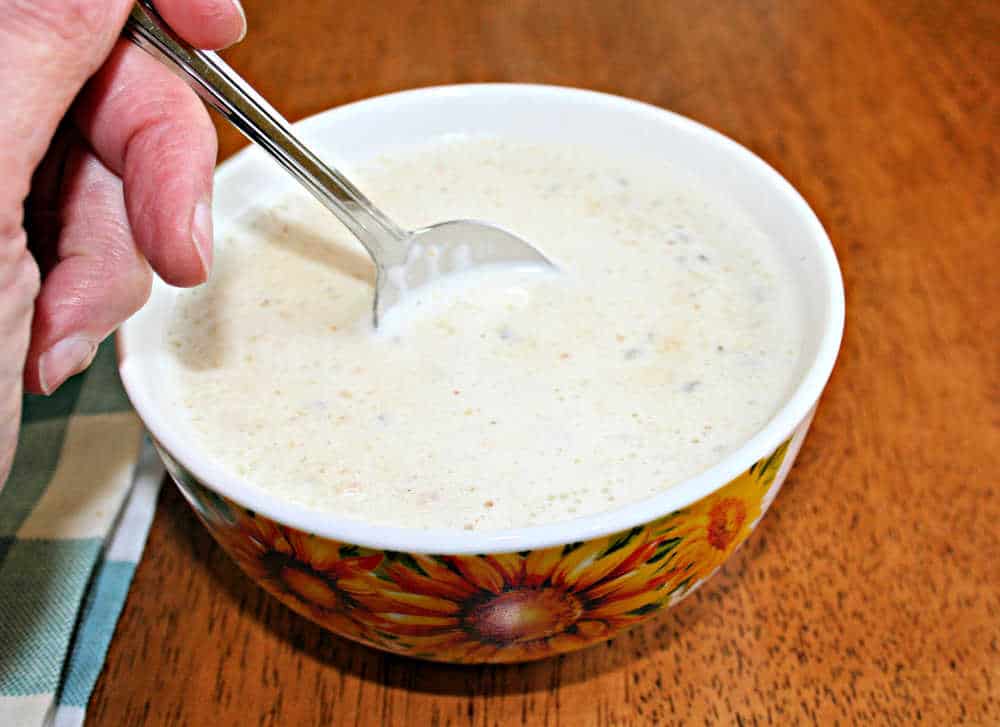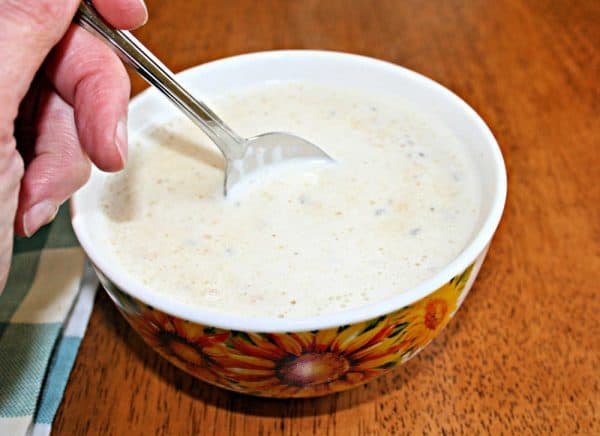 | | |
| --- | --- |
| | |
Preheat the oven to 400 degrees F. Peel and coin the parsnips. Cut cauliflower into florets

Place cauliflower and parsnips in a roasting pan. Toss with olive oil. Roast, uncovered, stirring every 10 minutes or so, until vegetables are browned and tender.

Remove pan from oven. Add minced garlic. Cover with foil and let sit 10 minutes.

Remove foil, let vegetables cool, then pour all into blender. Add cream and broth to blender.

Blend on Puree setting until smooth.

Pour back into pot. Heat.

Add salt, pepper, thyme and sage to taste. Heat and serve in bowls.
Related
---
---