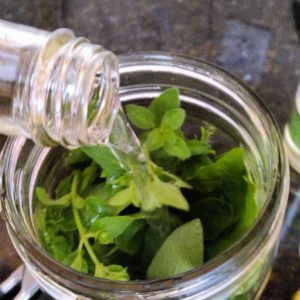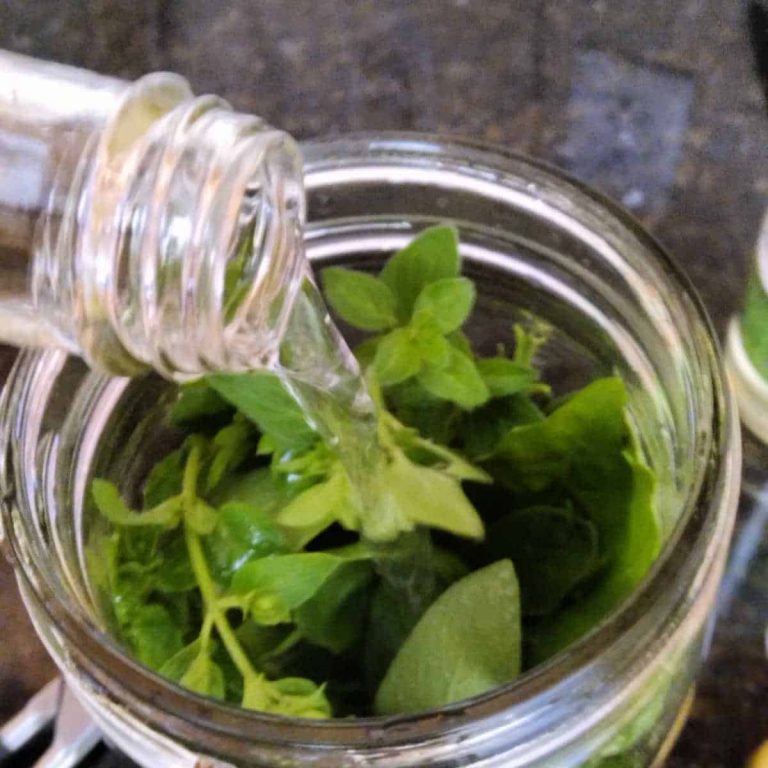 Italian Herb Infused Vinegar
A rustic, herb-infused vinegar with a hint of Italy in the flavors. Allow the herbs to infuse in a glass jar of vinegar for at least 1-2 weeks. Strain the herbs, bottle in clean cruets or other glass containers, and enjoy on salads, vegetables, and grains.
2

sprigs

rosemary

4

sprigs

oregano

2

sprigs

sage

2

sprigs

parsley

2

sprigs

basil

1

clove

garlic

peeled

1

tablespoon

peppercorns

1

quart

white wine vinegar
Wash and dry the cut fresh herbs.

Place the herb sprigs inside a quart sized glass Mason jar.

Pour the white wine vinegar over the herbs.

Place a sheet of waxed paper over the top of the jar, then cap it with either a screw on plastic lid or another kind of lid so that it is tightly sealed.

Place in a sunny spot for 2 weeks. Turn it frequently.

After 2 weeks, strain the vinegar through a coffee filter or cheesecloth, discarding the herbs. Pour vinegar into cruets and use immediately.