A sweet peach pie recipe that uses just five ingredients. Additional time must be allotted to prepare the fresh peaches and peach pie filling.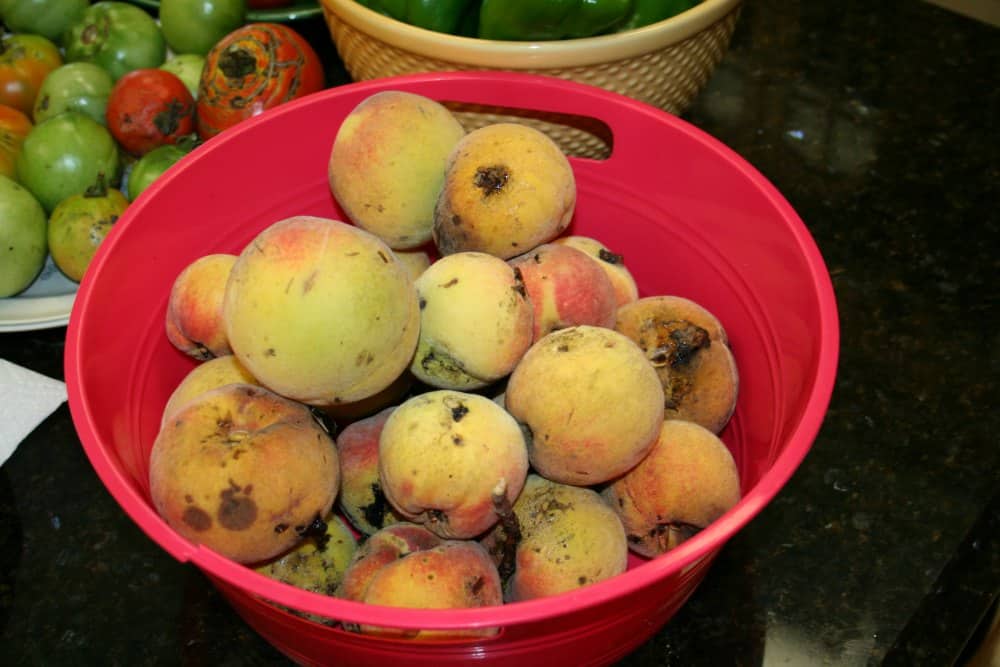 Fresh, organic garden peaches, such as this bowl of Elberta variety peaches, aren't pretty looking. I did not use ANY pesticides or organic oils on my trees this year and the results are delicious, 100% organic, and very ugly looking peaches.
The black gooey spots are evidence of the Oriental fruit moth.  Because some of the peaches are also bruised and have evidence of fruit moth, proper preparation of this peach pie recipe with fresh peaches is essential to ensure no bad spots get into the mix. Take your time on the initial stage - peeling and cutting up the peaches - to get the bad spots out.