Are you looking for easy vegetables to grow? Here are a few of my favorite easy vegetables to grow…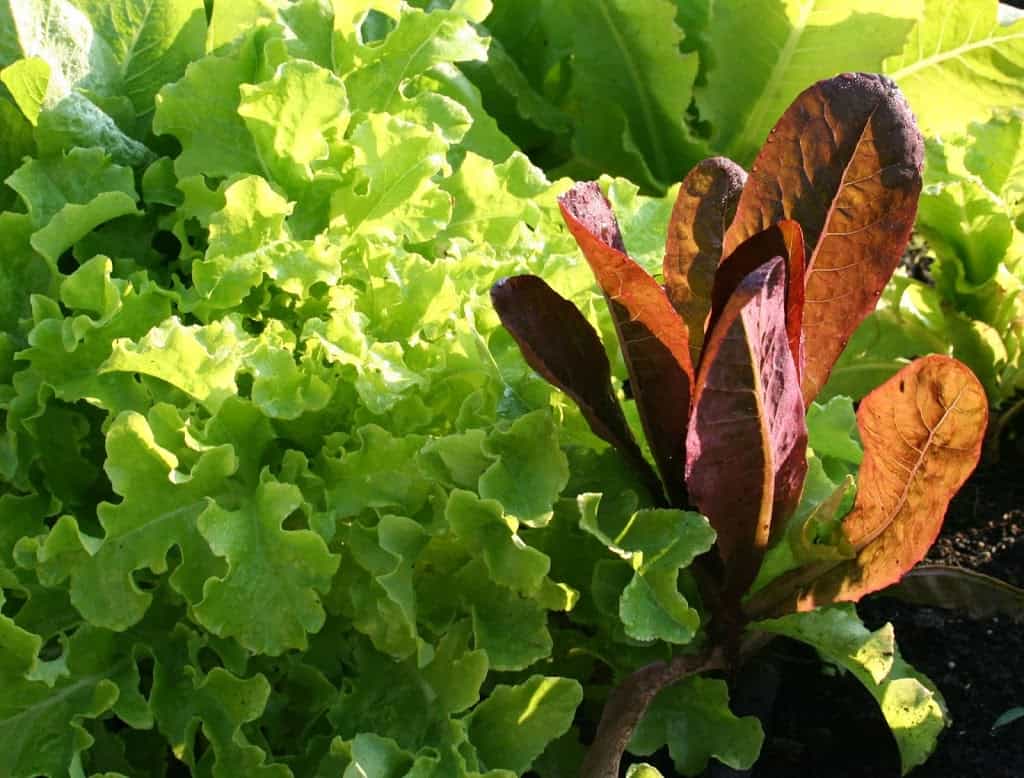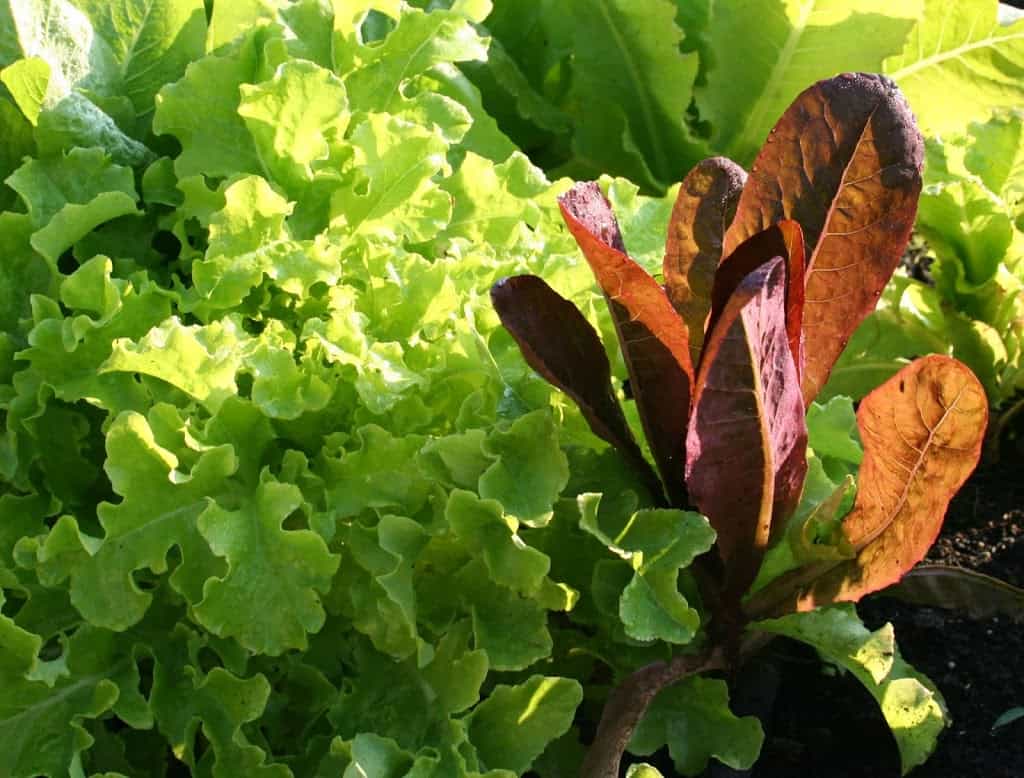 This weekend it seems as if the weather has finally turned the corner from winter to spring, and I planted easy vegetables to grow in the springtime. I guess the term "easy" depends on your perspective; my sister finds sewing a dress easy, but I find it as easy as completing an advanced calculus problem while singing operatic arias. However, these vegetables tend to be productive and abundant if given the right basic requirements.
Radishes
Radishes are among the easy vegetables to grow. Some people report problems with stunted radishes or too hot radishes, but both of these problems can be prevented. Radishes require full sunlight and well-drained soil. Sow seeds directly into the garden in early spring after the danger of a heavy frost or snow is past, but while the temperatures remain cool. Stunted radishes occur from either too little water during the growing period of heavy clay soil; the radish roots cannot develop adequately. Firecracker hot radishes occur when radishes grow slowly or the hot weather strikes before they are mature. That's why it's important to plant radishes early enough in the season to harvest them before heat turns them bitter and hot.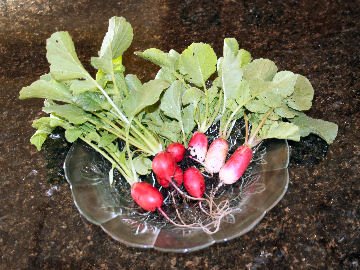 Lettuce
Lettuce is another easy vegetable to grow. Lettuce seeds should be planted around the same time as radishes. Water well, and continue watering throughout the growing period for good growth.  It's difficult to grow the perfect, tight iceberg lettuce heads you might be familiar with from the grocery store. If you like loose leaf lettuce or Romaine, these are easier to grow and do well in a variety of climates.
Slugs and snails tend to be the worst insect pests for lettuce. Use the old beer bottle technique to capture and kill slugs. Place a glass beer bottle on its side in the garden after removing (consuming?) most of the contents. You can also pour the beer into a pie pan or saucer set into the ground near the lettuce. Slugs will be attracted to the beet, crawl in and drown. Copper tape is another method of slug and snail damage prevention. It's a tape made from copper that is placed around the plants. Slug and snail secretions interact with the copper and zap the critters naturally without harming other animals or humans. It gives them a shock, which discourages them from crossing the tape to munch your lettuce plants. The tape must be a certain width, so just reusing old copper wire won't work. Visit your local home and garden store for copper wire.
Rabbits do love lettuce. Unfortunately, the only way that I've found effective as an organic control for rabbits is a stout fence to keep them out.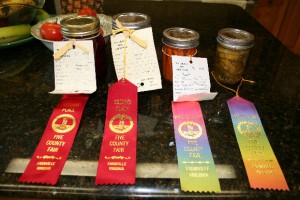 Told you it was the best canned beet recipe around…my 2nd place ribbons from the 2011 fair.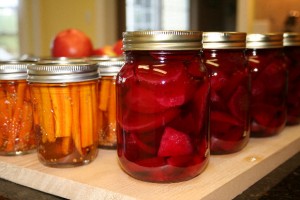 Pickled beets (right) and carrots (left)
Beets
Beets are fairly easy to grow. As with many root vegetables, the soil must be well drained and free from rocks that impede root growth. A good water supply and abundant sunshine is also vital. Beets are grown from seeds sown directly into the ground as soon as the soil is warm enough to be worked. Thin the seedlings to about four inches between each plant; compost the unwanted seedlings.  Harvest when beets are billiard ball size. I like to feel around the top of the beet to determine the size or pull a test beet to determine if they are ready.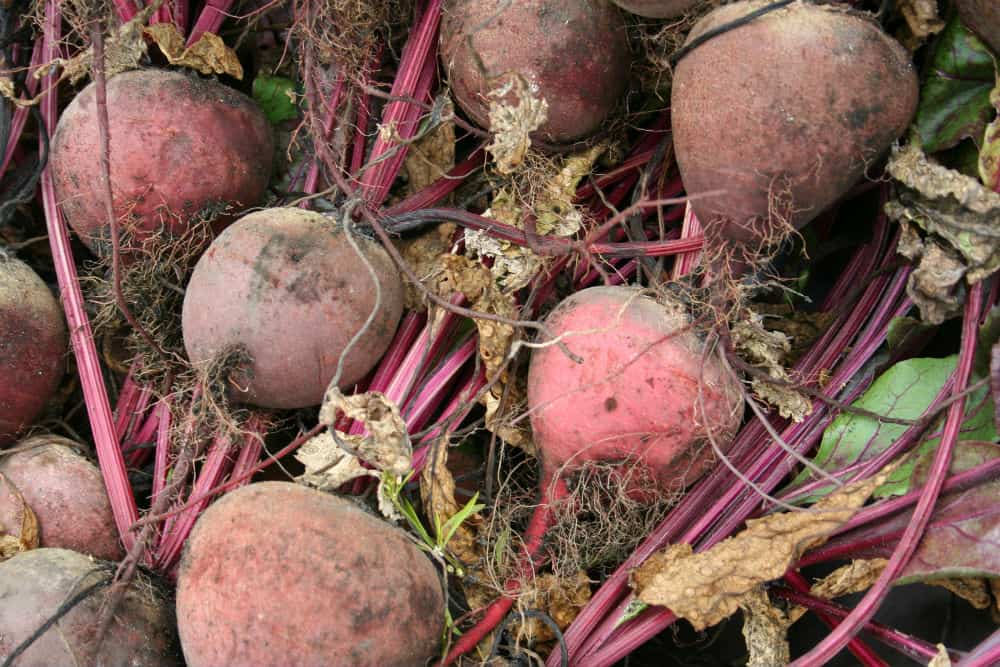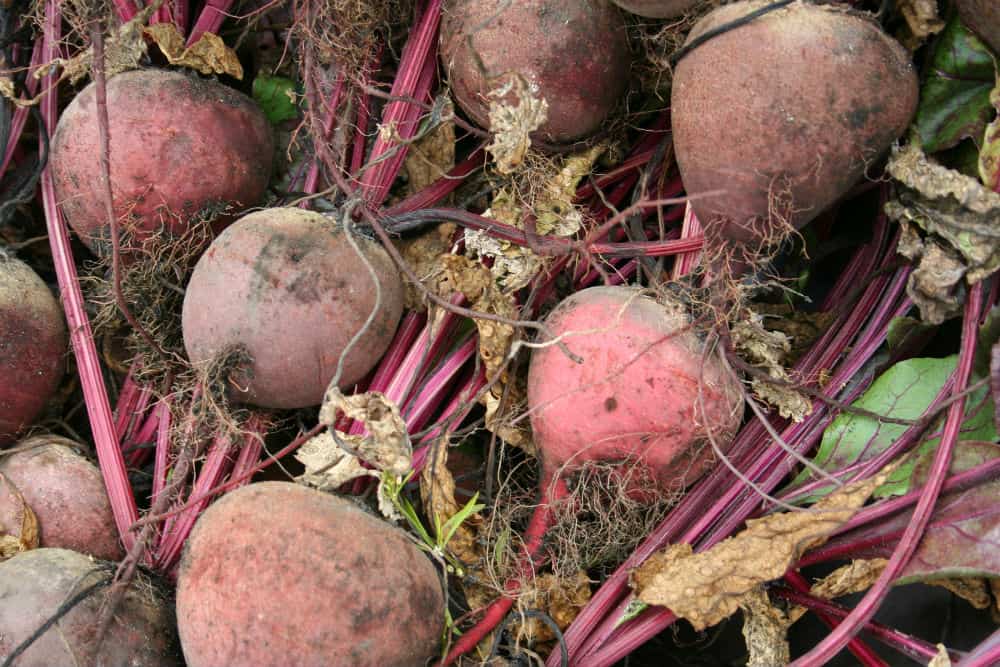 Beets can be canned with either a pressure canner or a water bath canner. If using a water bath canner, the recipe must be suitable for that method of canning, such as pickled beets. I love pickled beets, and the recipe in the
Ball Home Book of Canning
is fantastic.  It is my favorite canning book. I use canned pickled beets in several ways.  I add them to salads right from the jar. The salad needs only a light dressing of extra virgin olive oil to be complete, as the pickled beets add abundant flavor. I slice an onion thinly and add it to the pickled beets, and dress this simple salad with Italian dressing. Serve it well chilled and it is delightful on a hot summer day. Lastly, I transform jars of home-canned pickled beets into Harvard beets, using the recipe from the
Fannie Farmer Cook Book
, one of my favorites. It cuts the recipe time down to five minutes from an hour. You can't beat that!
If you're just starting an organic vegetable garden this spring, consider starting with a few easy vegetables to grow. Make sure your garden area receives at least six hours of full sunshine each day, and water your seeds and seedlings once a day if it doesn't rain. Within a few short weeks, you'll be rewarded with home-grown organic vegetables.
Get My Book on Raised Bed Vegetable Gardening
This little book is packed with tips, tricks and how-to information to help you plan your own raised bed vegetable garden. Buy it on Amazon as a Kindle book or simple paperback.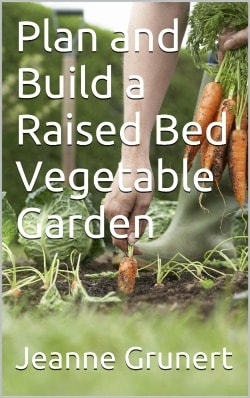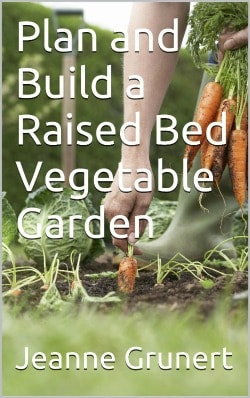 Jeanne Grunert is a certified Virginia Master Gardener and the author of several gardening books. Her garden articles, photographs, and interviews have been featured in The Herb Companion, Virginia Gardener, and Cultivate, the magazine of the National Farm Bureau. She is the founder of The Christian Herbalists group and a popular local lecturer on culinary herbs and herbs for health, raised bed gardening, and horticulture therapy.