So you're thinking of growing a vegetable garden but your back yard is completely in shade. You've got a huge oak tree (in your neighbor's yard, of course), a shed next door that's blocking most of the garden, and your child's swing set there, too – which you can't get rid of. So how can you grow vegetables?
Turn Your Lawn Into a Vegetable Garden
Across the nation, many homeowners are turning from the ideal of the picture-perfect green lawn and transforming their front yards into edible landscapes. The practice of growing edibles alongside ornamental plants has its roots deep in history. From the gardens of ancient Egypt to the monastery gardens where apothecary roses grew alongside apple trees, growing plants for food, medicine and beauty was a normal part of agriculture.
Lawns consume an enormous amount of energy, time and resources. I went to the Bees, Trees and Clean Waterways lecture this past weekend in Farmville, Virginia, and one of the speakers calculated just how much energy a lawn takes to maintain. I found similar figures online, and while I'm not sure they're the exact same ones as he shared, they're mighty close.
According to an article on the University of Vermont website, a 1/3 acre lawn uses 18 gallons of fossil fuel each year to maintain. What the heck are we maintaining a lawn for, anyway? Lawns used to be pastures for grazing livestock. I don't know about you, but when I lived in a suburb of New York City, the nearest thing to livestock running around on my lawn was the gray squirrel.
Although you may be viewed as counter cultural…a latter day hippie…well, why not? Let's look at what it takes to turn a lawn into a kitchen garden.
Check Local Ordinances
Before you head outside with a spade and a package of green bean seeds, check your town's laws. If you live in a homeowner-associated housing development, check the bylaws. Make sure it is legal to grow a vegetable garden on your front lawn. Every location is different, and every town has different laws. Most people will have no problem growing vegetables on their lawn areas, but better safe than sorry. Check all applicable laws with your town office first!
Have a Soil Test Done
No matter what you want to grow, I always recommend conducting a soil test first. A soil test analyzes the pH, composition and fertility profile of your soil. The results can be used to measure and add the precise amount of amendments needed to grow vegetables or anything else you desire.
To get a soil test done, contact your local County Cooperative Extension Office. Yes, there is a fee. It's not much, and it's worth it because knowledge is power. Once you know what you are dealing with, you can add amendments accordingly.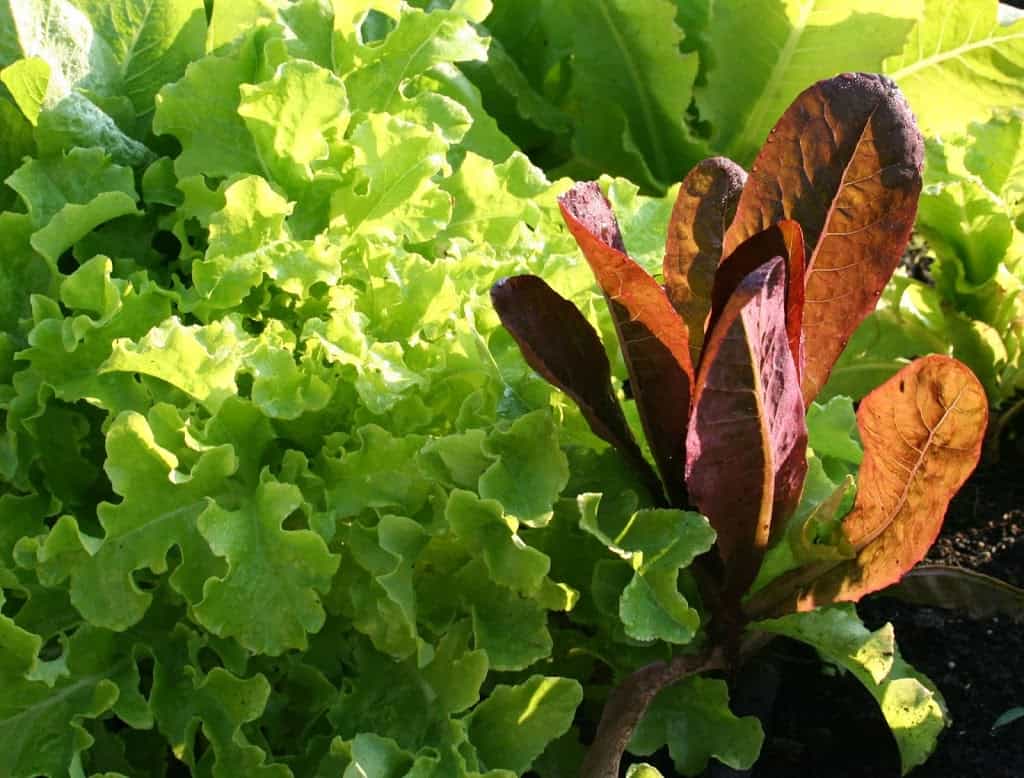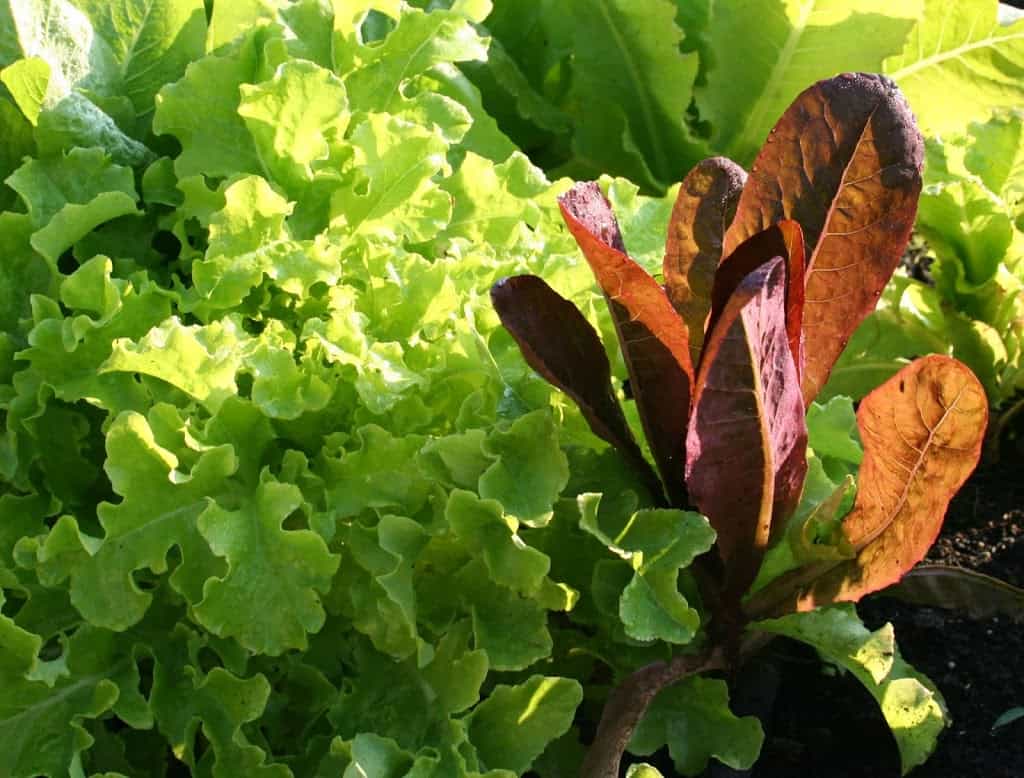 How Much Light Do You Have?
Almost all vegetables need full, bright, direct sunlight in order to grow. If you don't have full sunlight, defined as six or more hours of direct sunlight each day, you may need to find a new location for your vegetable garden. Lettuce, green beans and a few other vegetables can tolerate partial shade, but full sunlight is best.
Methods of Converting Lawn to Vegetable Gardens
Assuming you've got great sunlight and that you've dutifully brought your soil sample in for a test, it's time to plan your garden! You don't have to break your back digging up every square inch of turf. There are several options for transforming a lawn into a vegetable garden.
Raised beds: Raised beds are contained areas filled with soil in which you grow your plants. You can build them out of wood, stone blocks, or recycled materials. You don't even need a large number of them; one or two 8 x 4 beds is plenty of space for growing fresh vegetables for your family.
Lasagna gardening: Lasagna gardening layers cardboard on top of grass, then piles composting materials over that in a layered formula like making a lasagna for dinner. What happens is that underneath the cardboard, the grass dies and composts in, creating a wonderfully reach soil. For more about lasagna gardening, see Mother Earth News.
Container gardening: Let's say you can't even dig up your lawn, or maybe you don't want to. How about containers? Containers on wheels, like large planters, can be used to grow tomatoes, peppers, eggplant, cucumbers, and herbs. Many other vegetables and even fruits can be grown in containers.
What's best and easiest for you really depends on your circumstances, your time and your family's needs. Raised beds can be built in a weekend and provide years of use; lasagna gardening can be completed using recycled materials, so there's no cost to create it, but it will take time to develop. It's all up to you.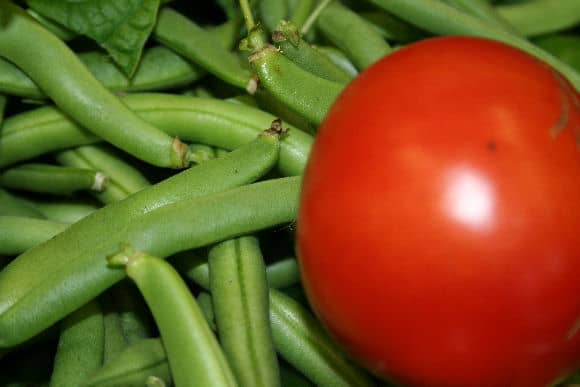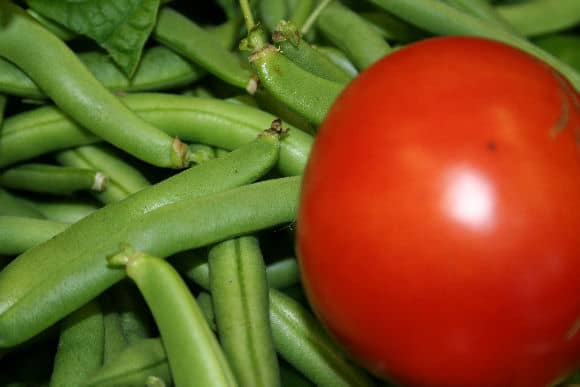 I hope this post has you thinking about vegetable gardening. Vegetable gardening is so much fun. I love my flower garden, but there's something really special about picking your own vegetables. On some hot summer nights, when I look at the dinner table, I realize that I've grown everything for dinner except the meat! It's a wonderful feeling.
If you'd like more information on raised bed vegetable gardening, my book, Plan and Build a Raised Bed Vegetable Garden, is available from Amazon, Barnes & Noble, and wherever fine books are sold.
My second book, Get Your Hands Dirty! A Beginner's Guide to Gardening will help you start a garden if you've never gardened before. It's the gardening book for people who kill plastic plants. It's also available from Amazon and all booksellers. I've kept both books priced as low as I possible can, and available in a wide range of formats to help the most people possible. I hope you enjoy them.
Jeanne Grunert is a certified Virginia Master Gardener and the author of several gardening books. Her garden articles, photographs, and interviews have been featured in The Herb Companion, Virginia Gardener, and Cultivate, the magazine of the National Farm Bureau. She is the founder of The Christian Herbalists group and a popular local lecturer on culinary herbs and herbs for health, raised bed gardening, and horticulture therapy.