Gardening for health isn't a new trend. But in the U.K., the idea is taking on new life, with doctors "prescribing" gardening as a treatment protocol.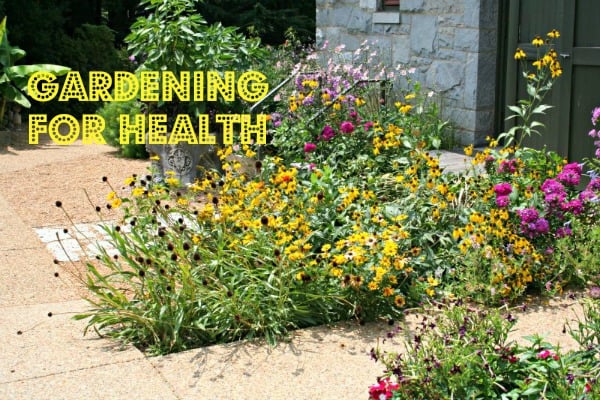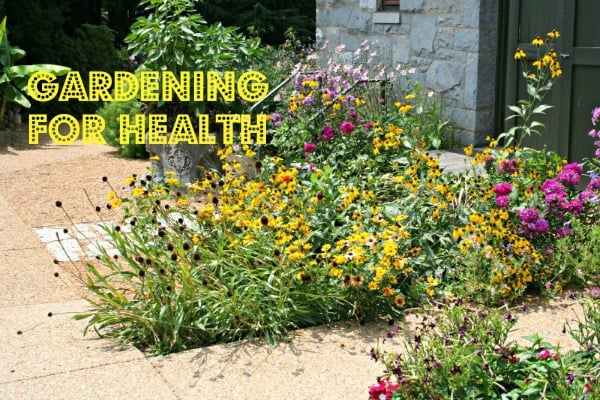 Gardening for Health
Longtime readers of this blog know that gardening for health is a passion of mine. I always feel uplifted and happy after a bout of gardening, which is partially the reason this blog was called Home Garden Joy. Including the word "joy" was intentional. Gardening gives me great joy and pleasure.
A new movement from the United Kingdom takes this concept a step further. Gardening for health is big in the U.K., and now there's a push for doctors to actually "prescribe" a gardening cure for people.
This article caught my eye: Can Gardening Improve the Nation's Health?
Gardening is being touted as a way to:
Improve health
Build communities
Recover from serious illnesses
Boost mood
Connect to nature
There are many studies showing that connecting to nature alone offers great health benefits. Being near nature or plants, for example, helps offset the mental fatigue of studying, and boost mental health, according to the University of Washington.
[Tweet "Gardening for health, wellness, community. Mental and physical health. Learn more! #WellnessWednesday"]
Gardeners can tell you that part of gardening for health is exercise. I get more exercise in a day of gardening then I do all week seated at my desk and writing. With so many of us living completely sedentary lives, gardening offers great exercise that doesn't feel like exercise.
I'm not sure that "prescribing" gardening is the right thing to do, however. I know some people who hate gardening. They equate it with work. Their parents made them mow the lawn when they were bad, or pull weeds, and they are forever branded with the concept that gardens equal painful, unpleasant work.
I do think that any time we can get back into nature, we're returning to a lost part of ourselves that benefits from a connection with the fresh air, sunshine, plants, and animals found throughout the garden.
People evolved in a garden, in the natural world, surrounded by plants. Our souls crave them and our bodies flourish when we grow, eat, and enjoy plants. A doctor's prescription seems extreme, but the health benefits of gardening and gardening for health is a known way of offsetting many illnesses. It boosts strength and stamina, helps improve mood, and fosters a sense of kinship with nature.
Plus the only side effects are dirt under your fingernails and fridge full of veggies. Those are side effects I can live with!
So do you believe in gardening for health? What do you think about the British experience? Leave a comment, below.
Happy gardening. Keep growing!
This post is part of #wellnessWednesday


Jeanne Grunert is a certified Virginia Master Gardener and the author of several gardening books. Her garden articles, photographs, and interviews have been featured in The Herb Companion, Virginia Gardener, and Cultivate, the magazine of the National Farm Bureau. She is the founder of The Christian Herbalists group and a popular local lecturer on culinary herbs and herbs for health, raised bed gardening, and horticulture therapy.