Today I wanted to share with you the only garden design tip you'll ever need. It's so simple it may strike you as silly, but hear me out. This is truly the only garden design tip you will ever need.
It's this…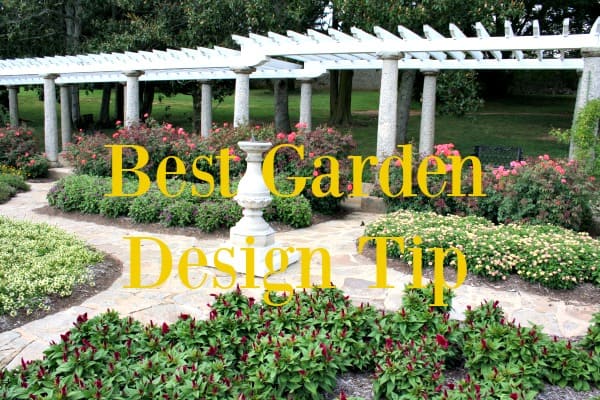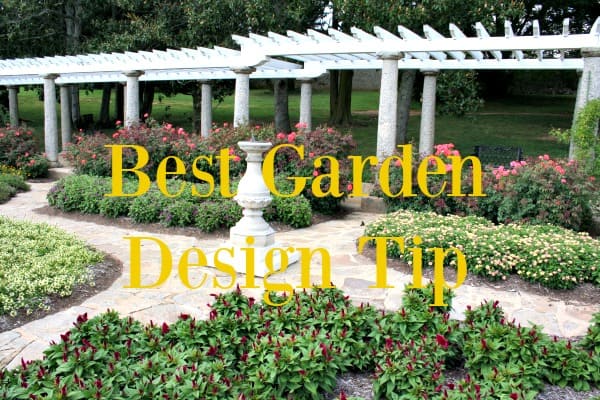 The Best Garden Design Tip
Do you love watching those makeover shows on television? The shows where a couple hates their yard, or their living room, or whatever, and a troupe of experts descends upon the home and completely renovate it in a weekend. There's a flurry of carpenters, plumbers, painters and whatnot, and by the time the unsuspecting couple returns to the home, the camera catches their bewildered squeals of joy.
I don't know about you, but when I am in the middle of a garden design project, you are more likely to hear muffled swears than squeals of joy. That's because I tend to overwhelm myself with projects. I don't just want a few flower beds, I plant a formal garden. It's not enough to build one raised bed, I need twelve. You know the situation. I'm betting you experience it yourself.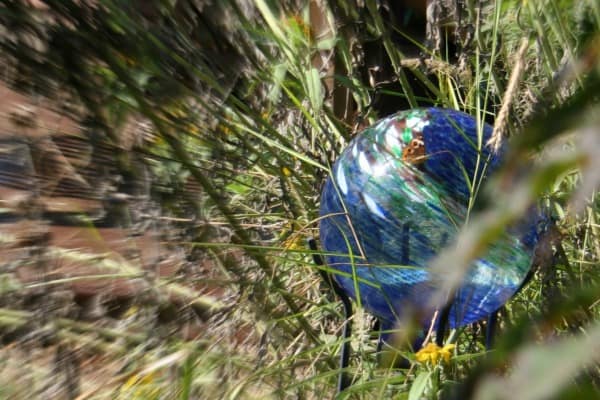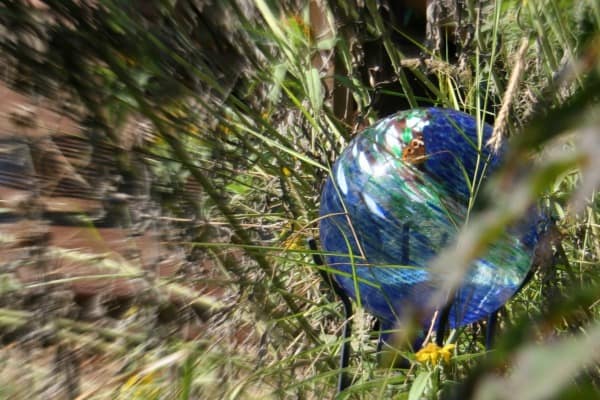 If there is only one garden design tip I can give you, it's this:
Change only one thing at a time.
I know that sounds crazy. We all dream of complete garden makeovers. Rip out the ugly old boxwood hedge, cut down the walnut tree that kills everything trying to grow under it, get rid of the nasty hawthorn bushes. But when you try to tackle everything at once you are more likely to become frustrated, tired, cranky, and overwhelmed.
Change One Thing at a Time
My garden design tip of the day is simple: change on thing at a time.
Examine your garden. What bothers you each and every time you walk into the yard? If it is always the same thing, that's the one thing you need to change to make the biggest impact.
Plan your projects for days and times when you have focused periods of time to work on them. Nothing is worse than started a project, vowing to finish it, and staring at an unfinished project for weeks on end.
Purchase all your supplies at once. Make a list and stick to it. Countless trips back to the garden center are counterproductive.
Live with the results for a while before moving on to the next project.
If you are moving into a new house, allow your garden to remain unchanged for one year. That will give you four full seasons to see what you have to work with. Otherwise, you may change something during one season, not realizing its impact on the garden in other seasons.
Such a simple thing, doing only one thing at a time. When it comes to garden projects, I've found it to be a life saver.
Today's garden design tip: change only one thing at a time. Wait and see the results. You'll feel more productive, make a bigger impact, and complete more projects in the long run.
Happy gardening. Keep growing!
Jeanne Grunert is a certified Virginia Master Gardener and the author of several gardening books. Her garden articles, photographs, and interviews have been featured in The Herb Companion, Virginia Gardener, and Cultivate, the magazine of the National Farm Bureau. She is the founder of The Christian Herbalists group and a popular local lecturer on culinary herbs and herbs for health, raised bed gardening, and horticulture therapy.