Growing hosta in Virginia is a hit or miss endeavor. Here are my tips for growing great hosta plants.
Tips for Growing Hosta
My hosta, as you can see below, is huge and healthy. But it's also growing smack against my front porch, guarded by my German shepherd, Shadow, anytime she's outside on the porch. Why guarded by a dog? Because hosta, my friends, is like deer candy.  Deer have never met a hosta they didn't like.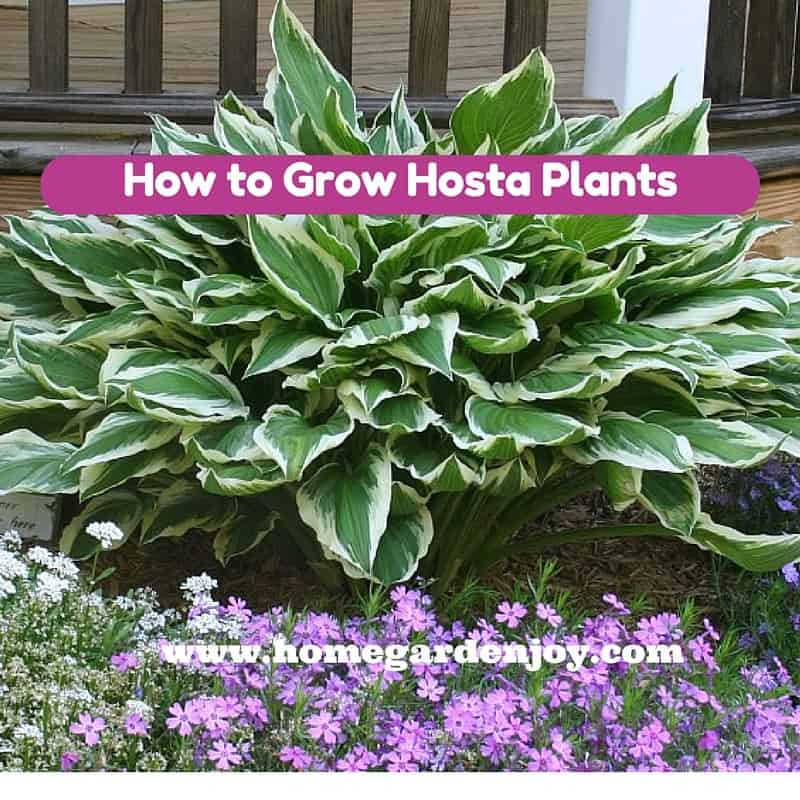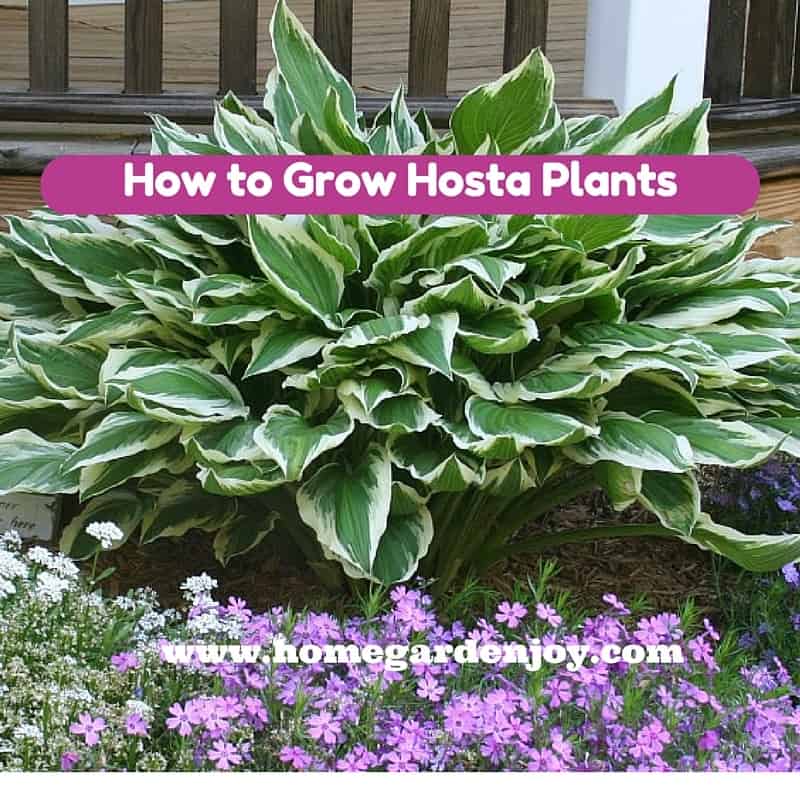 What Are Hosta?
Hosta is a herbaceous perennial plant grown for their colorful foliage. They're a shade-tolerant plant, which makes them very popular with suburban homeowners who have shade areas such as landscapes along the north side of a home where few things grow. Like so many popular landscape plants, hosta originates from Asia – specifically China, Japan, and Korea. While most people grow them for their colorful foliage, many cultivars do produce tall spikes of bell-shaped flowers in colors ranging from white to purple. I've found that hummingbirds like hosta flowers, and so they do attract hummingbirds to the garden.
Cultivars
There are over 2,500 cultivars on the worldwide market today. I've heard of gardeners going so crazy over hosta that they try to amass collections of them, and I've seen photographs of hosta gardens that will take your breath away. The foliage looks so cool and inviting. A bank of hosta growing in the shade always makes me want to lay down on the cool shadows and enjoy a summer's day without a care in the world.
Growing Hosta: Site Selection
Hosta, however, does require some care, so "know before you grow" and choose your spot carefully if you want to grow them in your yard. As mentioned before, they're deer candy as I like to call them.  I planted hosta in a shade garden on the edge of the woods and they grew beautifully – for about a month.  Then one morning I went out to visit my garden and every single one was eaten down to stubs. As soon as they grew an inch or two, the same overnight phenomenon would occur, and they'd get eaten to the quick. Eventually, I moved the survivors close to the house, where along with new hosta purchased from the garden center, they make an attractive, welcoming landscape plant.
Hosta Light Requirements
Hosta is shade-tolerant, which doesn't mean they prefer shade. They can grow in almost any light condition from full sun to partial shade. I prefer them in a spot that receives at least three hours of sunlight a day. Dappled sunlight seems to be fine, which is probably why many homeowners plant them under trees.
The general guideline is that the darker the hosta leaf, the more shade it actually needs. The beautiful hosta with blue-green leaves tends to need the most shade, while the bright white and gold-toned ones can withstand more sunlight.
Growing Hosta in the Garden
They do need rich, organic soil, so add plenty of compost before planting your hosta. Hosta is a water hog and needs at least an inch per week. A good thick layer of organic mulch helps retain moisture and nourishes hosta as it decomposes.
Fertilizer
I fertilize my plants with a granular, all-purpose 10-10-10 garden fertilizer once or twice a year, but I don't fuss with them any other time. They're truly an easy-going plant (provided you keep the deer away).
Problems with Hosta
Other problems you may encounter with hosta are from slugs and snails, who also seem to enjoy noshing on the leaves. Slugs and snails can be countered with beer traps if you don't mind leaving them a little drink at the bottom of a beer bottle or a pan. A beer trap entices them into the bottle or a pie plate with some beer on the bottom, but they can't get out. My favorite slug treatment, however, is diatomaceous earth, which is a powder that's lethal to slugs but safe to use around wildlife and pets.
If you really love hosta, check out the American Hosta Society.
One last note about pets and hosta – hosta is poisonous to dogs, cats and horses, according to the ASPCA, so keep your garden plants in an area where your critters won't get into trouble.
Jeanne Grunert is a certified Virginia Master Gardener and the author of several gardening books. Her garden articles, photographs, and interviews have been featured in The Herb Companion, Virginia Gardener, and Cultivate, the magazine of the National Farm Bureau. She is the founder of The Christian Herbalists group and a popular local lecturer on culinary herbs and herbs for health, raised bed gardening, and horticulture therapy.