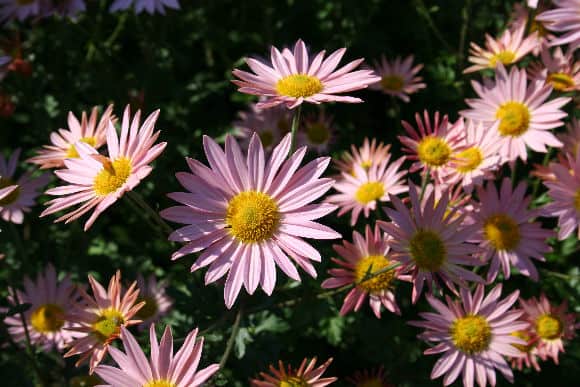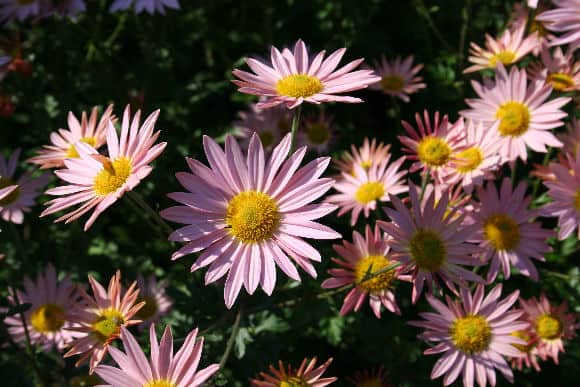 This time of year always makes me think of growing chrysanthemums, and my dad's participation in the Long Island Chrysanthemum Society's shows. We'd troop out to the gymnasium at Farmingdale College, my dad's precious flowers snipped and nestled into tissue paper inside florists' boxes tied securely to the top of his old Plymouth Duster. Once at the college, I'd help unload the flowers. Each flower had to be inserted into an old glass milk bottle and a green paper sleeves placed around the bottle. My dad or my sister had typed his entry cards before the show, so we had to match up the cards to the flower. Then I would carry the jar to the table where it would be placed with its entry card for judging. On Saturday morning was the great unveiling – we never knew if he would win or not, but he did indeed win many prizes for his mums!
While I can't guarantee that you'll grow prize winning mums, my latest article for Dave's Garden shares tips for growing chrysanthemums. It's a little late in the season to plant them, but save the article for next year!
Jeanne Grunert is a certified Virginia Master Gardener and the author of several gardening books. Her garden articles, photographs, and interviews have been featured in The Herb Companion, Virginia Gardener, and Cultivate, the magazine of the National Farm Bureau. She is the founder of The Christian Herbalists group and a popular local lecturer on culinary herbs and herbs for health, raised bed gardening, and horticulture therapy.