Yesterday, Hubby, Shadow and I hiked a portion of the Appalachian Trail from Hog Camp Gap called the Tar Jacket Ridge. We hiked out about 5 miles, ate lunch and rested, and then return hiked to our car. It was a glorious day for an autumn hike, with trees like this: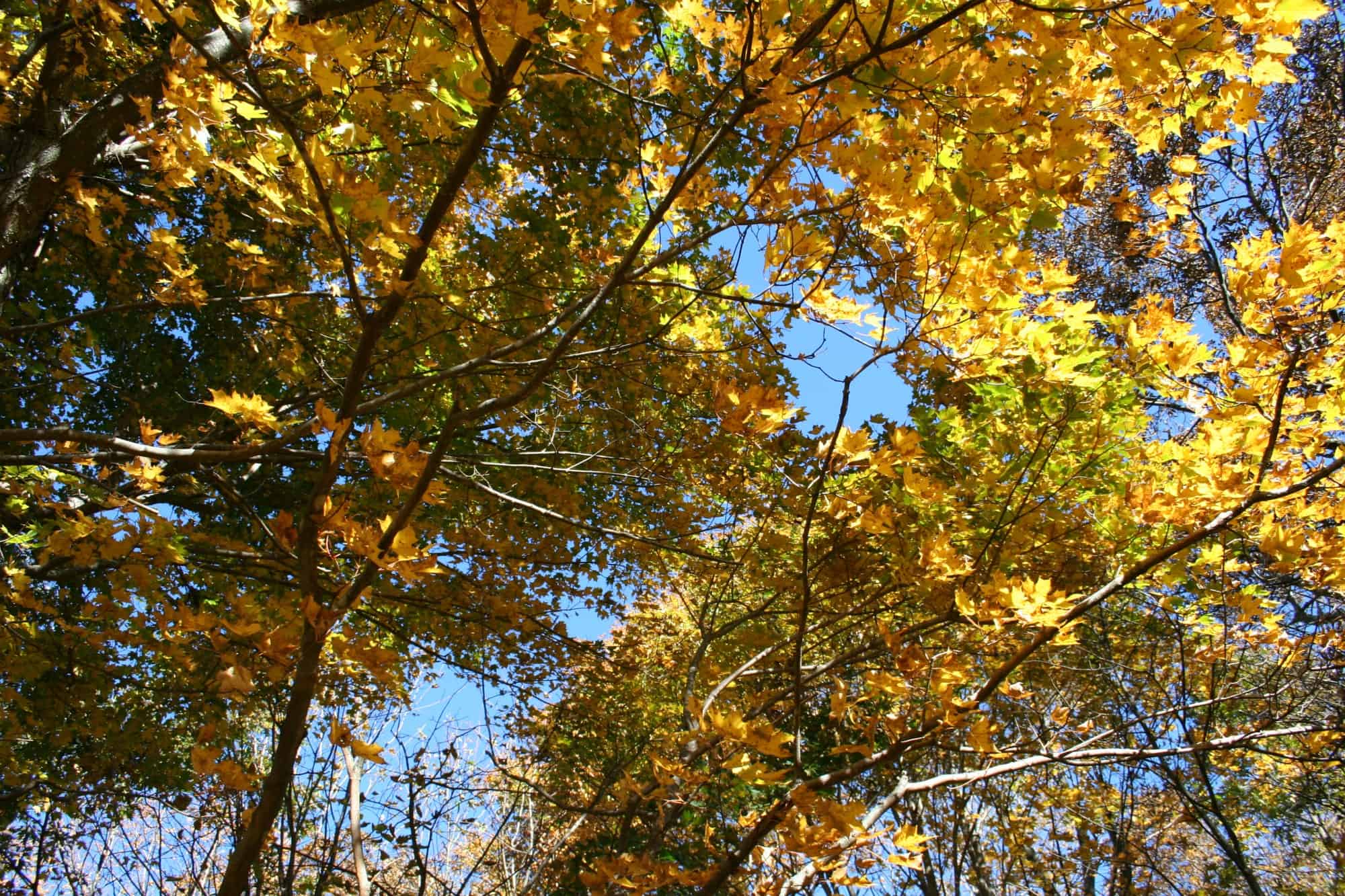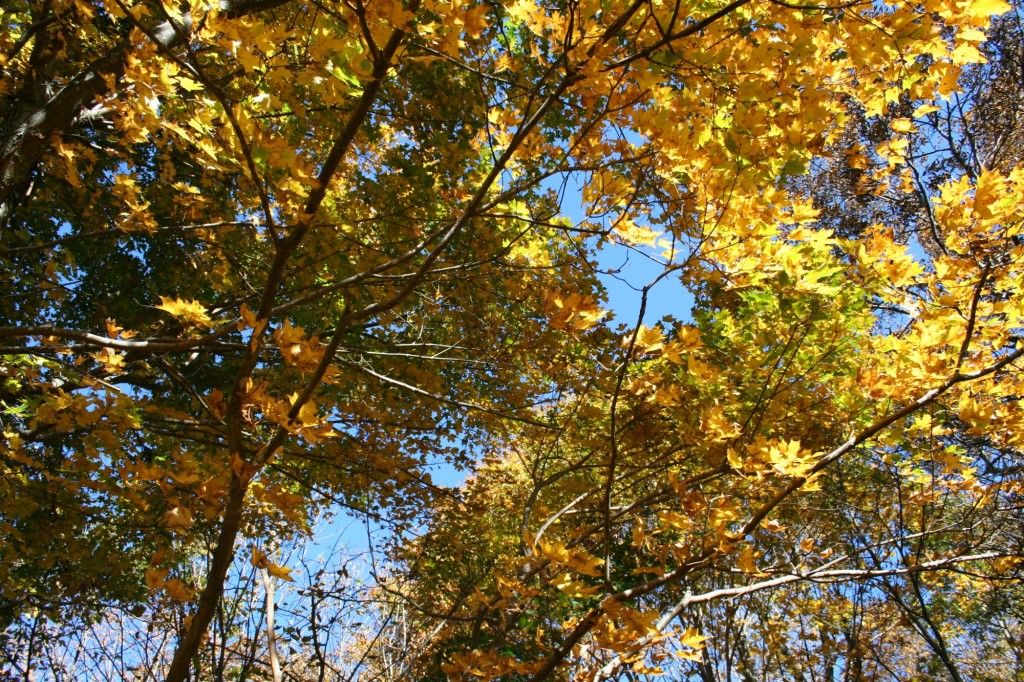 Does fall get any better than this? Clear blue skies, crisp air, and golden leaves everywhere? One section of the trail floor looked like stained glass from the swirls of purple, crimson, ochre and gold leaves everywhere. And the scent. The scent! Of fall! Crisp leaves. Woodland vistas. Mountains.
And apples.
One of the most interesting things on the Tar Jacket Ridge Trail are the remnants of the old homesteads up on the mountain. An old stone wall, built by hand with rocks piled up, greeted us at one section. Apple trees, so heavily laden with fruit that their boughs touched the earth, graced several sections of the trail. I lost count of how many trees remained along the trail.
Here is one…what a stately grandfather he is: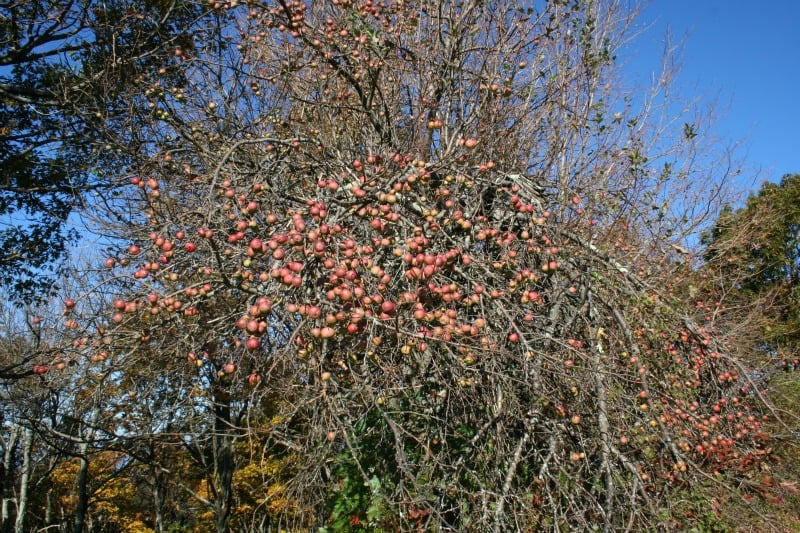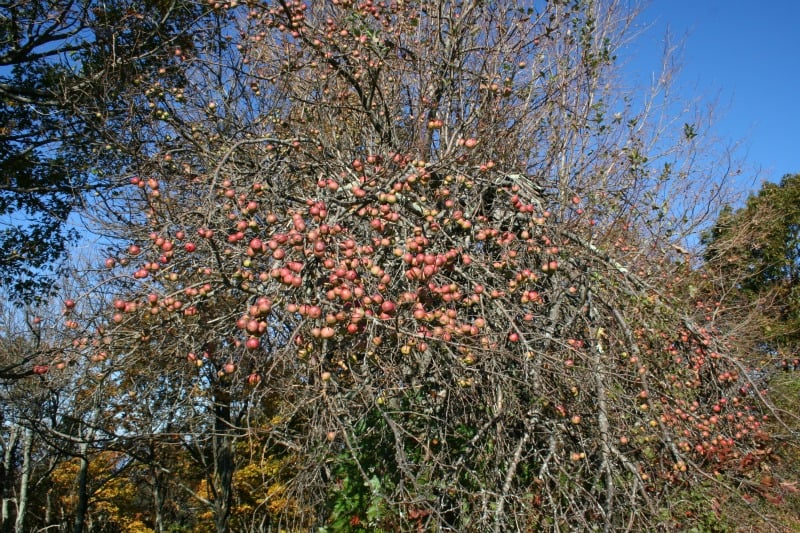 I wish I knew how old the trees were. Look at the apples on that tree!
It gives me hope for my own apple trees. Sure, my trees are only about 7 years old. But these apple trees, guarding the Appalachian Trail as they do, receive NO care whatsoever. No pruning, no spraying, no fertilizing, no babying. It's just whatever Mother Nature throws their way winter, spring, summer and fall. They seem to flourish from neglect.
We took home two different apple varieties and will try to grow some from seed. Growing apples from seed is a tricky business. Apple genetics being what they are, the seeds may be true to type, or they may revert to any of the genetic stock found within the parent plant. Grafting has left apples with as gnarled and a twisted DNA as any human family tree. But it will be an interesting experiment, for sure, and I am simply hoping for a tough tree, like this one, that will produce apples for canning, juice and cider.
The entire hike was 10.25 miles and I am feeling it today, mostly in my calves. Shadow, our dog, was a trooper. She hikes with her own backpack. Her we are on the trail yesterday. I am already missing the forest…the trees…the birds and the cool breezes….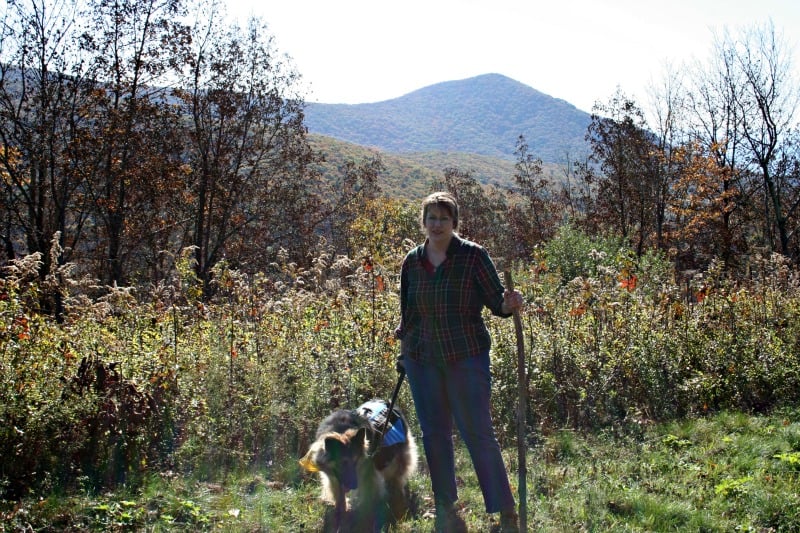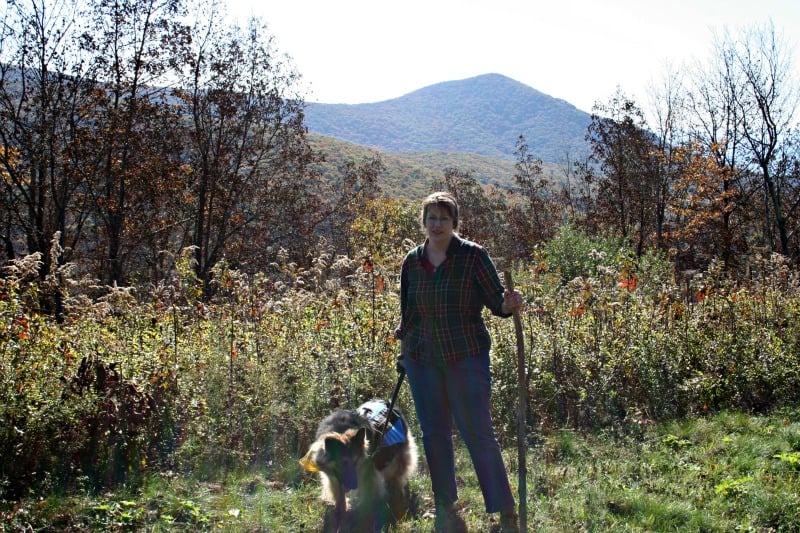 Although there's so much work left to do in the garden before the anticipated freeze this weekend, it's equally as important to savor every day, and especially to refresh and replenish your soul. For me, that means a day spent with my two loves – my husband and my dog – and spending it in the place I love best, the woods and the mountains.