These free container gardening tips are available for you to download today. If you've always wanted to grow vegetables or herbs but have limited room or sunlight, container gardens are the way to go.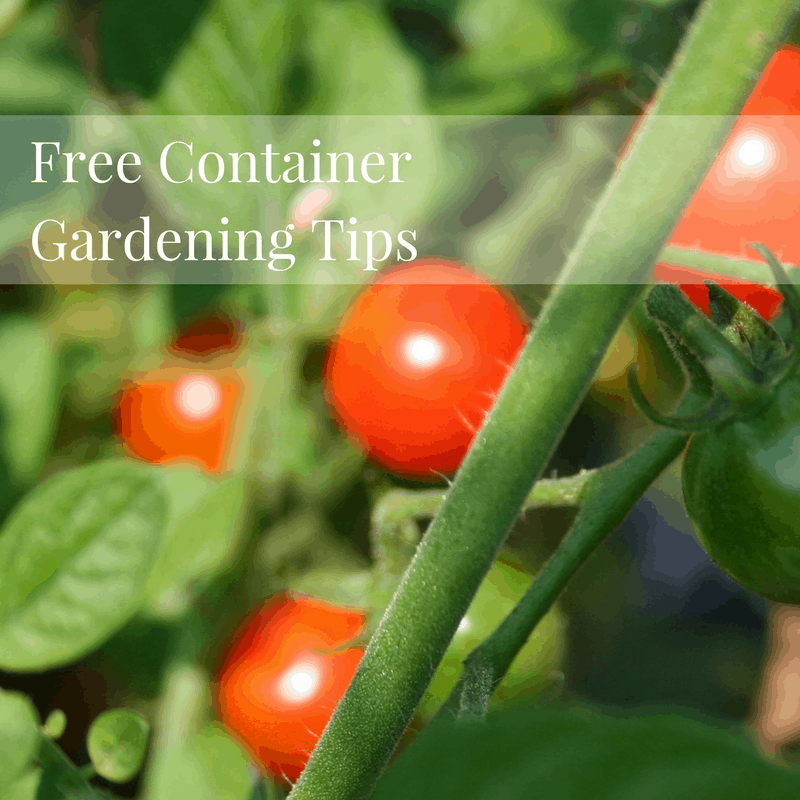 Even though I am now blessed with acres of land, I still grow a container garden. Perhaps it's a habit, but it's more about convenience than anything else.  I usually plant some cherry tomatoes in containers on the deck just so they are close to the kitchen. It keeps them handy for salads.
I've put together a free tip sheet for readers that includes some of my favorite tips for growing plants in pots or containers. It includes information on pots and containers, plants to choose for containers, and more.
Containers and Soil
Many people are confused about the size of containers that are needed for growing vegetables. I've put together more free resources here:
Free Container Gardening Tips
This resource includes:
Charts that tell you the size of the container you need to grow many types of vegetables, including tomatoes, peppers, eggplant and more.
Information on how to measure recycled containers to estimate their size.
Soil and container size.
Container herb gardens.
More.
Download your free container gardening tips today.
Enjoy!
Jeanne Grunert is a certified Virginia Master Gardener and the author of several gardening books. Her garden articles, photographs, and interviews have been featured in The Herb Companion, Virginia Gardener, and Cultivate, the magazine of the National Farm Bureau. She is the founder of The Christian Herbalists group and a popular local lecturer on culinary herbs and herbs for health, raised bed gardening, and horticulture therapy.