If you grow radishes, then you know that radish recipes are few and far between. This recipe for garden radish salad is delicious, healthy, and easy enough to whip up in a few minutes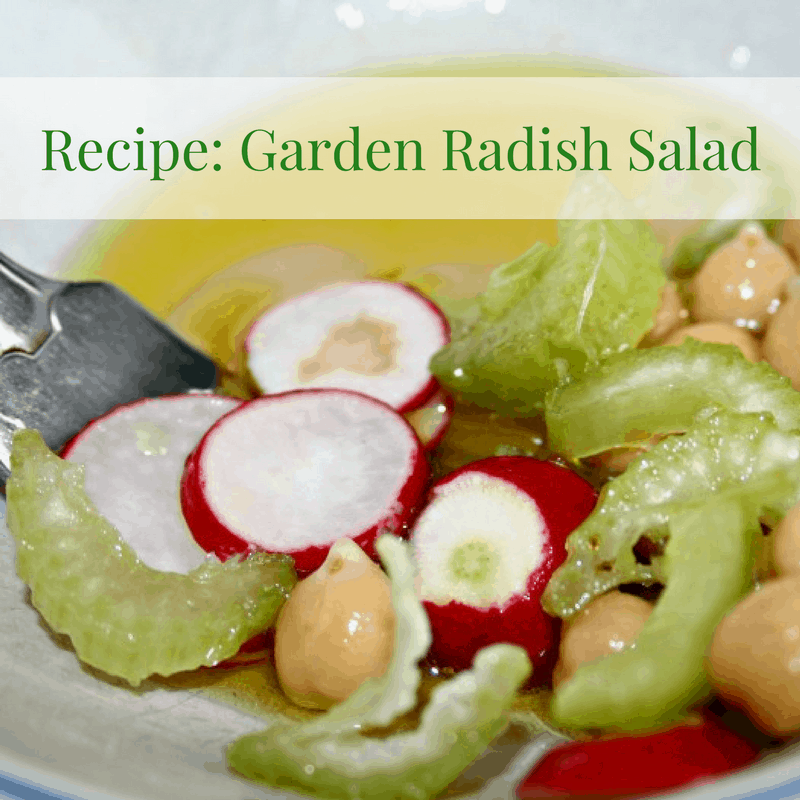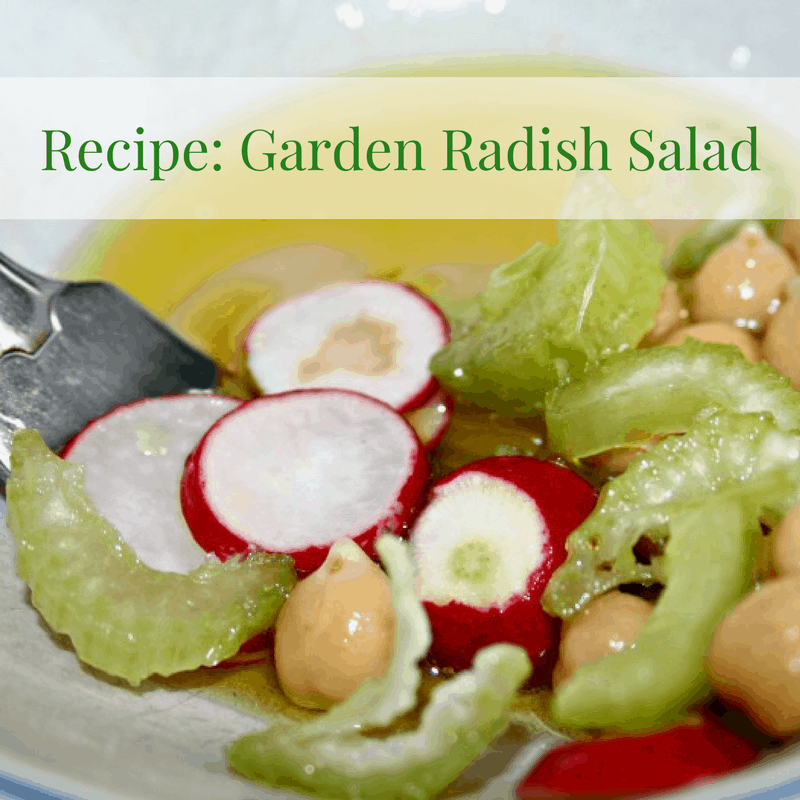 Radish Salad Recipe: Radish Recipes
Why are radish recipes so hard to find? Radish salad is delicious and easy to make.
Radishes are quite easy to grow in the spring garden. They thrive in cool weather and can withstand a spring frost with ease. In fact, the cooler the weather, the better. They turn hot as firecrackers when the warm weather arrives.
Browse the produce aisle at your local supermarket. You will find the red globe radish, a standard for salads and garnishes.
But there's a whole world of radishes available. White, red, purple…French breakfast radishes…Japanese, Chinese, and Asian radishes. They all need cool weather, loamy soil, water, and sunshine to grow well. You can grow radishes in pots or containers easily, too.
This recipe for radish salad uses red globe radishes, but if you've grown another type, feel free to experiment. It's best enjoyed fresh, right after you've picked and cleaned your radishes, but feel free to make radish salad with radishes from the supermarket if you haven't grown any yourself.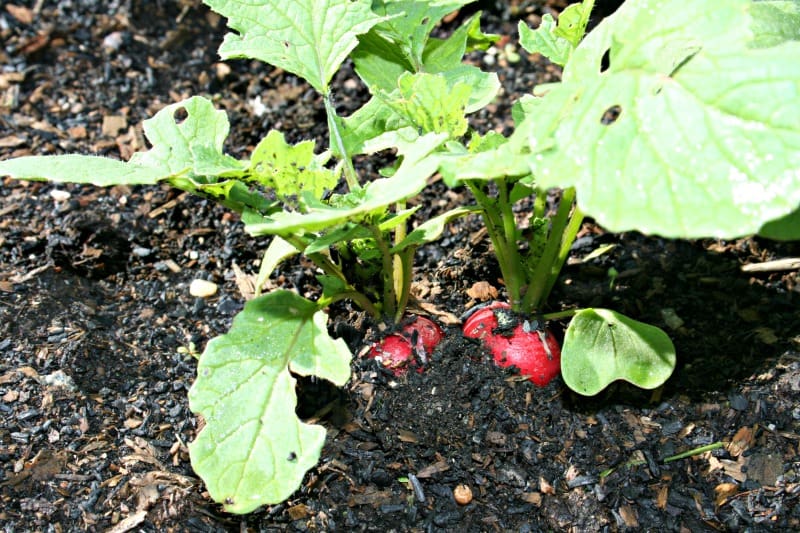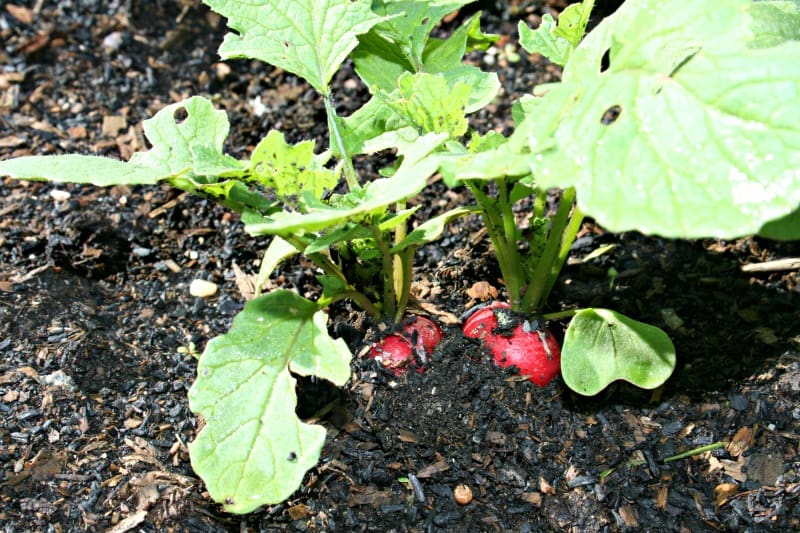 Radish Salad Recipe
To make this radish recipe, you'll need:
3 or more red globe radishes, with the ends cut off and cleaned well. (Do not peel them)
1/2 can of chickpeas, drained and rinsed
1 rib of celery, ends cut off, scrubbed clean
1 tablespoon of extra virgin olive oil
1 teaspoon rice vinegar or wine vinegar
1 teaspoon water
Coarse salt such as kosher salt or sea salt
Clean and slice radishes and celery very thin. Rinse and drain the chickpeas. Combine in a large bowl, tossing to mix well. Mix the dressing of vinegar, oil, and water in a measuring cup, whisking it together. Pour over the vegetables, stir to mix, and serve. Serve with a sprinkle of coarse salt. Makes 2 generous portions.
Enjoy!