Have you ever looked at leftovers and thought, "What in the world am I going to do with this?"
That's what I thought when I saw the three sad-looking slices left over from last night's roast pork loin. The pork roast was delicious, but what do I do with leftover pork?
I could make a stir fry, but it suddenly occurred to me how much I love the taste of apples with pork. I still have fresh apples from our monster apple harvest –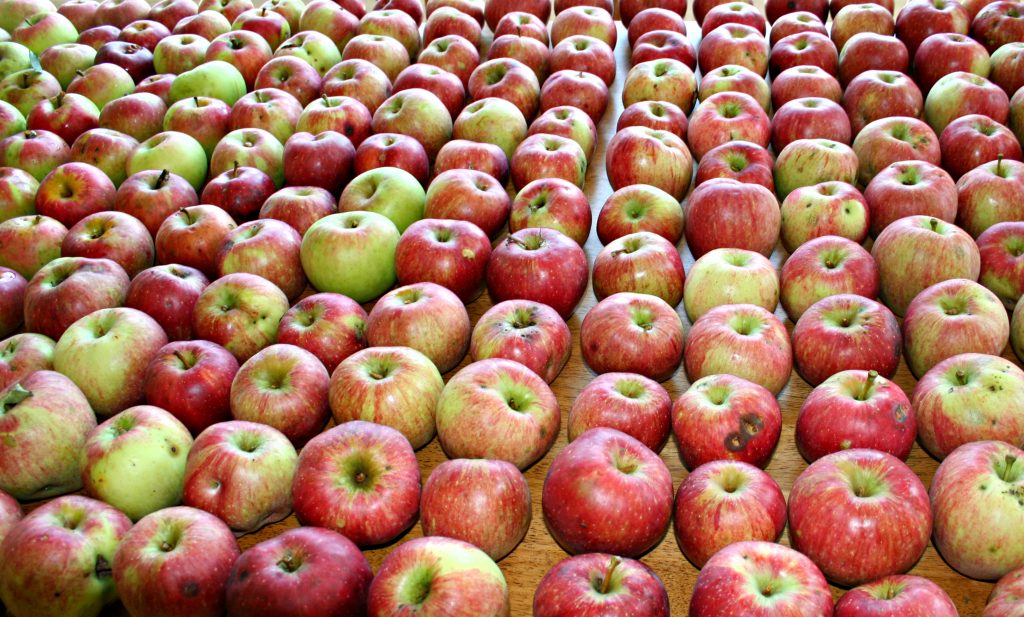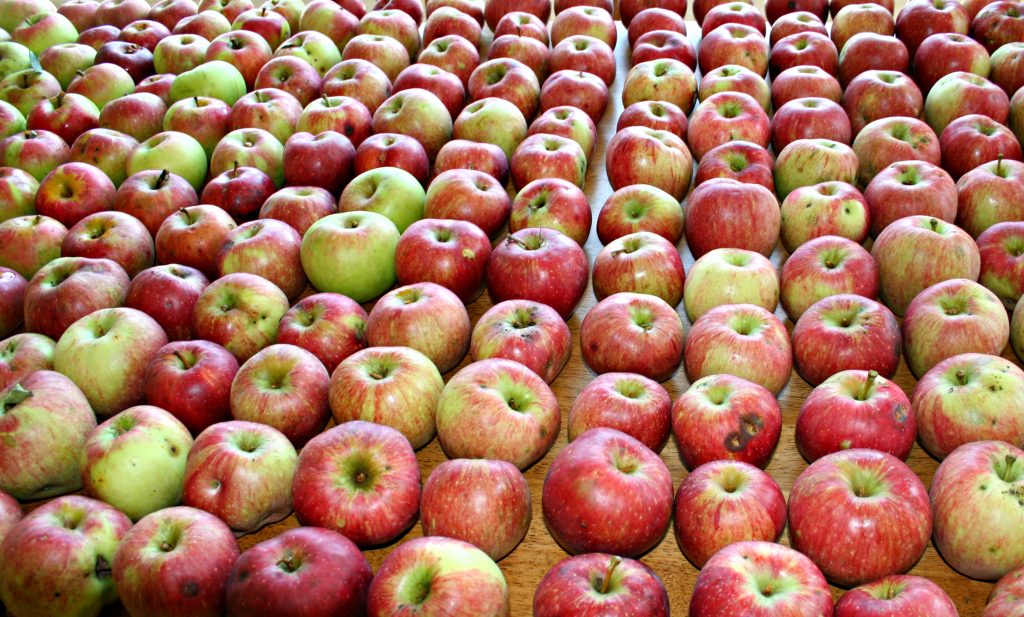 – so why not make a Waldorf salad with added pears and pork loin?
The salad came out fantastic! Here is the recipe I came up with today. It blends the sweet autumn tastes of pears, apples, and roasted pork with celery and a creamy dressing. I served it on a bed of lettuce as a lunchtime salad but you could also enjoy it without.
What if you don't have leftover pork? Make the salad anyway but sprinkle it with walnuts for a little twist on the fall Waldorf salad. Bon appetit!
Autumn Waldorf Salad Recipe with Leftover Pork Loin
Serves 2 large portions
You will need:
2 medium-sized tart or medium sweet apples, peeled, cored and diced
1 large Bartlett pear
1 large stalk of celery
1/4 cup of raisins
1/2 cup of mayonnaise
1 teaspoon lemon juice
1/4 to 1/2 cup of cooked, diced leftover roasted pork loin OR walnuts
Clean, peel, and dice the apples, pears, and celery. Mix in a bowl with the diced pork, cutting off any fat that remains on the slices before dicing it. Mix mayo and lemon juice, then stir together. Serve on lettuce. Couldn't be easier!
Happy fall, keep growing!