Have you ever planted a symbolic garden?
I've added flowers that represents special people to my garden. Chrysanthemums for my dad, of course. Orange tulips and Siberian iris for my friend Denise who passed away four years ago. Pansies to remind me of Mr. Hoffman, my next door neighbor when I was growing up. He is one of the people who taught me to garden – I was a little child tagging along side him as he tended his vegetables and flowers.
Flowers have long been used to represent emotions, feelings, and people. Consider the Victorian "language of flowers" which ascribed an emotional attribute to just about every flower in the garden. A bouquet wasn't just a bouquet in Victorian times but a meaningful message written in petals and tied with a pretty ribbon.
We still see that today with roses given on Valentine's Day as a sign of love. Perhaps more than any other flower, the rose has retained its unique symbolism as a sign of love, especially the red rose.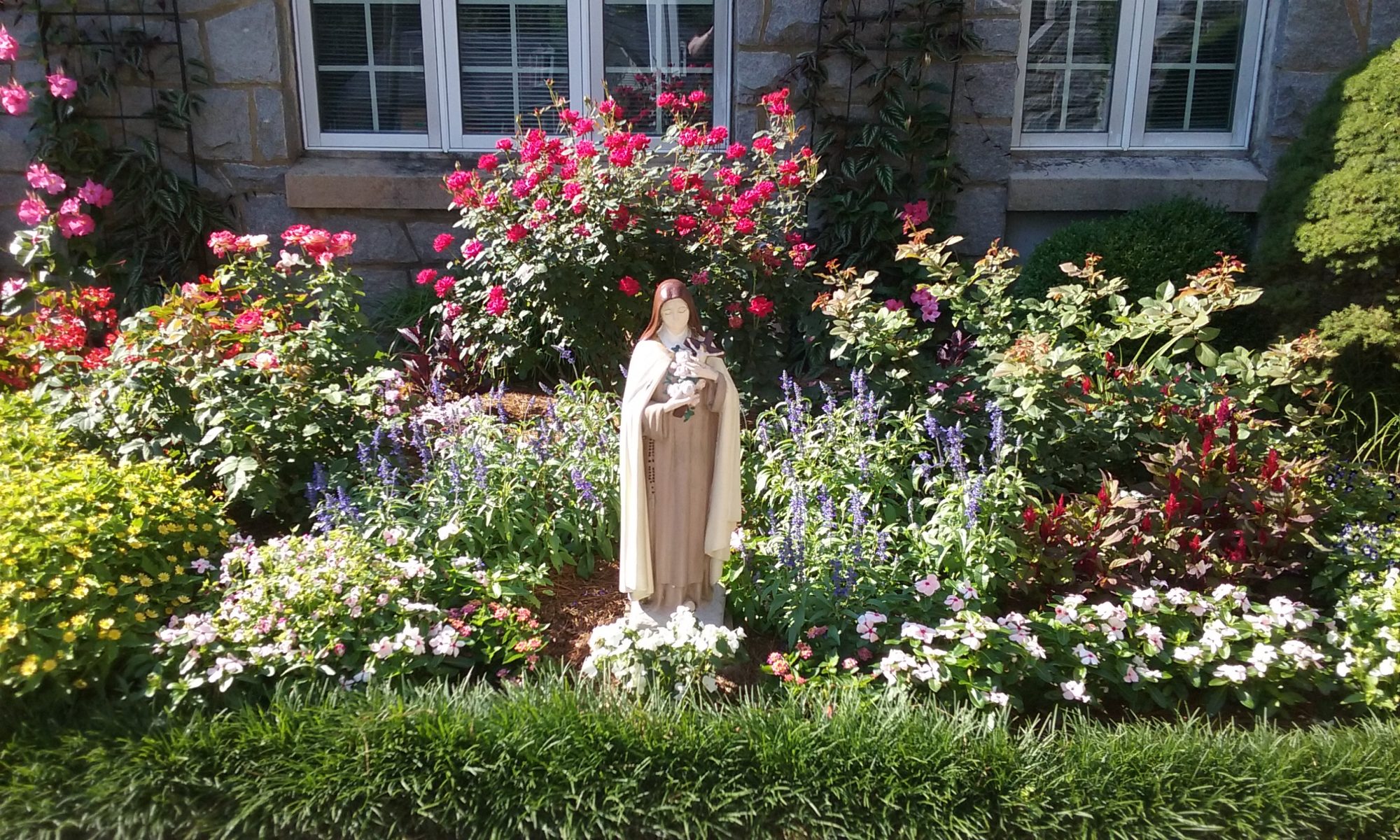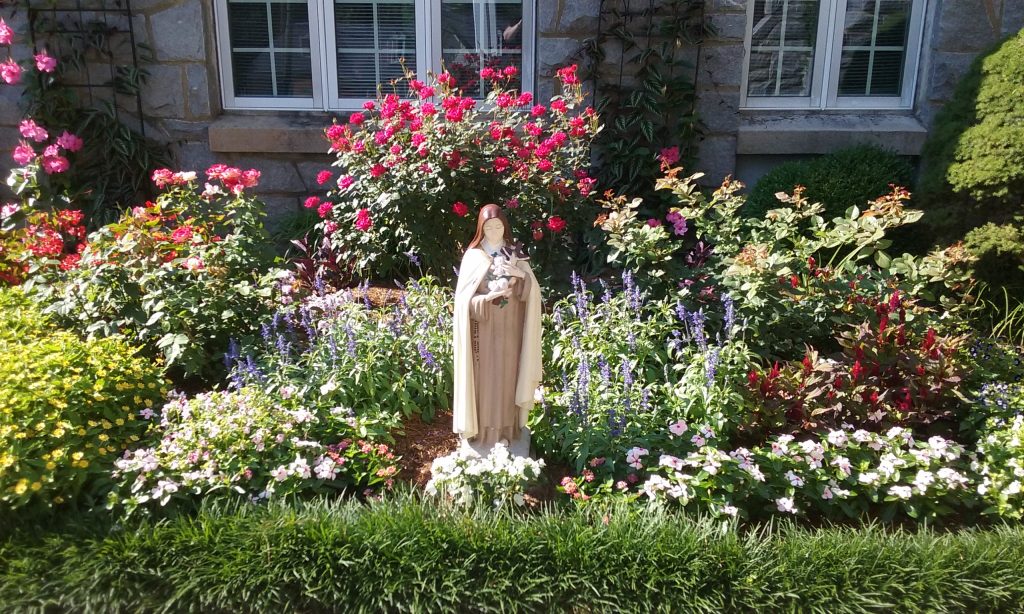 Symbolic Garden
My friend, gardener, and fellow spiritual seeker Margaret Rose Realy has written an excellent article on planting a Beatitudes Garden. The Beatitudes are Jesus' teachings about how we are to live from his famous Sermon on the Mountain in the book of Matthew. Margaret has chosen plants with care, each one symbolic of the particular line of the Beatitudes.
I really love the idea of planting a symbolic garden like this near the meditation bench in my flower garden. Check out Margaret's article: Flowers Symbolic of the Beatitudes for Catholic Gardens.
And…because I've read and enjoyed her book…a little plug for her book which will also help you enjoy your garden from a spiritual perspective!