The best herbs for small gardens can be both annual and perennial herbs. The trick is to find herbs that have an upright, compact growing habit.
Best Herbs for Small Gardens
Herbs are useful plants that can be grown for flavor, medicine, or both. Most herbs that are good for small gardens feature a compact and upright growing habit.
Plants are often described as "upright" or "prostrate." An upright plant grows towards the sky, as the name suggests, without much sprawl. "Prostrate" or "creeping" plants remain low to the ground.
My Little Herb Garden
Here's a picture to illustrate what I mean. This is my herb garden. I have a small, circular pond in it with four paving stones arranged decoratively around the pond. Between the stones, I have planted two types of thyme: creeping and upright.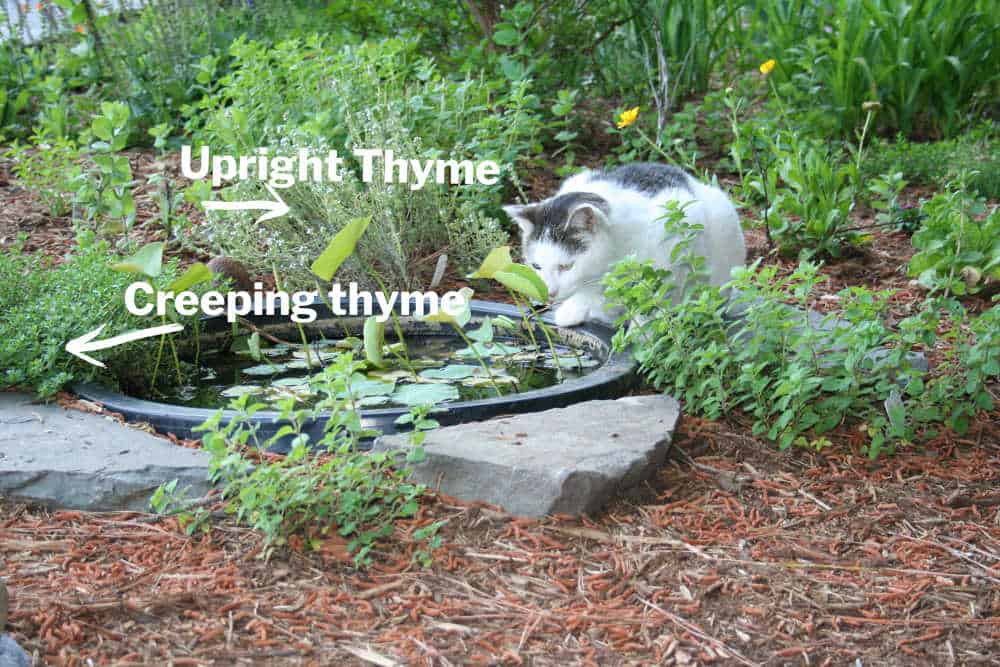 These two thyme varieties are both interchangeable in culinary dishes. Sprinkle creeping thyme onto pasta or upright thyme and you can't tell the difference.
But note the growth habit. The upright thyme (with the white flowers) takes up much less room than the prostrate or creeping thyme. The creeping thyme spreads so vigorously in a thick mat that I have to cut it back several times a year. It's so aggressive it will even spill over the lip of the pond and set down roots in the mud at the bottom of my shallow pond.
Look for Upright Compact Herbs
For small herb gardens, you'll want to find plants that stay small. I happen to love basil and with plenty of pruning, a small basil plant works quite well in a small herb garden. Summer savory is also an excellent plant for small garden.
There are over a dozen varieties of basil, too, so don't limit yourself to the sweet basil most often found in the garden center. Genovese or sweet basil offers plenty of culinary and medicinal uses, but there are lime basils, lemon basils, and cinnamon basil, which I have grown for teas. All are available to start from seed; you can find seeds from major catalogs such as Parks or Burpee as well as smaller, local growers.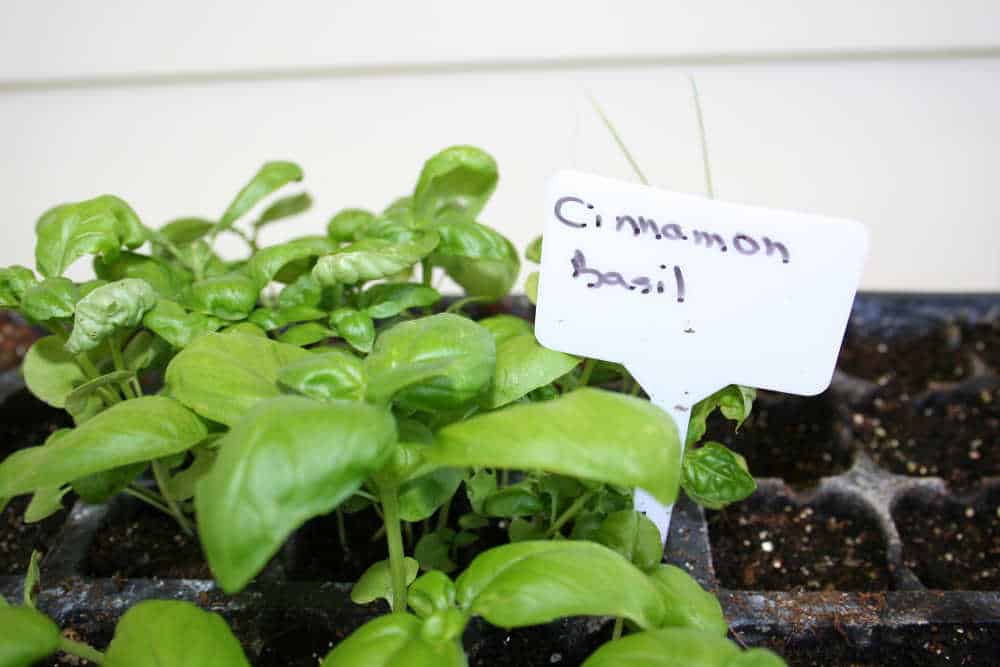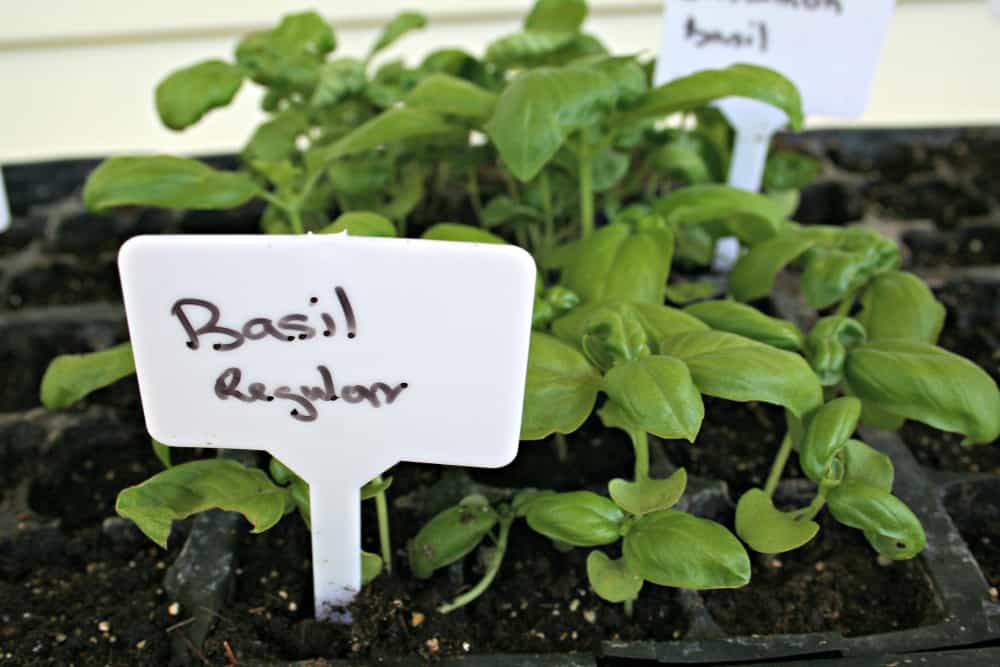 When planning your herbs for small gardens, be sure to plan for an area that receives full sunlight. Some herbs, such as oregano and the mints, can withstand shade or partial sun, but they do spread out vigorously and are not well-suited to small gardens.
Other herbs for small gardens include:
Basil – all varieties
Parsley – both curly and flat leaf varieties
Chives – onion chives, garlic chives
Tarragon
Savory
All of these plants make great kitchen windowsill herbs, too.
Whether you are growing herbs in pots or containers, a small garden or an area like my little area near the pond, think tall, think upright, and think compact when choosing your herbs for small gardens.
Grow Herbs Indoors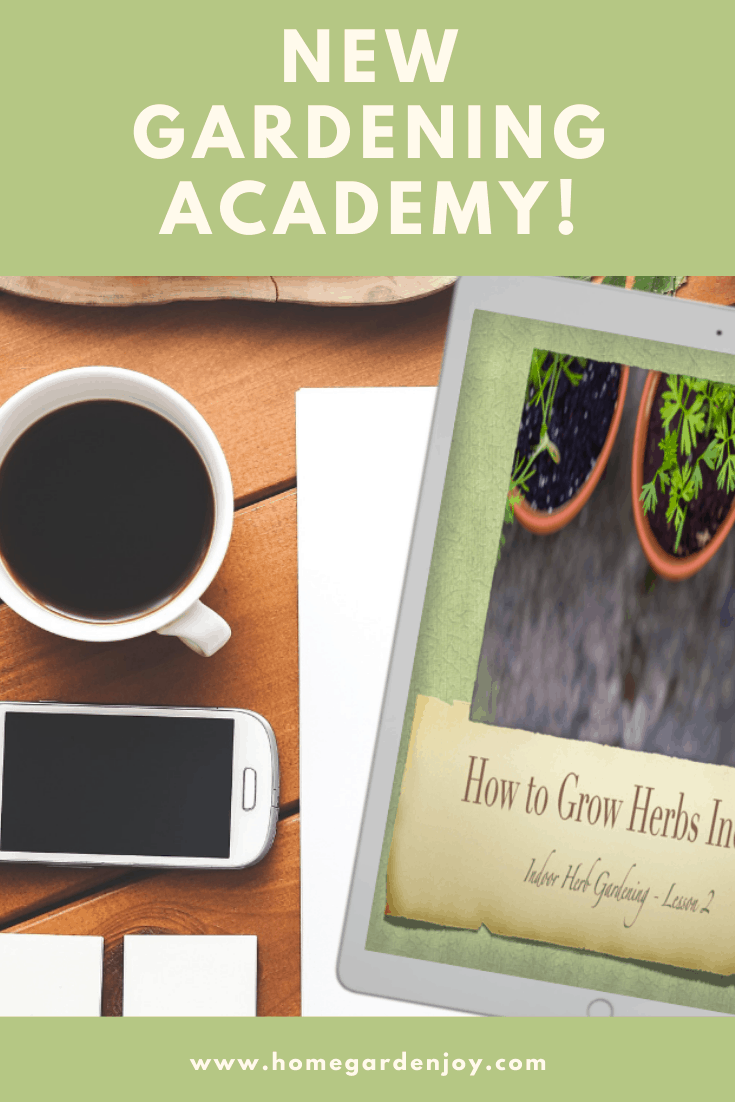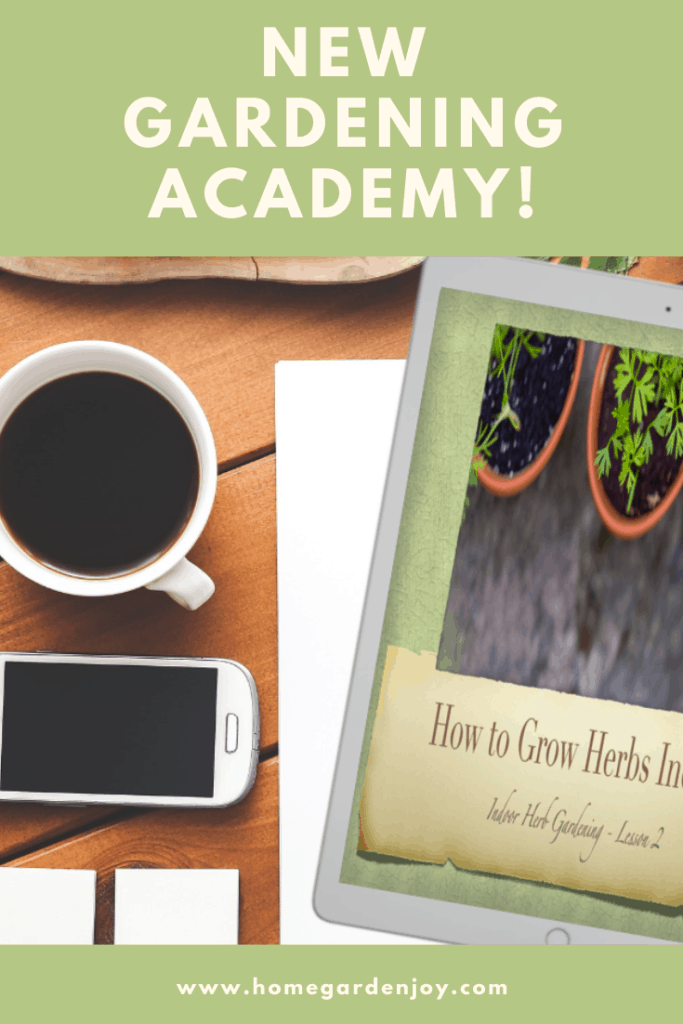 You can also grow herbs indoors. This lets anyone – in an apartment, a condo, wherever – grow fresh, tasty herbs.
I offer an online class called Easy Indoor Herb Gardening to teach you how to grow herbs inside. Check it out!
It's a great way to maximize your space if your backyard is tiny but you love the taste of fresh herbs!
This post was originally written in 2018. It was updated February 2022 with new text, images, and links.