You can grow summer savory in pots, containers, window boxes, or raised bed gardens. Summer savory (Satureja hortensis) or winter savory (Satureja montana) from seed is easy, but what is this herb, what does summer savory taste like, and how do you use it?
What Is Summer Savory?
Summer savory is a culinary herb. It is in the mint family, as many of our culinary herb friends are, and should be grown as an annual in most climates. Here in zone 7b (Piedmont Region of Central Virginia) summer savory grows well until early September, when it begins to die back. It will die completely after the first frost.
Summer Savory vs Winter Savory
Summer savory differs from winter savory in many ways. Summer savory is an annual, meaning it completes its growing cycle in one season. Winter savory is a perennial, meaning it will die back in the fall but return again from the same rootstock in the spring.
Some recipes specify which savory to use – summer or winter. I've used summer savory successfully in place of winter savory, but some may prefer to remain true to the original recipe.
Using Savory Herb in Cooking
Both summer and winter savories are using cooking. One of the interesting things about using savory herb is that it tastes resinous and almost like medicine if eaten fresh, but when used in cooking, imparts a wonderful aroma and flavor to the dish.
I use summer savory to make roasted new potatoes and to flavor lamb or beef dishes. Winter savory can be used as a rub for meats, including beef and lamb.
Don't let the taste of fresh savory fool you! The fresh scent (and taste) is awful. To me, it smelled like turpentine. But once cooked, the flavor is excellent. It is sort of a cross between oregano and thyme.
Summer Savory Plant Profile
Seed to Harvest: Germination in 18-21 days (be patient!). Harvest leaves 45-60 days.
Soil Needs: Well drained or sandy soil.
Light Requirements: Full sunlight.
Water Needs: Keep soil moist but make sure it is well drained.
How to Grow Summer Savory
Summer savory is best grown from seeds.
Plant seeds outdoors after all danger of frost is past. Use the gardening zone guide from the USDA to determine the last frost date for your area.
Sow seeds in moist, well drained, fertile soil. Use good quality potting soil and a clean pot with drainage holes.
Pat the seeds into the soil. Keep moist until they germinate.
Once they germinate, thin the savory seedling so that there is at least four to five inches of space between the plants.
You can pick and use the stems and leaves at any time. Always leave at least one or two full stems on the plant to provide the plant with ample leaves for photosynthesis.
Once the plant begins to flower, snip the flowers off to encourage the savory plant to grow wider, rather than taller.
Drying Summer Savory
As any herb gardener will attest, you'll always grow more of any herb than you can use in a single season. Although fresh herbs are a wonderful treat, you can certainly dry summer savory to use all year long.
Air dry: Place clean, dry stems of summer savory in a bundle. Tie the bundle at the cut end with a rubber band. Suspend the bundle in a clean, warm, dark place until the herbs dry. Note: always use a rubber band on the stems. As the herbs dry, the stems shrink. Rubber bands contract with the stems – cord or twine does not, and if you tie your herb bundles with twine, they can slip out and fall on the floor while drying.
Heat dry: Place stems of summer savory in a paper (not plastic!) bag. Place the paper bag on the dashboard of your car and park your car in a sunny location with the windows slightly open. The natural heat inside the car will dry your herbs while the bag keeps them clean.
Dehydrator: Not recommended unless you have silicon trays. The leaves tend to fall through the screens.
I grew summer savory for the first time this year. A friend asked me if I had any Roma tomato plants last year and I offered her as many as she wanted. In exchange for the tomato plants, she left me half a package of summer savory seeds. I had no idea how to use the herb, but I love herbs, so I was game!
The ancient Romans believed that summer savory is an aphrodisiac. Well, I can't vouch for that, but I can tell you it added great flavor to my rosemary potato dish and it was a big hit with the family.
Indoor Herb Gardening Online Class
Love herbs? Learn how to grow herbs indoors! Summer savory is one of the many herbs you can easily grow in pots on a kitchen windowsill. This course will show you how.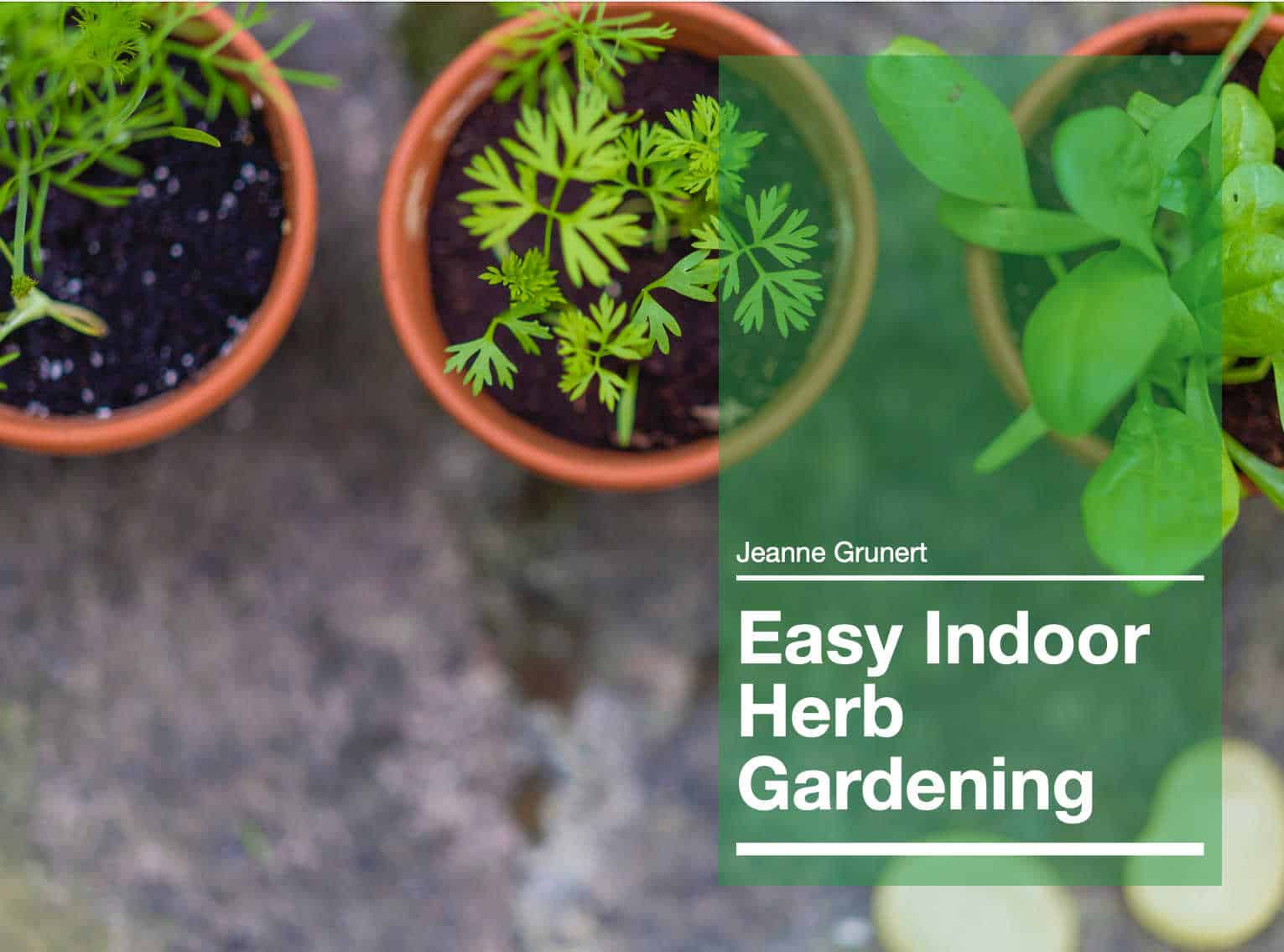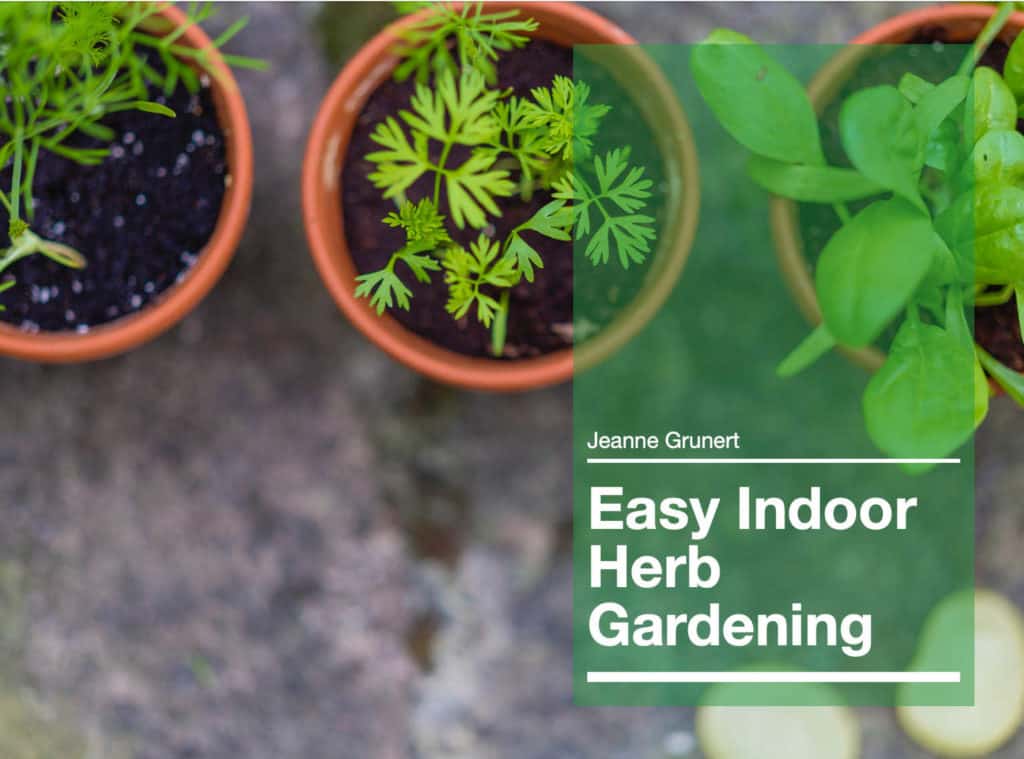 Jeanne Grunert is a certified Virginia Master Gardener and the author of several gardening books. Her garden articles, photographs, and interviews have been featured in The Herb Companion, Virginia Gardener, and Cultivate, the magazine of the National Farm Bureau. She is the founder of The Christian Herbalists group and a popular local lecturer on culinary herbs and herbs for health, raised bed gardening, and horticulture therapy.