Among the many spring-blooming shrubs, nothing heralds warmer weather like the glorious pink, red, and white shades of azaleas. All azaleas are actually rhododendrons. They hail from Asia, and love shady areas, acidic soil, and compost-enriched planting medium. Give them what they love and they'll flourish!
Blooming Shrubs for the Front Landscape
Azaleas have been cultivated for over a thousand years in Asia, and today are one of America's favorite landscaping shrubs. These flowering shrubs offer year-round evergreen color for the front landscape as well as weeks of beautiful, colorful flowers in the spring.
These spring blooming shrubs may grown to be 10 feet or taller or remain small, depending on the variety. The most common colors for the home garden are white and shades of pink and red. Orange and yellow azaleas are also available but are tricky to grow. Gardeners love azaleas for their easy-going nature, year-round color, and flowers in the spring.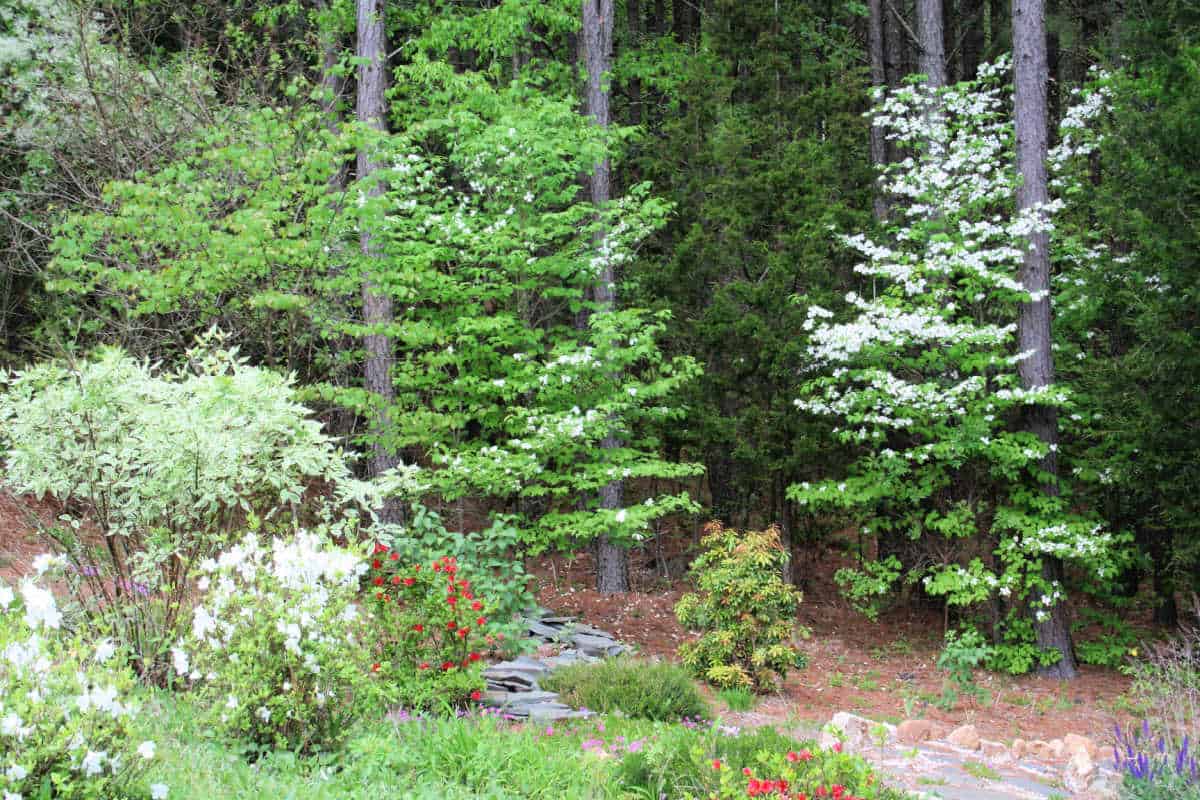 Types of Azaleas
Successful cultivation of flowering shrubs depends upon choosing the variety suited to your climate. Gardeners describe climate according to the U.S. Department of Agriculture's Gardening Zones. Depending on your zone, you can choose from the following types of azaleas:
Colder climates (northern USA, typically Zones 6-4): Choose among the Karume and Satsuki varieties. Satsuki azaleas most commonly found in garden centers include "Gumpo White" (pictured here) and Gumpo Pink. Karume azaleas can withstand winter temperatures that dip into the 5 to 10 degree range; Sasuki can take temperatures below 5 degrees.
Warm climates (southern USA, zones 7-9): Azaleas for your southern garden include the Southern Indicas , which can only survive temperatures above 20 degrees or so, and the Rutherford variety, a bushy shrub-type that also survives only to 20 degrees.
If you're new to growing these shrubs, shop locally for your first shrubs. Your local home and garden center should choose plants suitable for your part of the country and the selection offered for sale typically includes plants the garden center manager knows will thrive in your gardening zone. Once you get the hang of growing them, you can look online or through gardening catalogs to choose different varieties.
How to Grow Azaleas
Azaleas are one of the most versatile landscaping shrubs. They tolerate partial shade to full sun, but in warmer climates prefer some shade.  In parts of Asia where they grow wild, they often grow as understory plants, thriving in the shade of taller trees and shrubs. They prefer an acidic, well drained soil.
To plant, dig a hole twice as large as the root ball. Fill in the bottom of the hole with compost-enriched soil. Plant the shrub at the same depth as it was in the pot. Add soil and compost and pat the soil down with your hands. Water the shrub thoroughly until it becomes established and pushes out new growth.
Problems? Simple Solutions
Many homeowners insist they can't grow azaleas. They've planted azaleas and had them die year after year. One of the problems with adding azaleas as foundation plants near the home is that home building compacts the soil near the foundation. Azaleas do not like heavy soil or compacted soil and their roots cannot grow through the thick, packed down soil most commonly found close to a house. Try adding compost to the soil before planting the azalea, and consider a pH test to ensure that the soil is slightly acidic.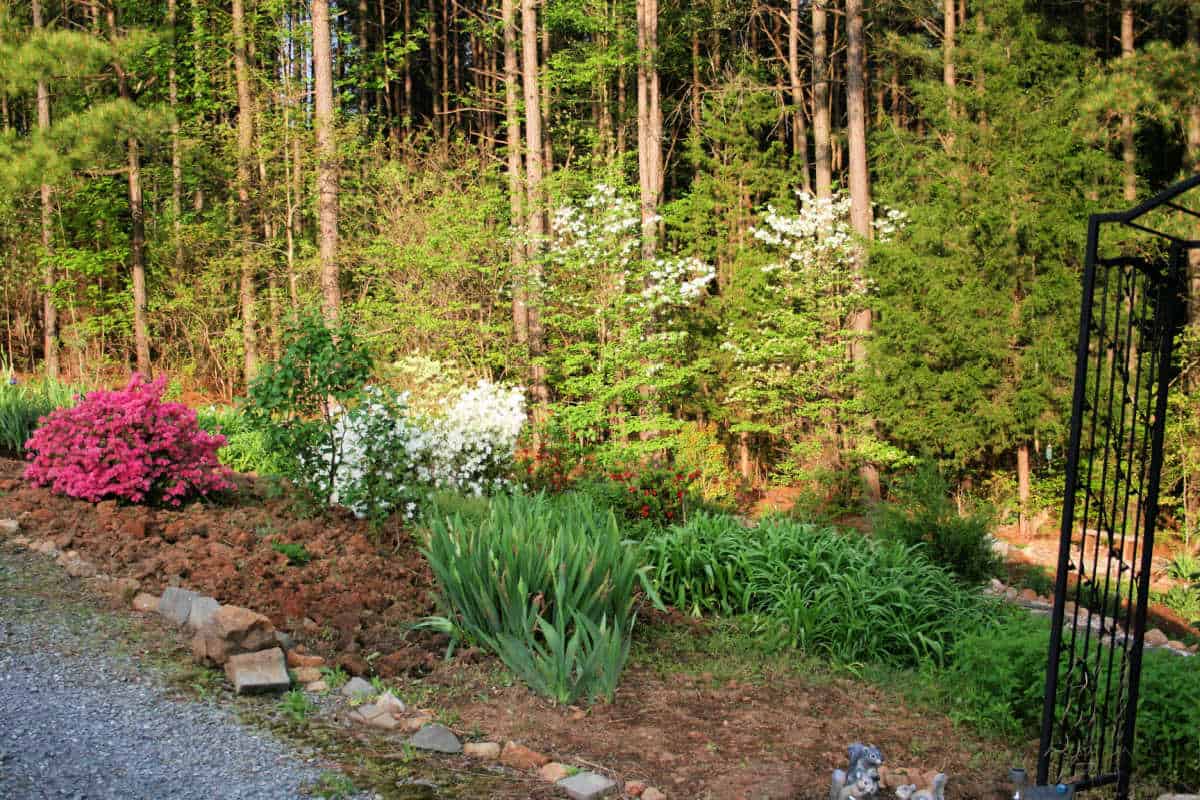 Landscape Design Tips
Ready to choose some azaleas to add to your flowering shrubs for the home landscape? Here are some tips for successfully incorporating azaleas into your landscape design projects:
Choose the right height of azalea: If you're planting azaleas close to the house, look at the tag on the plant at the garden center and consider its final height. If it's planted under a window, you want a plant that remains dwarf or small, or else you're going to be out there pruning it year after year. Conversely, if you have a spot where a large specimen is needed, look for taller varieties and fast-growing varieties.
Consider color: If you have a red brick home, white is the safest color of azalea. The red and hot pink colors tend to clash with brick colors.
Group the azaleas for effect: Group plants in odd-numbered groups for a natural effect.
Don't prune them down to nothing: Let your plants become established before pruning them. Nothing looks more artificial than these shrubs pruned into little pompom shapes like over-dressed poodles in the landscape. Overzealous pruning efforts also keep them from budding and will reduce the number of flowers.
Give them room: Read the tags on the plants and leave plenty of space between shrubs. At first the space may bother you but don't give in to the temptation of planting flowering shrubs too closely together. To fill in the gaps between the plants, plant a few annuals.
Fun Folklore and Facts
In Japan, some azaleas are centuries old, and have trunks like small trees.
There are over 10,000 known cultivars of azaleas.
They are propagated by cuttings.
Azaleas are native to Asia, Europe, and North America.
Many cities have Azalea Festivals in the spring to celebrate these beautiful flowering shrubs.
Azalea is the flower associated with the zodiac sign of Sagittarius.
The word "azalea" comes from the Greek word meaning "dry".
First Published: February 2011 Last Updated: April 19, 2021
Jeanne Grunert is a certified Virginia Master Gardener and the author of several gardening books. Her garden articles, photographs, and interviews have been featured in The Herb Companion, Virginia Gardener, and Cultivate, the magazine of the National Farm Bureau. She is the founder of The Christian Herbalists group and a popular local lecturer on culinary herbs and herbs for health, raised bed gardening, and horticulture therapy.