I just wrote this article today on Fall Garden Clean Up, providing readers with a checklist of 10 points to cover when they're cleaning up around the garden and preparing the garden for the winter. I'll a little behind this year on my own gardening tasks – we're still weeding, pruning and mulching the fruit orchard trees and planting our annual 300+ daffodils out there. I've started pulling up dead vegetable and annual flowers, and trimming back some of the perennials, but I have a feeling I'm going to be out there working until it snows! The early frost sure took a toll on the garden and got me all off-kilter.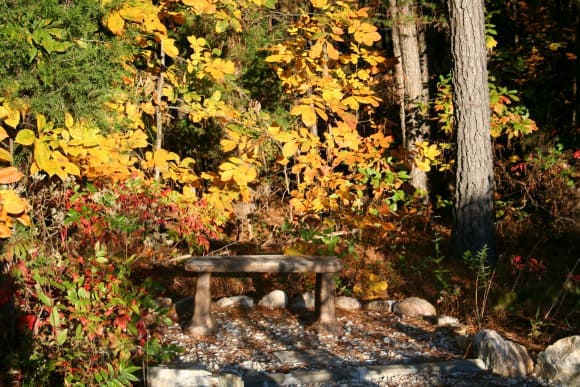 Fall Garden Clean Up
I use my own checklist for fall garden cleanup.
However, I will use my own checklist to make sure I cover the important stuff.
Read the article here:  Fall Garden Clean Up Checklist
Jeanne Grunert is a certified Virginia Master Gardener and the author of several gardening books. Her garden articles, photographs, and interviews have been featured in The Herb Companion, Virginia Gardener, and Cultivate, the magazine of the National Farm Bureau. She is the founder of The Christian Herbalists group and a popular local lecturer on culinary herbs and herbs for health, raised bed gardening, and horticulture therapy.