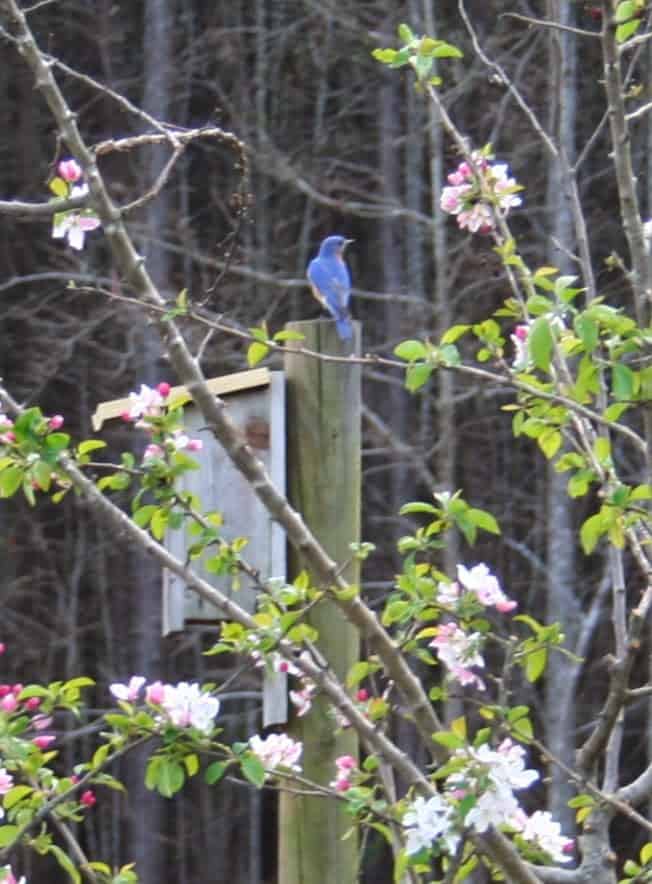 A few weeks ago, we spent over two hours digging a hole, cementing a post into place, and nailing up a new bluebird house. Our bluebird house in the backyard always has a family of bluebirds, and it's so much fun to watch them from the kitchen window. The new bluebird house is in the garden bed on the front lawn, and I can see it easily from my office windows – a treat for someone who once had on office with windows looking smack onto a brick wall. In Manhattan, if your office even has windows, you're considered blessed!
Yesterday, I was able to photograph our new tenant. Isn't he beautiful? No matter how many times I see bluebirds here in Virginia, they make me smile. Their lush, liquid song, their sweet and friendly antics….they are truly a delightful part of living in the countryside.
By the way, did you know I have a free e-book on this blog called Attracting Birds to the Garden? Check out the tab at the top called Free Gardening Books. You can download the PDF book at no charge, and without giving away your first born or your email address. Enjoy!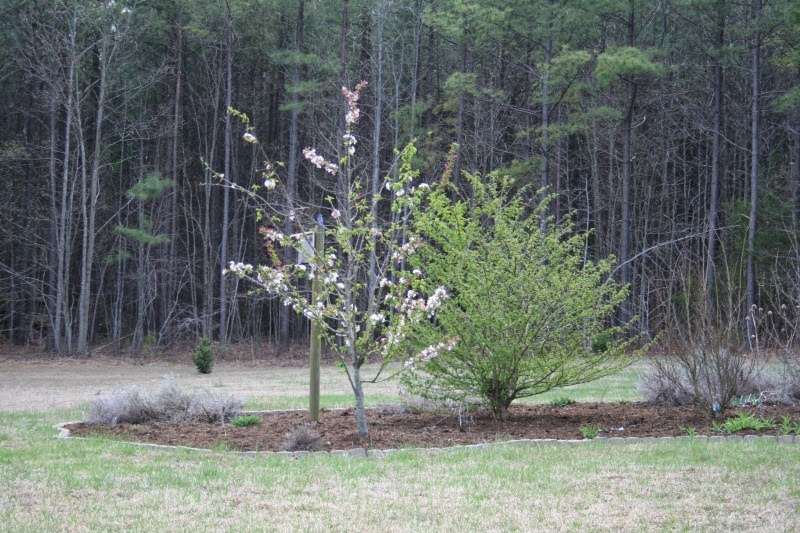 Here's the garden where we placed the pole…behind the blooming tree. You can see the male bluebird even in this photo perched on the pole.
Jeanne Grunert is a certified Virginia Master Gardener and the author of several gardening books. Her garden articles, photographs, and interviews have been featured in The Herb Companion, Virginia Gardener, and Cultivate, the magazine of the National Farm Bureau. She is the founder of The Christian Herbalists group and a popular local lecturer on culinary herbs and herbs for health, raised bed gardening, and horticulture therapy.