This easy recipe for Tortellini Cheese Bake makes a delicious, filling casserole. Use tortellini, fresh tomatoes and other ingredients from the garden for a great meatless dish.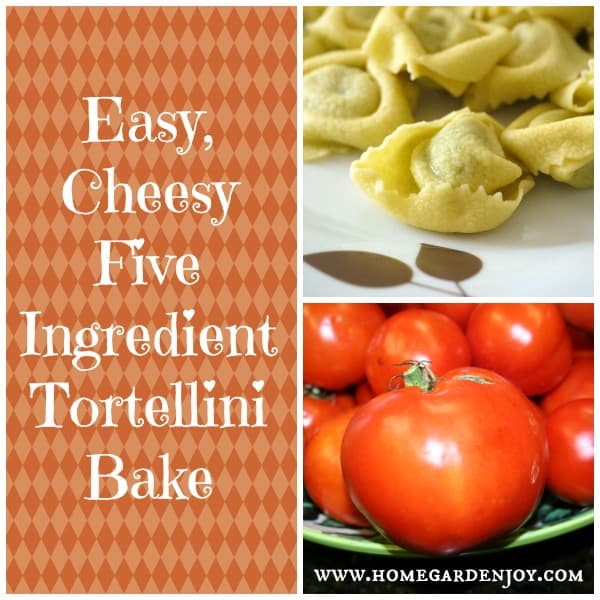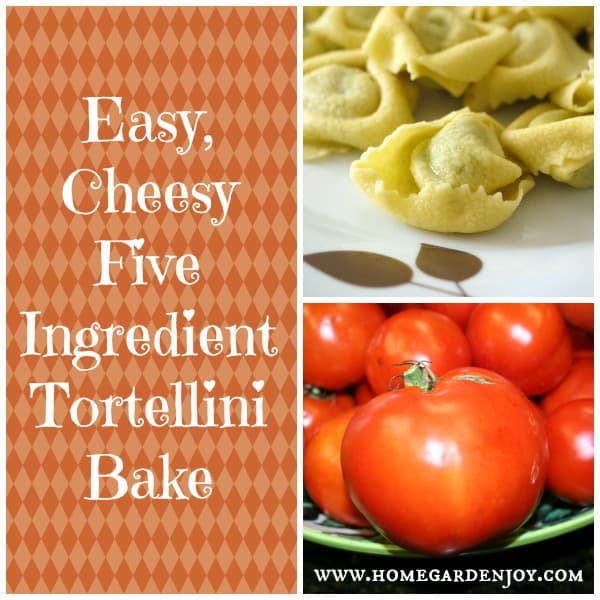 I have found cheesy nirvana. It's a meatless meal, perfect for vegetarians or my Catholic friends looking for family-friendly fare on Friday. (Say that three times fast!)
This recipe for Tortellini Cheese Bake was found online, but was so confusing to me that I ended up just tinkering with it and coming up with a completely new recipe. The result? A recipe that oozes with cheese, takes a half hour to make and bake, and if there are leftovers…well, nibble on a cold tortellini and it tastes like pizza. Not that I've done that. Er, well, maybe I have…let's just say this recipe is delicious hot or cold.
You need a whopping five ingredients for the recipe:
1 bag of frozen cheese or meat tortellini
One cup of your favorite spaghetti sauce
One cup of Great Value or other inexpensive Alfredo sauce
1/4 cup of grated Parmesan
1/2 cup of shredded mozzarella
And that's it, boys and girls. Five ingredients and a half hour later, and I promise you – cheese nirvana.
Directions
Preheat the oven to 350 degrees F. While the oven preheats, boil a pot of water and cook the tortellini according to package directions.  While the tortellini cooks, mix one cup of spaghetti sauce and one cup of Alfredo sauce in an 8 x 8 baking dish.  After the tortellini is cooked, drain and rinse it. Then add it to the sauce mixture and toss to coat the tortellini. Smooth out the top so it's flat or as flat as you can make it. Evenly sprinkle a layer of Parmesan on top of the mix, then top with an even sprinkle of shredded mozarella. Bake uncovered for 25 minutes, then let sit a few minutes before diving in.
There. Cheese nirvana.
Serves four.
Serve it with a side salad of crisp Romaine lettuce and juicy red tomatoes dressed with olive oil and vinegar so you won't feel too guilty about the cheese.
Enjoy!
More Easy Dinner Recipes from Home Garden Joy
If you enjoyed this recipe, you may also like:
Jeanne Grunert is a certified Virginia Master Gardener and the author of several gardening books. Her garden articles, photographs, and interviews have been featured in The Herb Companion, Virginia Gardener, and Cultivate, the magazine of the National Farm Bureau. She is the founder of The Christian Herbalists group and a popular local lecturer on culinary herbs and herbs for health, raised bed gardening, and horticulture therapy.