Learn how to start a butterfly garden. I give a free butterfly gardening talk to local garden clubs or you can watch it online.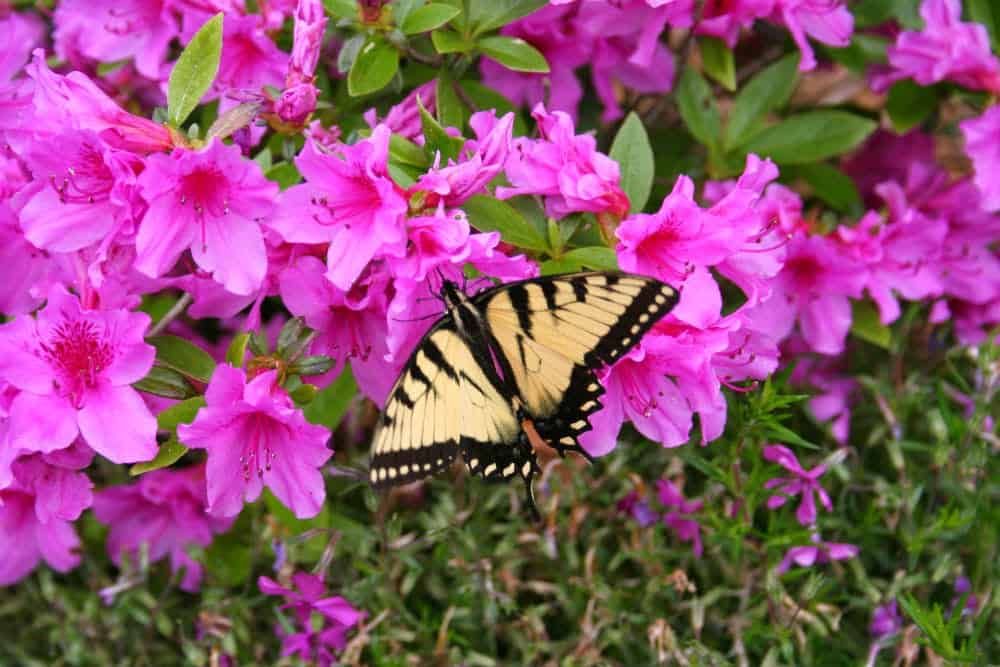 I'll be the guest speaker tomorrow at the Prince Edward County Extension Office as part of the Heart of Virginia Master Gardeners Lunch & Learn Series! I'll be sharing information on how to start a butterfly garden.  The talk begins at noon and it's free. The Extension office is in the building directly across the street from Lowe's in Farmville.
Show and tell, lots of pretty pictures, and me yakking away. How can you pass up that opportunity, I ask you?
If you do miss it, or you live too far away to come, the presentation is available on my Free Resources page.
Jeanne Grunert is a certified Virginia Master Gardener and the author of several gardening books. Her garden articles, photographs, and interviews have been featured in The Herb Companion, Virginia Gardener, and Cultivate, the magazine of the National Farm Bureau. She is the founder of The Christian Herbalists group and a popular local lecturer on culinary herbs and herbs for health, raised bed gardening, and horticulture therapy.