These five free garden design tools can help you design a new garden or redesign your current one.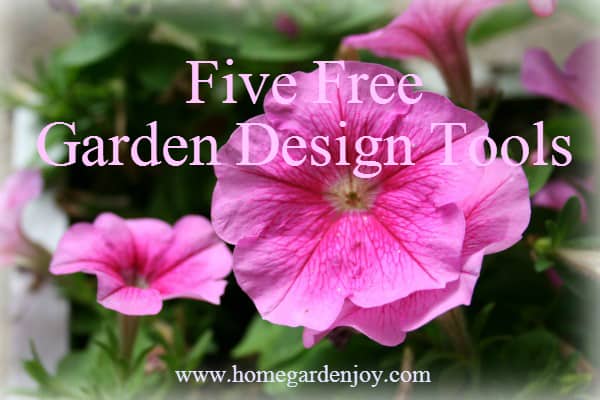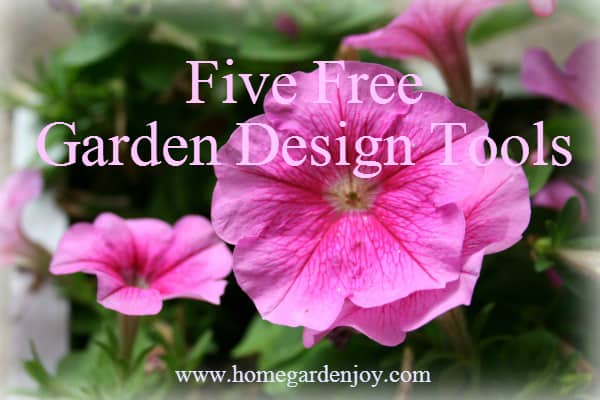 Five Free Garden Design Tools
If you need help planning your garden, these five free garden design templates can help. Some offer free landscape design software so that you can plug in the parameters and generate your own garden design, while others have designs to print and adapt for your own garden. There are free vegetable garden plans, flower garden plans, and rain garden plans (rain gardens are designs to minimize watering by using natural water sources such as rain). Check out these five free garden design templates and have fun this fall and winter dreaming of your new garden, and setting those dreams down on paper!
Cultivate Garden Ideas on Pinterest
Did you keep a scrapbook as a child? I loved clipping pictures from catalogs and magazines and saving them in a folder or box. I kept clips of outfits I loved, jewelry, household items and yes, gardens. Some of these ideas inspired me when I created my own garden for the first time; for example, planting a lavender border around the pink roses in my rose garden was directly inspired by a magazine picture, and the idea of planting daffodils throughout the fruit tree orchard came from a picture I saw in a book.
Now, of course, you don't need to clip or photocopy pictures to save them. Pinterest is a social media site that allows users to "pin" or save images to imaginary corkboards online. If you'd like to start your own collection, visit Home Garden Joy and Gardening, two garden-themed boards I maintain on Pinterest. Just be wary about what you save on Pinterest; not all website owners appreciate having their images saved to the site.
More Garden Design Ideas
If you enjoyed this post, you may also enjoy these articles on garden design:
Jeanne Grunert is a certified Virginia Master Gardener and the author of several gardening books. Her garden articles, photographs, and interviews have been featured in The Herb Companion, Virginia Gardener, and Cultivate, the magazine of the National Farm Bureau. She is the founder of The Christian Herbalists group and a popular local lecturer on culinary herbs and herbs for health, raised bed gardening, and horticulture therapy.