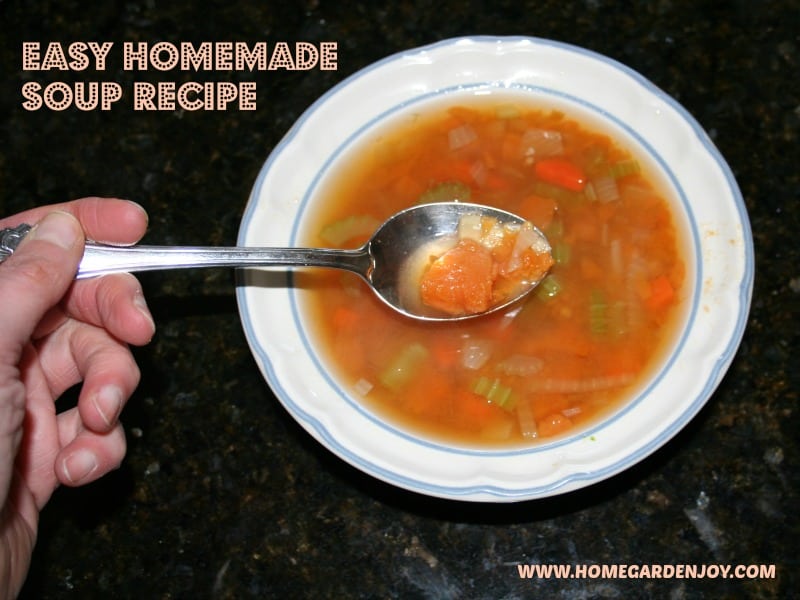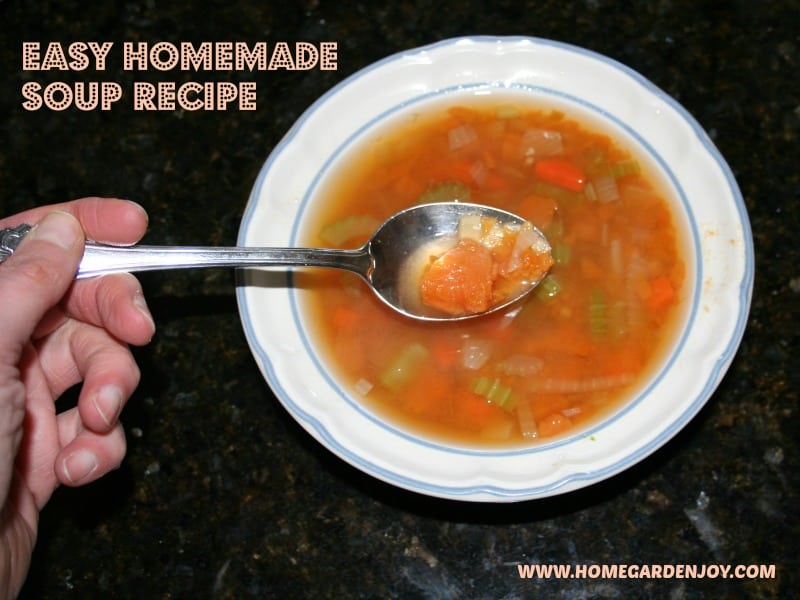 This easy homemade soup recipe uses another quart of the canned sweet potatoes I have in my pantry. I admit that when I canned all those quarts of sweet potatoes last fall, I wondered what I would do with them all. I had one recipe for sweet potato pie, and another for pureed sweet potato carrot soup that's yummy, but there's only so many pies you can make in a year.
I was craving a nourishing, homemade soup today. It's really cold outside and my stomach has been on the fritz for a few days, so  soup just seemed right. I find canned soups too salty lately, although they're convenient. Why not use up some of the canned sweet potatoes for the convenience of canned soup without the salt?
Our came a quart Ball jar of sweet potato chunks, 2 cans of organic low sodium vegetable broth, some veggies and voila; within half an hour, instant soup!
It was delicious, flavorful and filling. Exactly what this cold wintry day called for.
Please enjoy my recipe for this Easy Homemade Soup using canned sweet potatoes.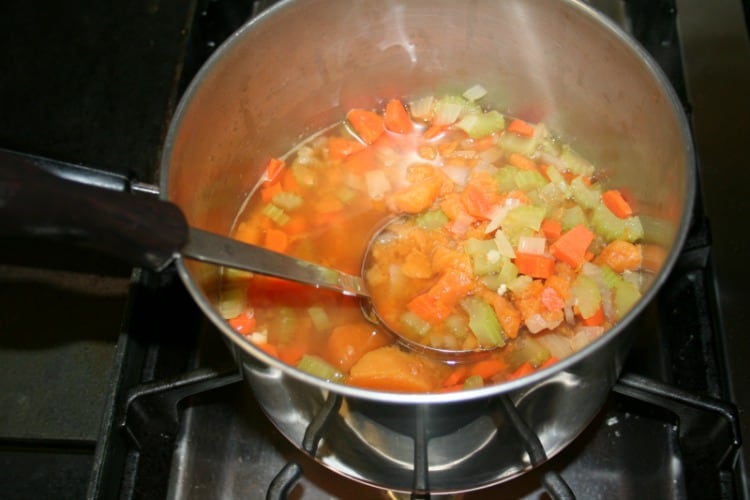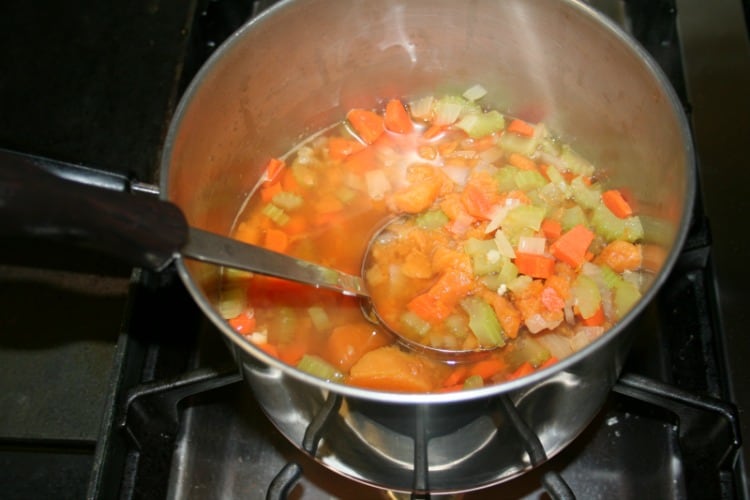 Ingredients for the Easy Homemade Soup Recipe
1 quart of canned sweet potatoes OR peel, dice and cook several large sweet potatoes to make a quart of cooked chunks
2 cans of organic vegetable brother (approximately 4 cups)
2 large carrots, peeled and diced
2 large stalks of celery, cleaned and diced
2 large slices of onion, diced
1 clove of garlic, minced
Drain the sweet potatoes of the canning liquid. Place in a large pot with a lid. Add broth and minced garlic. Simmer.
Microwave on high the carrots, celery and onion for 5 minutes with some water, then scoop everything, water an all into the pot. If you don't to use the microwave, place the vegetables in the pot and simmer until tender.
Serve when the veggies are cooked. Enjoy!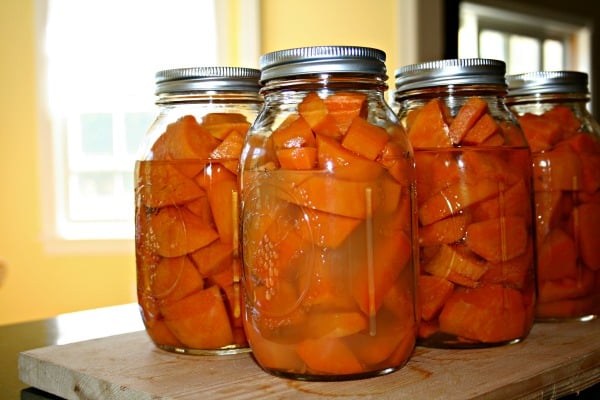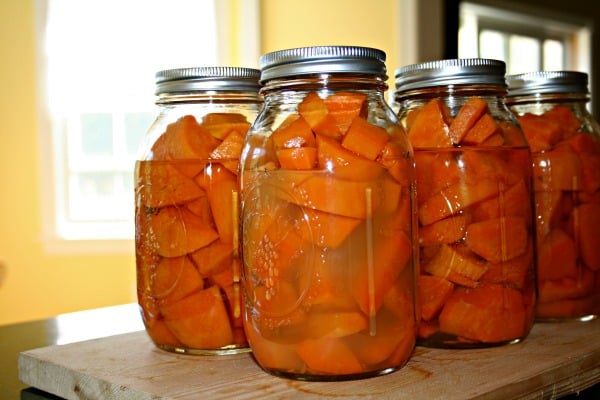 Jeanne Grunert is a certified Virginia Master Gardener and the author of several gardening books. Her garden articles, photographs, and interviews have been featured in The Herb Companion, Virginia Gardener, and Cultivate, the magazine of the National Farm Bureau. She is the founder of The Christian Herbalists group and a popular local lecturer on culinary herbs and herbs for health, raised bed gardening, and horticulture therapy.