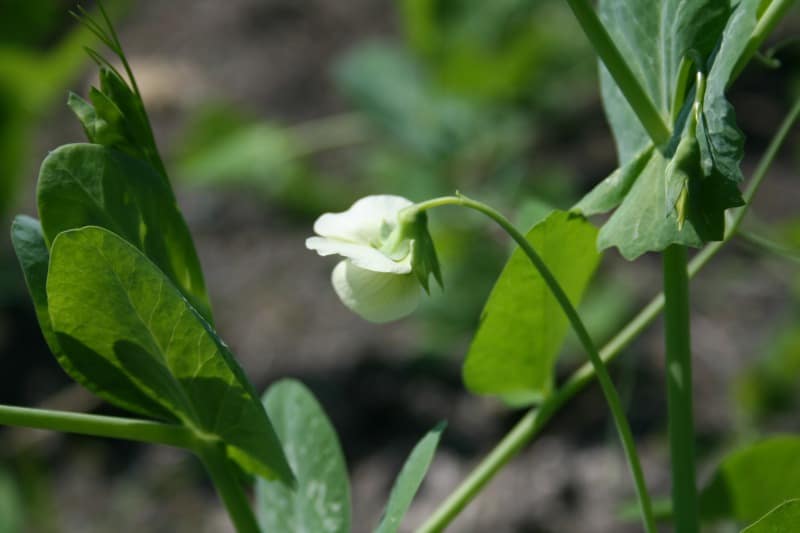 Our sugar snap peas are finally flowering! You can see the tiny flower in the picture, above. Growing sugar snap peas in Virginia can be challenging. I learned to plant on St. Patrick's Day, but then I heard that in Virginia, you're supposed to plant on President's Day. All well and good, but the ground was still covered with snow on President's Day. It took a few weeks to thaw out, and then a few weeks until the temperatures were high enough not to kill the plants. So in the ground they went on St. Patrick's Day.
Now the wait is on. Sugar snap peas hate warm weather, and the temperatures here are already in the 80s during the day. If they can get enough cool evenings I think they should develop peas. At least I hope so. I can't wait for some fresh pea pods to enjoy raw. Have you ever eaten raw peas straight from the pod? They're so sweet, juicy and good, they're amazing.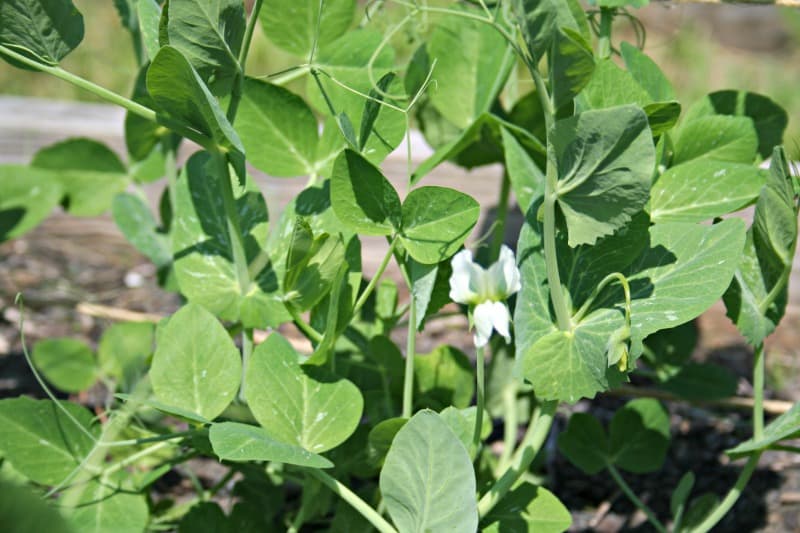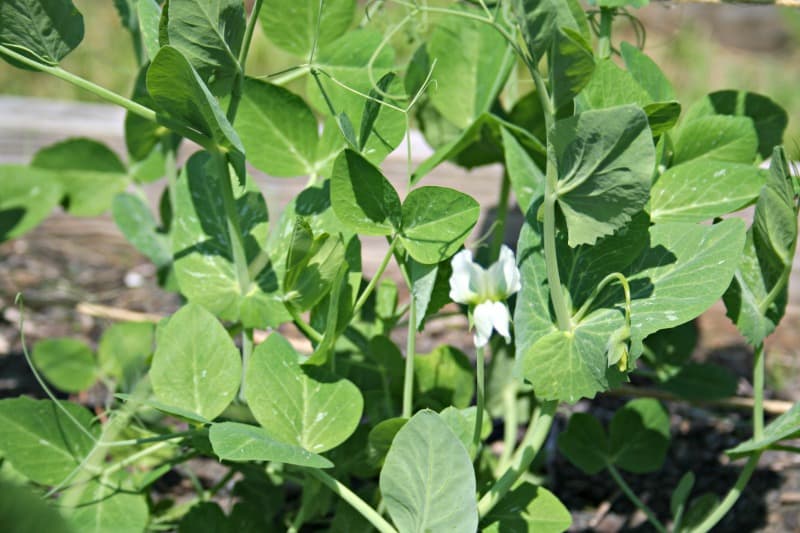 So far this season, our green peas look about as healthy as I've ever seen them. The string trellis I rigged up in the raised bed is working well, and the little tendrils are clinging to the trellis for support. The flowers just emerged, so now the wait is on. We'll see if we get any edible sugar snap peas this year.
Jeanne Grunert is a certified Virginia Master Gardener and the author of several gardening books. Her garden articles, photographs, and interviews have been featured in The Herb Companion, Virginia Gardener, and Cultivate, the magazine of the National Farm Bureau. She is the founder of The Christian Herbalists group and a popular local lecturer on culinary herbs and herbs for health, raised bed gardening, and horticulture therapy.