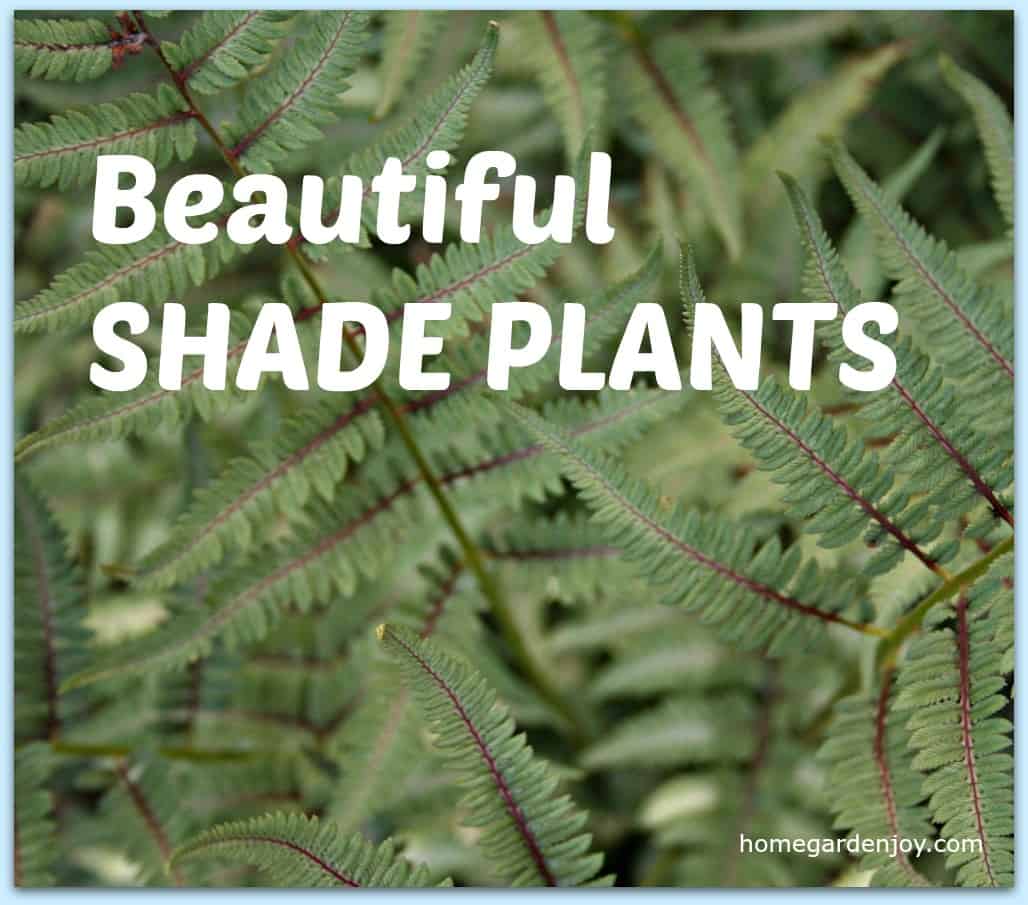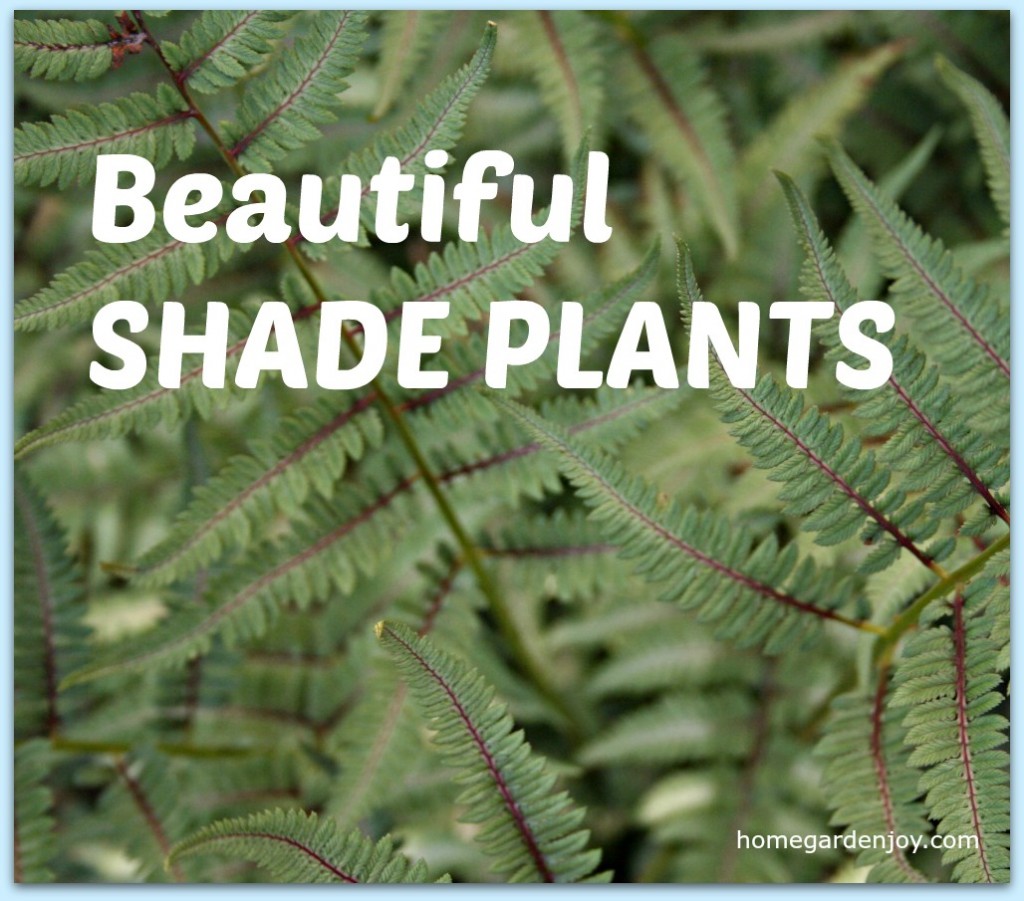 There are many beautiful shade plants that you can add to your garden if your yard is in dense shade all day long. Shade to a gardener means that something solid is blocking the light, and bright, direct sunlight never touches the earth or the plants in that area of your yard. Shady areas are typically spots under the canopy of large, mature trees, areas cast into perpetual shadow by home, garages or sheds, or areas where fences cast shadows onto the garden.
Some gardens have partial shade and dense shade. Partial shade means that the area receives a few hours of sunlight a day, or perhaps has light, dappled shade.
Whenever I want to imagine what shade or partial shade looks like in the garden, I picture the garden in my childhood home. My father planted a dogwood tree in the far corner, and it cast light, dappled shade over the corner of the garden. Under its canopy, light sparkled and played like sunlight on the ocean waves at nearby Jones Beach. We grew several shade plants there which I'll talk about in a minute, plants which turned that little garden corner into a soft green oasis on a hot summer's day.
Plants that Grow Well in Shade
When you're trying to figure out which plants will grow well in shade, keep in mind a few things. In nature, plants that grow well in shade are typically in the under story of the forest. They like to grow underneath the canopy of mature trees. Most, but not all, do not produce big, showy flowers. When you're growing under the canopy of large pines or tulip trees and away from the meadows where butterflies play, it's not worth your time as a plant to produce large, enticing flowers for pollinators. Most shade-loving plants offer intricate, beautiful foliage and texture. Some offer flowers, too, but they're not as big or showy as sun-loving annuals and perennials
Other Challenges for Shady Areas
Yet another challenge when designing gardens for shady areas is the soil quality. Many shade gardens are like the one I described – under the canopy of trees. Some trees grow roots near the soil surface, making it nearly impossible to dig into the ground without damaging delicate feeder roots. If you're faced with such a situation, consider planting your shade garden flowers elsewhere. I've been known to hang baskets of impatiens and begonias on the branches of shade trees just to have some color in the garden without hurting my trees!
Five Shade Plants
The following five perennials for shady spots are among my favorites here in Virginia.  They also grew well for me in New York, so depending on your soil, you  may have good luck with them in zones 6 – 7. Check with your local Cooperative Extension website if you live elsewhere to find out if these or other recommended perennials for shade will grow well in your gardening zone.
Astilbe: Astilbe is a perennial flower native to Asia and North America. As a woodland plant, it loves shady spots and moist, hummus-rich soil. The leaves are light green to medium green with serrated edges, and it produces tall spikes of plume-like flowers in shades of white, pink and red. I have astilbe growing near the edge of the woods in my perennial garden and so far, the deer seem to ignore it. Astilbe does need a lot of water, so during periods of drought, be sure to water it well. Mulch also helps retain water near the roots.
Daylilies: Daylilies do well in almost any light conditions. I have them growing in full sun, partial sun, and full shade, and they just smile along and bloom each year. The ones in full sun tend to be more prolific and require dividing more frequently, but they all do well.
Heuchera (Coral Bells): By far one of my favorite plants, Coral Bells offer flowers that look like colorful lily of the valley with bronze or green foliage. They grow well in sun, shade or anything in between. While the flowers aren't particularly showy, the gorgeous foliage more than makes up for the smaller flowers.
Hosta: Hosta sometimes elicits an eye-roll from gardeners tired of the ubiquitous border and garden plant, but I do love hostas for many reasons and never grow tired of them. Hostas grow well in dense shade, and like Coral Bells, have beautiful foliage that adds to their color and charm. There are many varieties with foliage colors ranging from deep blue-green to white and green and even gold and green striped leaves. Flowers appear on tall spikes, with the colors of the flowers white, lavender or purple. Hummingbirds love the flowers, but be warned; deer absolutely love the foliage. It's like deer candy. If deer are a problem in your area, plant hosta near your home, as close to a well-trafficked, noisy area as possible to frighten deer away. Hosta needs a lot of water, and after a few years, you'll need to divide them. That just means more to love and more to share with friends, family and gardening neighbors!
Ferns: My post wouldn't be complete without a shout out for my favorite shade plant of all: ferns. Ferns somehow evoke in my imagination cool glades trickling with mountain streams every time I see them. Although they don't produce flowers, the foliage colors are outstanding, and the patterns, interesting. I love my garden ferns and they do well in almost all types of shade.
Resources
To learn about many more beautiful flowers, shrubs and even herbs that grow well in shade, please visit the following resources:
Jeanne Grunert is a certified Virginia Master Gardener and the author of several gardening books. Her garden articles, photographs, and interviews have been featured in The Herb Companion, Virginia Gardener, and Cultivate, the magazine of the National Farm Bureau. She is the founder of The Christian Herbalists group and a popular local lecturer on culinary herbs and herbs for health, raised bed gardening, and horticulture therapy.