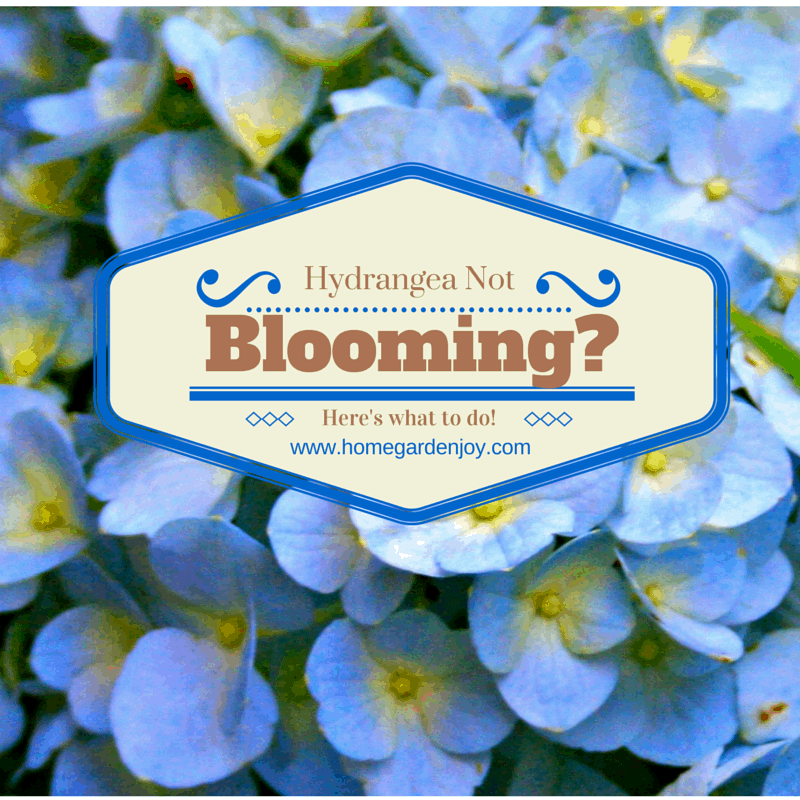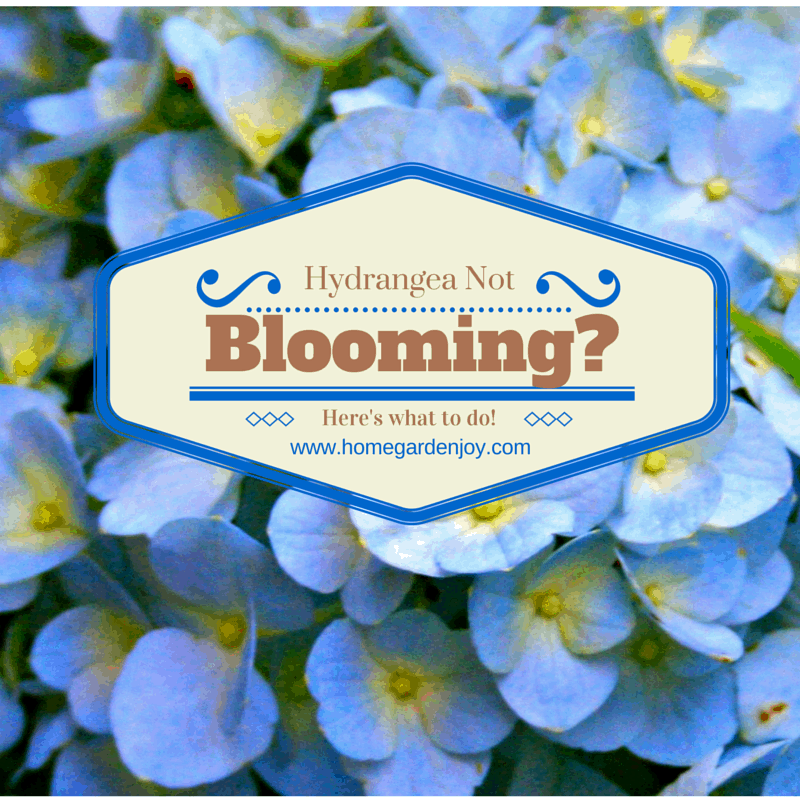 Hydrangea not blooming? Here's what to do about it!
I never dreamed in a million years that a short little post I wrote for Home Talk would result in so many questions. My inbox exploded with comments, questions and cries for help from hydrangea lovers nationwide.
Many people shared their home remedies for hydrangea problems, and while that's fine to share among friends, you should know that as a Virginia Master Gardener, I choose to cite scientific research for the most part when dispensing gardening advice. It's not that I have anything against home remedies; to the contrary, I'm the first one to experiment and test a new remedy friends share with me. But when it comes to sharing gardening information online, I prefer to stick with scientific facts to educate and inform folks.
Now back to hydrangeas…and hydrangeas not blooming.
The most frequently asked question on both Home Talk and my blog was, "Why isn't my hydrangea blooming?" Many people seem to have hydrangeas not blooming.  Most state that their plants appear healthy and vigorous. They just aren't blooming.
Five Reasons Why Your Hydrangea Isn't Blooming
There are many reasons why a plant isn't blooming. Blooms appear when plants have optimum growing conditions. Remember that flowers are the plant's reproductive organs. Plants reproduce when they have plenty of sunlight, food and water, conditions that provide signals to the plant that the area is good and it's time to reproduce. If a plant is under stress, it doesn't want to reproduce or product flowers. Honestly, are you in the mood when you've got deadlines looming at work, the kids are screaming and you have a horrible cold? Probably not. The same goes for your plants; when they are under stress, they won't produce flowers.
There are several other reasons why your hydrangea isn't blooming. Here are the five most common reasons why hydrangeas aren't blooming:
Not enough sunlight: Hydrangeas grow well in the shade and in partial shade, but if the area is too shady, they will produce lush foliage and no blooms. Buildings, tall trees, and other shrubs can block sunlight and keep hydrangeas from blooming. If this is the problem, you have two choices. You can remove the item causing shade IF it is within your power to do so, such as cutting back your own tree. You can also move your hydrangea to a sunnier location.
Too much fertilizer: Hydrangeas do not bloom if given too much fertilizer, especially high nitrogen fertilizer. Fertilize only in the spring in April, May and June. Once per month for three months is sufficient. Use only a balanced fertilizer where the numbers on the bag area equal, such as a 10-10-10 fertilizer. Avoid fertilizers with a high first number, which signals nitrogen. Nitrogen builds leaves, so plants that receive too much nitrogen-rich fertilizer tend to be very healthy and green but produce few flowers.
Droughts:  Remember how stress affects plants? Droughts cause a great deal of stress, especially in hydrangeas. If your plants haven't received enough rainwater, they'll cut back on the number of flowers they produce and bloom less.
Cold winters: Cold winters can destroy this spring's buds. If temperatures fall into the single digits for a prolonged period of time, consider covering your hydrangea with burlap or cloth during the winter months to protect the buds.
Pruning incorrectly: Hydrangeas bloom on the old wood, meaning next year's flowers form now, in the late summer and early fall. Pruning at the wrong time of year can lead to accidentally pruning off next year's flowers. I don't prune my hydrangea, but if you need to, it's important to know which kind of hydrangea you have in your garden to determine the proper season in which to prune it.  This article in Fine Gardening can help.
When all else fails, and you can't diagnose your own plant, you may want to contact your local Cooperative Extension office for advice. There may be hydrangea problems specific to your location that differ from the common ones experienced by gardeners nationwide. Sometimes local gardening resources are best to help you diagnose and address specific plant problems.
For more information on caring for hydrangea, see:
Jeanne Grunert is a certified Virginia Master Gardener and the author of several gardening books. Her garden articles, photographs, and interviews have been featured in The Herb Companion, Virginia Gardener, and Cultivate, the magazine of the National Farm Bureau. She is the founder of The Christian Herbalists group and a popular local lecturer on culinary herbs and herbs for health, raised bed gardening, and horticulture therapy.