It's easy to learn how to dry basil. You don't need any special equipment to dry basil. Save your fresh basil by drying it using this easy method.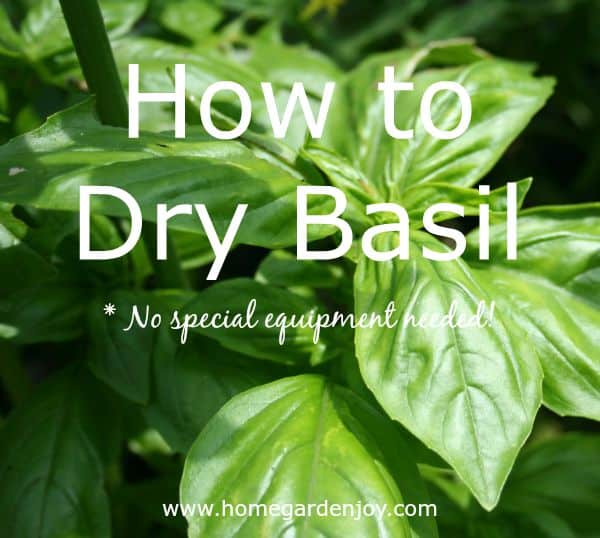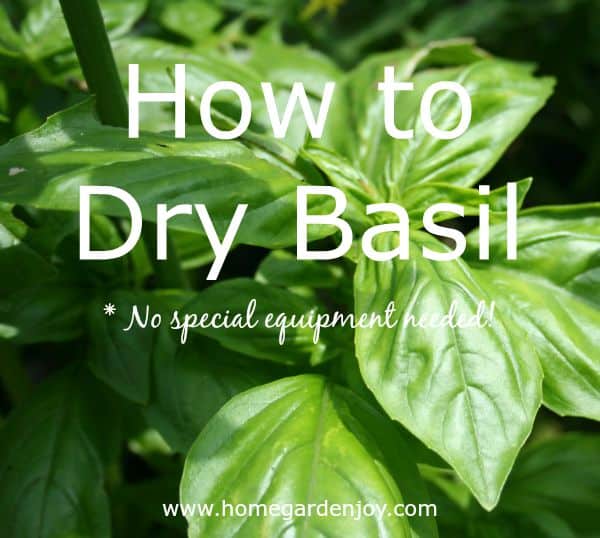 How to Dry Basil
Sweet Genovese basil is one of the pleasures of summer. I love a salad of fresh shredded basil, tomatoes and mozzarella, drizzled with a good extra virgin olive oil and some freshly ground sea salt. At some point during the summer, however, I realize I've got way too much basil. Then it's time to dry the extra basil so I can savor the taste of summer all year long.
Many recipes tell you to freeze basil, but I don't have enough room in my freezer for ice cube trays of frozen herbs. I'm more inclined to use dried herbs in my cooking, too. It's what I grew up on, so I keep dried herbs in the pantry for my cooking.
When you want to learn how to dry basil, use this simple step-by-step process.
Spray water on your basil to wash the leaves in the morning.
Pick the leaves in the afternoon when they are dry. Choose only fresh basil leaves that haven't been eaten by bugs.
Lay them on a metal baking sheet or in a metal baking pan.
Place in the sun and let the sun dry them.
You can also use a warm oven to dry your herbs but do not leave them unattended. I like to slide a baking sheet of herbs to dry into the oven after I've cooked dinner. I shut the power off and let the oven cool to 200 degrees F or below, then slide a tray of herbs in for 10-15 minutes.
Sometimes this is enough to dry basil, but sometimes I have to repeat the process or leave the herbs outside again in the sunshine to dry them thoroughly.
An alternative method for how to dry basil is to pick stems or bunches. Tie them with string, then hang them upside down in a warm, dry place. Slip a paper bag over the herbs such as a paper lunch sack to keep dust off of the herbs as they dry without reducing air circulation.
You can use this method to dry herbs with any soft-leaf herbs such as mint, oregano, and catnip.
Enjoy!
More Herb Gardening Articles
Jeanne Grunert is a certified Virginia Master Gardener and the author of several gardening books. Her garden articles, photographs, and interviews have been featured in The Herb Companion, Virginia Gardener, and Cultivate, the magazine of the National Farm Bureau. She is the founder of The Christian Herbalists group and a popular local lecturer on culinary herbs and herbs for health, raised bed gardening, and horticulture therapy.